Round-the-clock preparations for consecration of People's Cathedral in Bucharest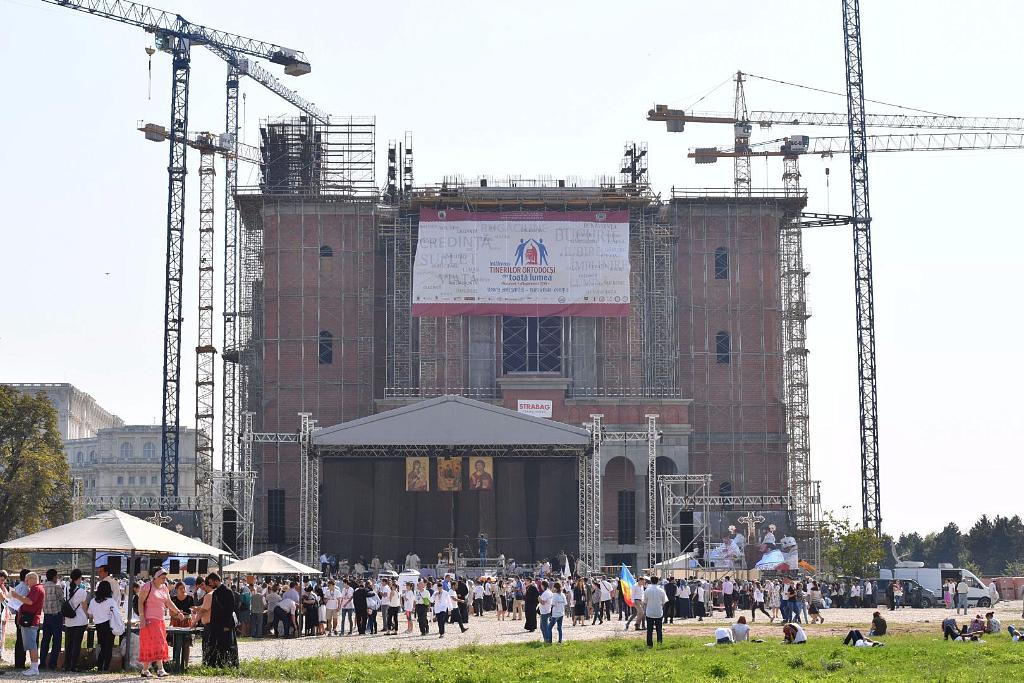 Almost 1,000 people are working in three shifts to get the People's Salvation Cathedral in Bucharest ready for the consecration planned for this weekend, on November 25, Stirileprotv.ro reported.
Bartholomew I, the Patriarch of Constantinople, is expected to attend the ceremony, alongside other 2,500 guests and overall 30,000 expected participants.
The works on the cathedral are 95% finished. The 350 aluminum windows and 27 metallic doors with bronze ornaments imported from Germany have been set up.
On the inside, the walls are to be decorated with mosaic brought from Italy, and marble is being set up inside of the altar. The outside of the cathedral will be whitewashed at a later date.
The six bells of the cathedral, which have the portrait of Patriarch Daniel imprinted on them, have also been set up. The sound they make can be heard 15 km away. A spokesperson for the Romanian Orthodox Church said the sound will be "ample but gentle" as the windows of the steeples have a shutter system that directs the sound up.
At the same time, congregations around the country are offering free transportation to those who wish to attend the consecration of the cathedral. They will be able to watch the ceremony from the esplanade in front of the cathedral. Afterwards, they can visit the edifice and will receive a symbolic gift from the Patriarchy.
The consecration service will take place on Sunday, starting 09:00, and will be delivered by Patriarch Daniel, the head of the Romanian Orthodox Church.
The cathedral will host relics of St. Andrei and of St. Ecaterina.
Bucharest City Hall, ready to donate another RON 10 mln for People's Cathedral
People's Cathedral in Bucharest, 95% built after EUR 110 mln investments
Normal