Comment: Who has the right to define what family should look like, in today's Romania?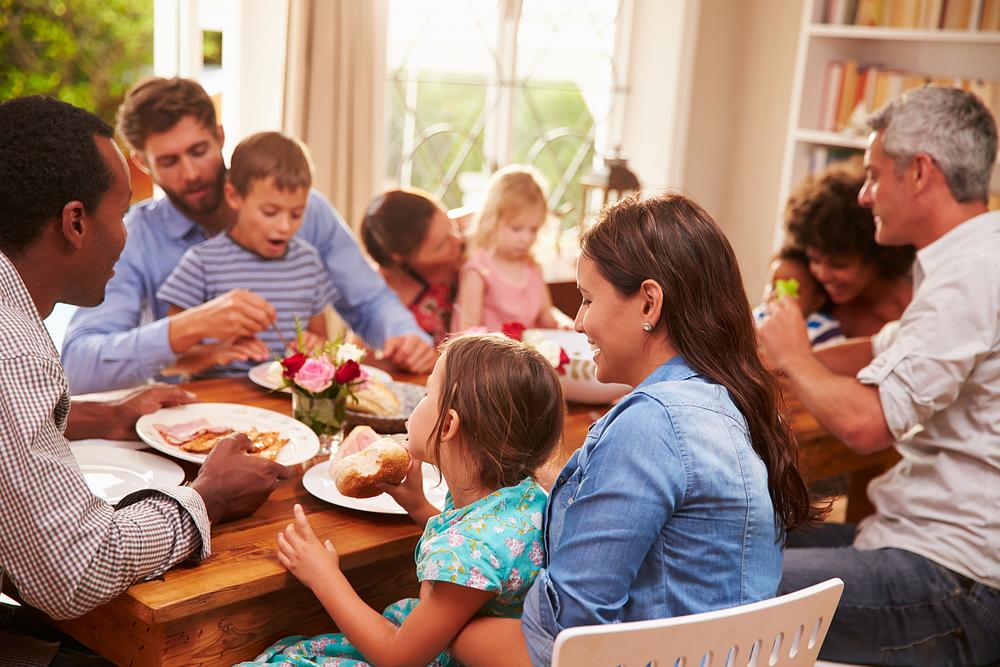 Guest writer Dana Costache, a family mediator in New York, analyzes the referendum for family in Romania from a different perspective.
A father once asked me how I manage teaching catholic children about family and faith, and then go to work as a family and divorce mediator. It was hard, then, for me to explain that family doesn't start with marriage and doesn't end after the divorce, and that these two socio-economic concepts have little to do with the immense love children have for the people they call their family.
As a mediator serving families in New Jersey and New York City, I got to witness the dissolution of several marriages and observe family members' efforts to re-define their own roles within the family once the marriage ended.
As a catechist in a Catholic Church, I taught the principles of Catholicism to 4th graders (9 to 10 year-olds), once a week, every Wednesday evening, for a year. Most Catechists were parent volunteers who belonged to the local parish, and who wanted their children to be acquainted with values and principles of the faith. Family and Community were my favorite topics to teach, and the easiest ones for the children to relate to.
Whenever I asked the children to draw their families or talk about their families (which meant asking them to DEFINE their families), no instructions were needed. They included everyone they loved: their parents, their siblings, their grandparents, uncles, aunts, cousins, pets.
At the age of 10, children don't need instructions to define their family: "family is comprised of two parents who are legally married; or a mother and father who are legally married." Family, to them, are the people who are closest to them, spend the most time with them, know their interests and talents, and care for them, physically, materially and spiritually. From the children's point of view, this is the definition of family. The only one that matters.
In my native country of Romania, a Referendum will soon take place, in the beginning of October, where the population has been invited to answer if they agree with a proposed amendment to the Constitution, one that would re-define the socio-legal meaning of Family.
Currently, art. 48 of the Romanian Constitution provides that: "Family is based on the freely-consented marriage between two spouses, on their equality and on their parental rights and obligations of raising, educating and instructing their children."
The amendment would change it to: "Family is based on the freely-consented marriage between a man and a woman…etc."
I recently read an opinion, in the Romanian media, minimizing the impact of this potential change, by stating that the current formulation, which describes marriage as the act between two spouses, without mentioning gender, doesn't provide any rights to same-sex partners who wish to marry, anyway. The Romanian Civil Code, which includes the Family Code, stipulates, in art. 258-4: "the word <<spouses>> is understood to mean a man and a woman, legally bound by marriage."
I also heard several people saying that the Referendum is a waste of money, as it won't make any difference whatsoever.
I have only been acquainted with the American system of Family Law, but it seems to me that if two pieces of legislation exist and complement each other, but one reflects an evolved concept of family, typical for the 21st Century in most developed countries, and the other one is a reflection of the 20th century social paradigms, in order to make the two laws consistent, the legislators should have to change the more conceptually outdated one to mirror the modern one. Not the other way around.
Aside from the emotional and spiritual understanding of the meaning of family, which fourth graders have no trouble getting right, there are legal and socio-economic aspects of family that one understands much better (ironically) when one divorces, rather than marries.
When one divorces or separates, and there are children involved, the two soon-to-be ex-spouses suddenly face:
the implications of healthcare benefits and healthcare insurance on all the members of the family;
decisions about custody of the children;
decisions about their children's education and instruction;
decisions about where the children will live and how they will carry on their daily life;
decisions about dividing their assets and repaying their debts;
decisions about re-issuing various (and numerous) papers, from driver's license, to passports;
decisions about creating and managing new budgets, new households.
All of these are just a small part of what is being decided when a marriage, or a domestic partnership, ends. When the marriage starts, all that seems to be important, from the legal and socio-economic point of view, is that the two spouses are a man and a woman.
When the reality of the divorce hits (and it hits about 25% of the married couples in Romania, a percentage that is on the rise) the gender of the two parents becomes irrelevant.  Children of divorce are very likely to suffer from anxiety and depression, regardless of their parents' gender.
It seems to me like there is a BIG disconnect among these three legal, socio-economic concepts: MARRIAGE, FAMILY, PARENTHOOD.
If marriage is the basis of both family and parenthood, limiting the sense and scope of marriage would exclude ALL of these types of parenting:
single mothers who raise their child alone;
blended families living and raising children together (former spouses and the new step parents);
homosexual couples;
unrelated individuals living cooperatively, providing emotional familial connection to foster children;
grandparents/aunts/uncles raising the biological children of a relative;
surrogate mothers who are included into the lives of their biological child, adopted by homosexual families.
So, does marriage really make a family? In my opinion, it is only ONE element in the definition of family.
The American definition of family attempts to comprise as many elements of relatedness as possible: "A family consists of two or more people, one of whom is the householder, related by birth, marriage, or adoption and residing in the same housing unit. A household consists of all people who occupy a housing unit regardless of relationship. A household may consist of a person living alone or multiple unrelated individuals or families living together" (U.S. Census Bureau, 2005).
Personally, I like this definition of family: "There are diverse types of families, many of which include people related by marriage or biology, or adoption, as well as people related through affection, obligation, dependence, or cooperation (Rothausen, 1999, p. 820)."
A child's family is the group of people that he or she defines as significant for his or her well-being. Why should we limit the emotional, legal and social benefits of any child in Romania by limiting the possibilities on the formation of his or her family?
by Dana Costache, guest writer
(photo source: Shutterstock)
Normal