Western RO: Citadel Synagogue reopens in Timişoara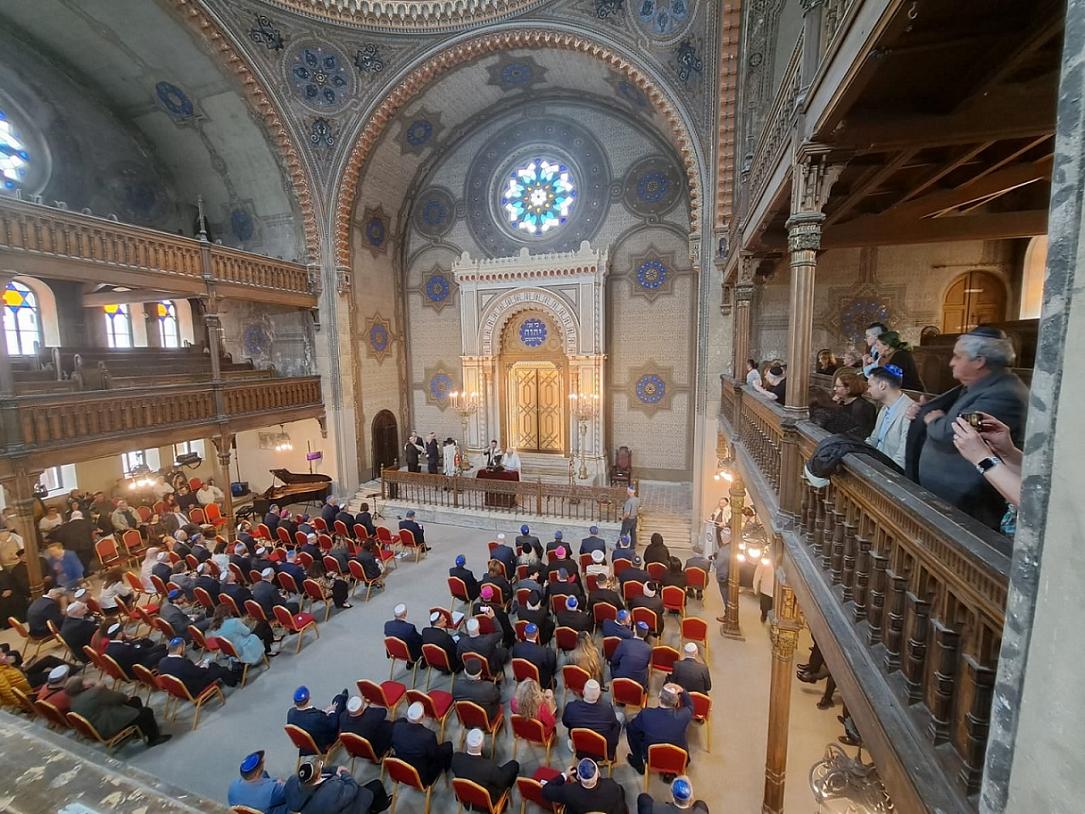 Sinagoga din Cetate (the Citadel Synagogue) reopened in Timişoara, in western Romania, on May 6.
The synagogue, which had been closed for religious services since 1985, is currently undergoing refurbishment.
So far, structural and consolidation works were carried out, and works are currently underway on the interior. The cupola was refurbished, and funding sources are being identified to support the repair of the organ.
"This reopening is not the final one. The history of the synagogue tells of several openings. The first one was on the year the construction was finalized, in 1864; and the fact that emperor Franz Joseph came to see this Jewish edifice in 1872 meant a second opening of the synagogue. We are having a special moment to mark this event of 150 years ago; the synagogue will also accommodate various cultural events. For two weeks, it can be visited, and we welcome Timişoara residents to come to see it," Luciana Friedmann, the president of the Jewish community in Timişoara, said, quoted by News.ro.
The synagogue was built between 1862 and 1865 after the plans of Viennese architect Ignaz Schumann. It has been hosting cultural events since 2005.
Between the two world wars, the Jewish community in the city numbered some 13,000 people. Today, the community extends to some 600, Friedmann explained, according to Tion.ro.
The reopening ceremony on May 6 was attended by a German delegation led by Bundestag vice-president Katrin Göring-Eckardt, Chamber of Deputies president Marcel Ciolacu, defense minister Vasile Dîncu and labor minister Marius Budăi.
(Photo: Dominic Fritz Facebook Page)
simona@romania-insider.com
Normal