Press Release
Cinemax and Dan Badea bring people out for fun with maximum movie experience and popcorn 1+1 free (press release)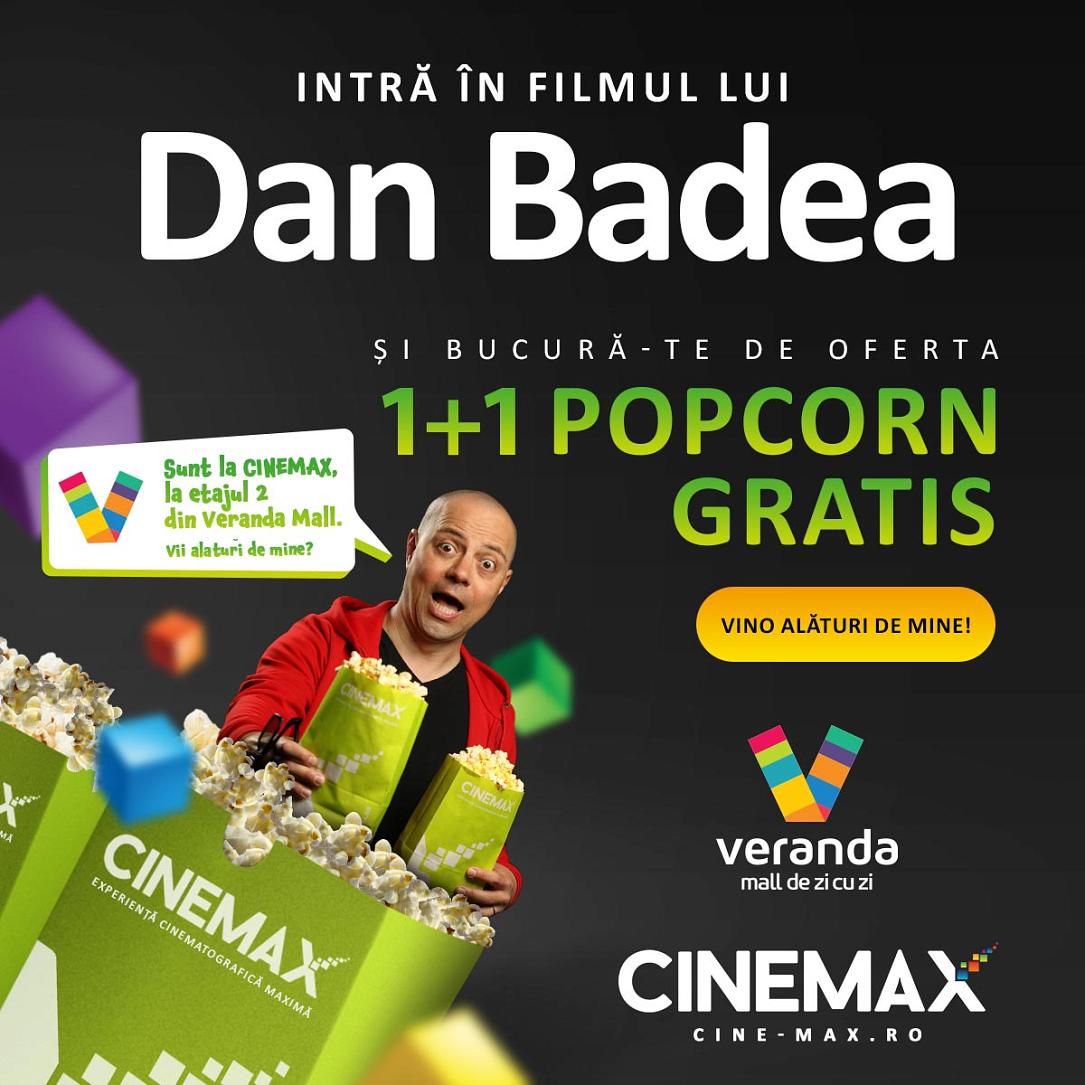 Have you already heard what happens on the second floor of Veranda Mall? CINEMAX, the newest cinema in Bucharest, and Dan Badea (a well-known Romanian stand-up comedian) are welcoming everybody to enjoy the maximum movie experience, combined with a delicious offer of popcorn 1+1 free.
Movie lovers can jump into Dan Badea's movie world, where they can enjoy the campaign between the 16th of May and the 15th of June, applied to all popcorn or popcorn menus ordered. There is nothing more entertaining and relaxing than watching blockbusters on a big screen, holding lots of popcorn in your arms.
The upcoming schedule has lots of nice premieres. Need some inspiration for choosing a movie? On May 27, you are expected at Top Gun Maverick, directed by Joseph Kosinski. Or, if you like, don't miss the Jurassic World, on June 10th, an American SF adventure production, directed by Colin Trevorrow.
As summer is approaching, CINEMAX is ready to welcome its clients and fulfill everyone's needs, through the best cinema service, a unique kids hall, and an integrated restaurant with a terrace (named Spotlight), which provides incredible food plates for VIP hall clients also.
Would you like to relax in the CINEMAX cinema? Join us at the 2nd floor in Veranda Mall and enjoy the maximum movie experience!
About CINEMAX
CINEMAX is the newest cinema in Bucharest, located on the second floor of Veranda Mall. With an area of ​​approximately 2,700 square meters, the cinema has 12 halls, with a total capacity of 1,078 seats, and the best technologies like a 4K laser projector, dolby atmos room, 2 VIP halls with comfortable seats, and the option to order from cinema's Spotlight restaurant.
In addition, CINEMAX is more than a cinema. What would be more interesting than having a meeting office with a huge screen?! It also can be the perfect place to have the nicest birthday party or the smartest way to hold conferences, gatherings, product launches, and team buildings, with special discounts in cinema and restaurants.

For more information, visit the website or hit follow button on their Instragram and Facebook pages.
This is a Press Release. Here you can order press releases on this site.
Normal