Ceausescu's children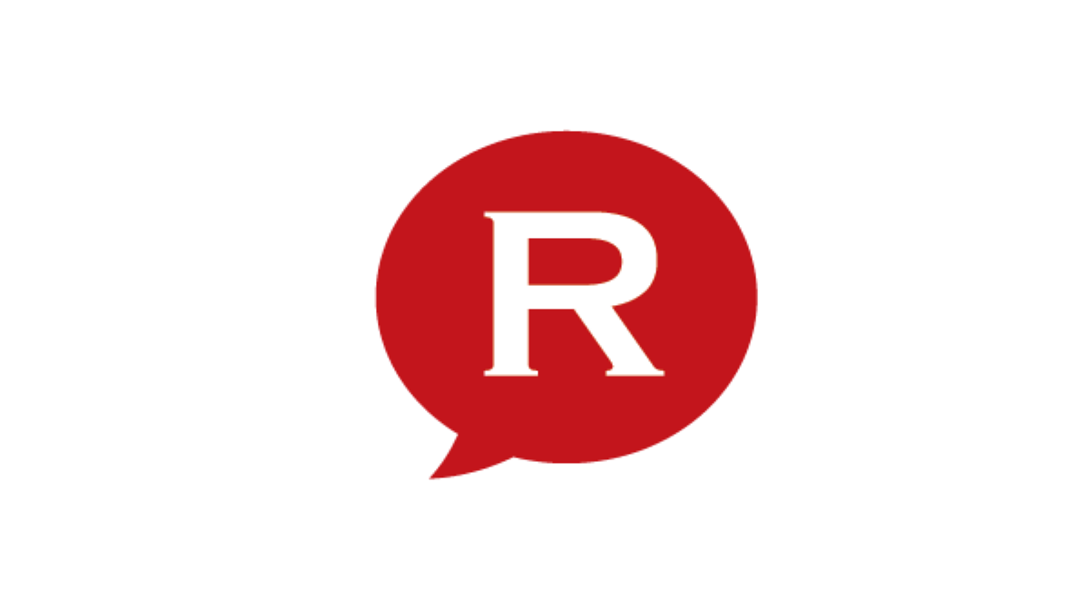 Ana – Maria Ciobanu of Decat of Revista wrote about life in a Romanian orphanage from the communism era, during dictator Nicolae Ceausescu's rule, and how the system changed after the fall of communism. This text was published in Romanian in the Decat o Revista magazine.
A long building with a single floor shines in the October sun across a disaffected train line. It smells clean on the inside, like paint and new furniture, and a few men are making the last checks before opening the first Centre for Professional Reconversion in Comăneşti, Bacău County. Tall fir trees overshadow the yard and the grass seems even greener next to the exterior walls' cheerful yellow colour. Nothing here reminds of the grey Preschool that ran in this place at the beginning of the new millennium. Where there were once beds and shelves in the bedrooms, there are now offices for adults. All of the restrooms have doors, unlike the ones in the '80s, when only the staff restroom could be locked. The cement on which children were placed in a row, all naked, waiting to be washed with a water hose, was replaced by tiles in which you could see your reflection.
A few blocks away, the grey building that used to be the School Children's Orphanage now embeds the offices of educators and councilors who work in the area's family-type houses. There is no trace of the caretakers who obliged undisciplined children to walk with both their hands and their feet tighten up together 500 metres all the way to the cafeteria.
Imagine how your life would have looked like if you were one of the children growing up here before 1989 and you misbehaved. You would sit at the table all bound up together with your colleagues, waiting for food to be placed in front of you, staring at the metallic bowls until the others finished their food, and you would then return hungry to your bedroom. The humiliation was not always sufficient. What came next were the strikes that marked your back and would sometimes make you run all the way to the train station. You would stretch your hand out for some money, carried things for the local stores and during the night you would snuggle in the waiting room. When you got too cold or became too afraid, you would then return to the centre, where they punished you for running away.
You were one of more than 100,000 children of Ceauşescu, or the way caretakers named you. They showed him to you in the paintings hanging on the walls and they told you that he was your father, the one you needed to thank for being alive. The caretakers learned all of this nonsense from the propaganda offered by Anton Makarenko, Lenin's educational councilor ("Children found in institutions are the children of the state. Their father is the state and their mother is the entire society of peasants and workers").
You were called "Ceauşescu's children" by foreign journalists who shared the somber image of the Romanian social protection system to the entire world once they discovered it in 1990. Since then, however, Romania went a long way: from a country in which international organisations would do humanitarian work in a desperate race to save these children, to one considered a successful model in shutting down the old regime's institutions.
25 years later, the anniversary should be a happy one.
***
In 1966, the communist regime banned abortions and limited people's access to contraception. One year later, Romania's annual birth rate doubled, and specialists estimated that the annual number of abandoned children doubled as well. At the same time, the state built hundreds of massive buildings in which they were supposed to grow up. One of the largest centres in the country was built in Târgu Ocna, part of Bacău County, with 600 official places and up to 1.100 boys being kept there during busier times. The so-called Târgu Ocna technique was invented there, still well-known among those who grew up or worked in the system: you are between 7 and 18 years of age and a woman grabs you from under your chin, she twists your skin between her rough fingers, pulls onto it until you can feel your jowl growing, and then she slaps you over the face so as to prevent you from upsetting her again.
The communist regime stopped the training of psychologists and social workers, which resulted in placement centres functioning in the hands of people that were not specialised, who could barely cope with the hundreds of children who were under their care. It was common for doctors suggest mothers to let their child be taken care of under the sanitary units (whilst growing up) whenever they feared their home care was at risk. It was equally common for a mother to use her poor resources as an excuse to leave her child at a hospital, without any consequences. The motto "the state wanted them, the state should take care of them" quickly became the norm in public consciousness.
One of the first measures taken after 1989 was the legalisation of abortion, and in 1990 around 1 million pregnancies were interrupted in Romania. Maternities continued to be crammed with abandoned children and mothers who ran from their responsibilities while still wearing their hospital shoes and robes.
In those times, more and more trucks filled with sweets and toys would park in front of these placement centres. If you were one of those children, you would not understand where all of this attention came from. You would have never seen a foreign newspaper in your entire life. You would not watch BBC or ABC, TV channels that were obsessively broadcasting images of your hungry and dirty mates. The supervisors would spread out large blankets on which the received help was placed and split, and after the foreigners left, each took their share. Gradually, among the ladies in white robes who disinfected themselves with sanitary alcohol immediately after they touched you, frustration started to emerge. Their own children did not receive as much as poor ones like you.
You learned your very first words in English and smiled at the cameras of foreigners who promised they'd help you leave Romania. You were featured in documentaries that you never got to see. Your photos would raise funds and donations. You abstained from telling on the ladies who took your presents to their own homes; you often offered some of these presents as a gesture of love for the few ladies who would feed you more. Or you'd give them to the younger children, whom you called baby brothers and sisters. It was April 1990 when Andy Guth, a doctor from Brasov, walked for the very first time the long, white corridors of the centre of Oneşti, an institution from Bacău County where 400 children aged 0 to 3 were living. He was 30 years old, had graduated from a university in Cluj and was sent to Oneşti to become the institution's director during the final days of the communist regime.
He was greeted by nurses all dressed up in white, walls that were lacking in colour, and huge rooms with beds made of iron in which no toys were spotted. Only few of the children were able to look at him; most of them were rocking themselves or persistently staring at their own hands. Others could neither walk nor talk although they already reached the right age for that. Some of them, the caretakers' favourites, those who learned to beg for attention to survive, seemed OK. The ladies would take them home during the holidays, and some of them were even preparing to adopt them. For the other children, the future was not as bright. If they were not capable of getting past the milestones of normal development in the eyes of evaluation committees that were in a hurry to make room for a new wave of abandoned children- speaking, walking, using the potty- once they turned 3 they were transferred to hospital-type centres for children deemed irrecoverable.
Guth started to read the children's files and, instantly began to refurbish the institution by adding a playroom and a physical recovery room. Seeing that some of the children transferred into the centres for irrecoverables died, he decided to visit the place these children were living in. After he noticed the animal-like conditions in which disabled children were kept and the fact that the institutions had their own cemeteries, Guth blocked all of the transfers: 80% of the children who should have reached hospital-type centres under the old law shortly managed to bounce back into their normal development and were easily integrated into kindergartens and schools for typical children. The casuistry the new institutional directors drafted led the Ministry of Health to allow orphanages to keep children until they reached school age and to stop condemning them to institutions where mortality was extremely high (in 1989 over 700 children died in Romania's hospital-centres).
Under international pressure, the first years following the Revolution were dedicated to the closure of orphanages and hospital-type centres. Since the situation was so dramatic, nobody had enough time to prevent abandonment. As the number of places in orphanages was decreasing, the recently-employed social workers were unsure where to head towards with the thousands of abandoned children. Incredible situations emerged where the "loafs" (as the newborn children were called because they were tightly wrapped in sheets) would be sent by an ambulance back to their biological family. The delivery was followed by negotiations right outside the house during which the social workers would attempt to convince mothers to change their minds. Sometimes they managed, but sometimes the mothers would refuse because they could not afford raising their children (the most frequently encountered reason), or because the baby had particular health issues.
The Bacău County became the first in Romania where children were moved from institutions into family-like houses designed for a maximum of 10 children. Guth was part of the team that piloted the programme designed for 12 houses. Only after a few months he was able to see the children who were once hosted in the Oneşti orphanage blossoming in an environment where they received attention and love.
The energy of change echoed at the governmental level as well and led to the transformation of successful local pilot projects into public policies designed for the entire country. The solutions brought by family-type houses and foster care (piloted in Bacău County as well) were extended to the national level. The first change to the child protection legislation came in 1997. The new law introduced the concepts of children found in difficulty (applicable to any child whose development, physical or moral integrity are endangered) and of protection measures tailored to the higher interest of the child. So starting with 1997, Romania has trained and employed foster parents meant to represent a temporary, family-like solution, until a permanent solution came along- adoption, reintegration, or placement in an extended family.
The EU's message in 2003 was strong: if Romania does not make considerable progress in reforming its child protection system, it means it is not ready to become a Member State. There were no legal measures through which the EU could impose this request, but Romania's accession to the Union, unlike the one of Bulgaria, was conditioned by the reform.
In 2004, the legislation improved once more and new rules prevented a child's separation from their family.
The monthly cost for a child's foster care was two times lower than the solution represented by the placement centre. Until 2008, almost 21,000 children were taken care of by foster parents. By comparison, in 2009, in Bulgaria, a country that shared our communist past as well as the EU accession process, there were only 250 foster parents.
The success of foster care in Romania had a boomerang effect and, in the absence of an efficient adoption system, reintegration into the biological or extended family became a long-term solution: today, over 19,000 children are taken care of by foster parents and they spend around six years in their substitute family.
***
The well-being of children found inside the child protection system has been one of the most important criteria for Romania to adhere to the European Union. However, Romania was still a poor country and the number of abandoned children was constantly increasing. Annually, at the beginning of the years 2000, over 5,000 children were abandoned in hospitals or maternities and approximately 2,000 youngsters were leaving the orphanages, without knowing where they were going to live, work and how will they be able to look after themselves. Those who could not adapt to the new life were becoming more and more visible on the streets of big cities and represented new and difficult cases for social workers, who felt like they were doing too little for their situation.
There were difficult times, with strong conflicts that arose on the battlefield for reforming the system. On the one hand, there were the directors of the institutions and their employees who wanted to keep their jobs secure but were reluctant to change and progress. On the other hand, there were the newly instructed specialists who wished to work with children as soon as possible and help them recover. In the middle, there were the children: confused, hopeful and scared. The older ones had just found out that they too had rights and they could fight against the bad treatment of their caretakers. Some of them were too scared of the punishment and some other would protest to benefit from heat and food or to fire the abusive caretakers.
International televisions were receiving thousands of phone calls from people who wanted to adopt Romanian orphans. Not even today is the number of children who have been internationally adopted known (an estimate of 30,000 children) and what the destiny of those who could not be found anymore was. With the report of Emma Nicholson, the European Union pressured Romania to stop trafficking and exporting children. There was advocacy for international adoption. There was advocacy against it. There were new and modern facilities but with the same capacity for hosting children. Sometimes, there were paradoxical situations of renovating an entire orphanage and shutting it down in two years' time, transferring the children to foster care and the youths to boarding schools or other centres.
In 10 years' time, after learning about the conditions in which the abandoned Romanian children lived, over EUR 200 million reached Romania through international NGOs, The World Bank, the Governments of USA and the UK.
In the Eastern Europe of the '90s, over 500,000 children lived under the same unacceptable conditions that the West associated with Romania. The only difference was that they did not have the influx of financial opportunities and of local and international NGOs. The world had seen more frequently the 100,000 children of Romania, so most of the efforts and the pressure for change have focused on them. The European Union did not seem to be too concerned about the children of Bulgaria, Serbia, Armenia or Georgia, also hosted in giant institutions.
In 2009, Jocelyn Penner, Deputy Advocacy Director for Eastern Europe at World Vision International, thought that Romania's experience should be used in the surrounding countries which have started the reform later, with less pressure and little money. This is how the regional project ChildPact was born, a coalition of 600 organisations that work in child protection in 10 countries neighbouring the Black Sea (Romania, Georgia, Moldova, Serbia, Kosovo, Bosnia, Albania, Armenia, Azerbaijan, Bulgaria). Together they analyse the problems and the successes of child protection systems and pressure the governments to adopt the most suitable measurements for reform.
Even if Romania still had a lot of work until it could enforce the laws that ensured the protection of children's rights, Penner noticed that they were heading towards the right direction. Participating in meetings at European level, she often talked about how Romania's story for righting wrongs could serve as a good example for the reforms in Eastern Europe and Africa. Romanian representatives were reluctant to accept her opinion and asked her to stop saying that in public. This strengthened her convictions that some Romanians were blocked inside the story of the '90s, when everyone would point the finger at them.
Coming to peace with your past and looking towards the future are two major aspects determining progress, and Romania, in a rush to resolve its severe problems, did not have time to truly assume its errors and celebrate its success.
Discussions and experience exchanges between experts from the 10 countries in ChildPact have led towards the idea of developing an index that would comparatively present the status of systems in the region. The lesson learned by Romania is worth using by all of the countries that struggle to close the institutions they have inherited from the communist regime, just as much as Romania should use the lessons of other countries about prevention and family alternatives.
ChildPact has chosen Guth to develop the instrument of analysis, to recruit the experts needed for its implementation, to instruct and organise information from all of the 10 countries. In 2013, starting with the UN Convention for Children's Rights, he has elaborated a navigation instrument, more precisely a giant excel document with qualitative indicators.
25 years after conducting the Oneşti centre, Guth is an international expert in child protection; he has participated in the development of national strategies in the area, has instructed hundreds of professionals and has analysed Romania's reform by comparing it to Bulgaria. Even though the Romanian reform started when Bulgaria presented three times its number of institutionalised children, the percentage of the situations was just as dramatic. In 1997, the year of the first major legislative change, Romania had approximately 100,000 children in the system (1.7% of the total underage population). Three years later, when the reform began in Bulgaria as well, their institutions numbered 35,000 children (1.78% of the total underage population). The conclusion of the study has been that Bulgaria's has been slower than Romania's (until now, they have only closed two old institutions) even if the input and the implemented measures have been approximately the same.
The implementation of ChildPact's Index started in 2014 with Romania, Moldova, Bulgaria, Serbia and Georgia. The team expects that in 2015, when they have gathered all the data for the Black Sea region, Romania's numbers will be better compared to those presented by the other nine countries.
The index results for Romania were not a surprise for Guth and the team he has coordinated. We all know that we still have much work to do on the quality of services (a recent analysis shows that 80% of the centres for children with disabilities do not meet the specified standards), or the mechanisms for publicly consulting the civil society and the children who are directly involved. Romania has a low score in financing the system and ensuring the necessary human resources.  And this is precisely why it does not have the capacity to look after the families of abandoned children and help them to rejoin. It does not have the resources needed to prevent abandonment (social housing, direct material support) or to establish a Child Advocate (an institution that exists in 40 European Countries).
Even so, the lives of approximately 40,000 Romanian children that are found today in the care of family-like services are much better than the lives of previous generations who lived in the institutional system.
Beyond the regional cooperation and the process of learning from one country to another, the index of child protection for Romania, according to Penner, could represent a good instrument for healing the nation. Looking at Romania's situation today, she says that we could finally be ready to shut down the shameful chapter of the '90s.
"Stand tall, overcome the trauma and finish what you have started. You have all reasons to be proud."
***
24 years after signing the UN Convention for Children's Rights, in Romania there is a new wave of enthusiasm. It was very much needed after the post-accession relaxation. Once we have perfected our laws and protection system, the EU pressure has dropped and children have systematically disappeared from the public agenda, just as much as many international donors have vanished. In April 2014, the National Agency for Child Protection and Adoption was re-established (first established in 2005 and abolished in 2012). One of the first measurements of ANPCA has been to ban the institutionalisation of children under the age of 3 (in 2013, 723 children aged between 0-2 years old have been registered in emergency centres or foster care institutions).
Looking back, Sorin Braşoveanu, director of the General Direction of Social Assistance and Child Protection, says it seems like only yesterday they were shutting down centres in Oneşti and the Ghimeş-Făget Hospital and photographing the locks. Back then, he recalls, the new teams in the system were young, representing the first wave of social workers and physiotherapists who dreamed about changing the lives of children. It was a new thing to tell the employees of old institutions that it was time for retirement or instruction, that no child will ever have to live in such a place again. It was very complicated to explain to mothers educated in communist propaganda that the state can no longer take their children and raise them.
Nowadays, social workers feel that a change in mentality has taken place. The main reason for separating a child from his or her family continues to be poverty, but parents no longer believe that it is better to leave their children in state care. Studies, especially Bucharest Early Intervention Project – which has undertaken a comparative analysis between a group of institutionalised children and another group raised by foster parents (from their first months of living until the age of 12), have undoubtedly demonstrated that the lack of stimuli and attention are inherent for a child living in an institution and he/she will surely experience brain slowdown – more or less according to the age at which the child is placed in the institution. Organisations like Hope and Homes for Children Romania work with local authorities for shutting down institutions and two counties, Bacău and Maramureş , are already 100% clean.
From 700 giant institutions for 100,000 children that existed in Romania right after the Revolution, today we only have 90 centres that are structured according to the old model (which shelter approximately 11,000 children) and 84 that have been re-arranged in a modular system, with bedrooms for fewer children. There are other 58 classic centres for children with disabilities and 45 restructured centres. In 24 years, the post-birth infant mortality in the first year of a child's life in Romania has decreased from 18%   (8,471 deaths in 1990), to 4.2% (2,250 in 2009).
The numbers that show an improvement in health and caring systems in the first years of life are the same that continue to place Romania among the top countries with infant mortality. Specialists say that 10 years after introducing new laws for child protection, Romania has managed to enforce around half of what it has aimed on paper.
If you were to be part of the child protection system in 2013, in a best case scenario, your life would be more or less as follows. You are four years old, you live in an apartment with two bedrooms and one living room, you have dinner with other brothers or sisters of your age and you eat a piece of pie made by the cooking lady (who is not wearing an uniform) after she has asked all of you what would you like to eat today. You have your own toys, your own shelf with clothes – different than what others might have – you go to kindergarten along with children who have parents and no one could tell that you are in foster care. A social worker is helping your family to find a job, to solve their problems that prevent them from caring for you, and to bring you home as soon as possible. You know where you were born and who your parents are, and they know that your family-type apartment is only a temporary solution.
But there are other possible scenarios. You were born in 1996, in a very confusing time, and you dropped out of the system. You have been sleeping on a bench in a park in Bucharest for a few weeks and today you are happy that you have managed to collect money to buy yourself a blue backpack for clothes and whatever you can get for food. Until now you kept all of your clothes in a bag and you were afraid that they might be stolen. You wander around Bucharest and when you hear someone talking in a foreign language you tell them: "Hey, mommy, please give me some money". Foreigners have always been good to you. And the ladies at the center were good to you. They told you to stay in school, because the new law allows you to stay in the system until the age of 26 if you continue your studies (a new study from 2012 says that only 6% of the youth at your age who live in the protection system go to college). You didn't listen to them. You believed your mother, who made you beg on the streets when you were a child. At the age of 18 you signed an agreement that you wanted to leave the care centre and they gave you a card with your child allowance from the past years and a minimum wage that might help you to get a job – approximately 3,000 lei. Back at home, your mother obliged you to withdraw the money and took it away from you, she didn't get you anything and then vanished.
On the bench in the park, with your blue backpack and your black and shameful eyes, you are nothing but a ghost of the old system. There are hopes that by 2020, the deadline for shutting down all the old-type institutions, you will become an even rarer ghost. Until then, you are still here. And so are the caretakers with white clothes and hospital shoes from the old-type institutions who are still haunting the capital city of Romania. They are nice and they know by heart all of the 40-60 children by their names, problems, favorite foods and dreams, but they still wander around the long corridors with a bunch of keys in their hands, keys to doors only they can open. Behind one door are dozens of computers that have been donated by a big company but the children only get to use them on Thursdays, under strict supervision because otherwise they might break them.
Another ghost is the shame some children of the system have to live with. Many of them are ashamed to confess to others at school where they live. They do not want to be called orphans or foster children and be isolated. Only a few have the courage to say where they come from, but those are the ones who, according to teachers, can overcome their emotional problems.
The shame is even stronger for today's adults who have been raised in old-type institutions. Some of them admit during college, at work or to their significant others that they are part of the community of thousands of children that have been institutionalised in the past 50 years. They are afraid that they will be treated differently, that they will be reduced to the melodramatic story of orphans (even though only 2% of them were truly orphans), and that they will no longer exist as individuals.
25 years after the Revolution, Romania has at least two important steps to make until shutting down the chapter of reform: to ensure the gentle transition of children in old-style institutions towards family-type services and to prevent the separation of the child from their family. For the children whose lives have been affected by the old system, the story of the battle for reform will end only when Romania will publicly assume its past and will publicly apologise for one of the greatest crimes in the history of children's rights.
Information about 2002-2013 come from the National Authority for Child Protection and Adoption. The numbers for 1990 – 1997 have been extracted from UNICEF Reports.
> In 2015, Ana Maria Ciobanu will continue to write about the child protection system, about "Ceauşescu's children" and how we can heal from this trauma. You can contact the writer at: ana.maria.ciobanu@decatorevista.ro.
Translated from Romanian to English by: Diana Guth and Gabriela Grama
The original version of this article was published here.
By Ana Maria Ciobanu, Associate Editor with Decat o Revista.
Normal