French real estate group puts EUR 70 mln in expanding mall in Romania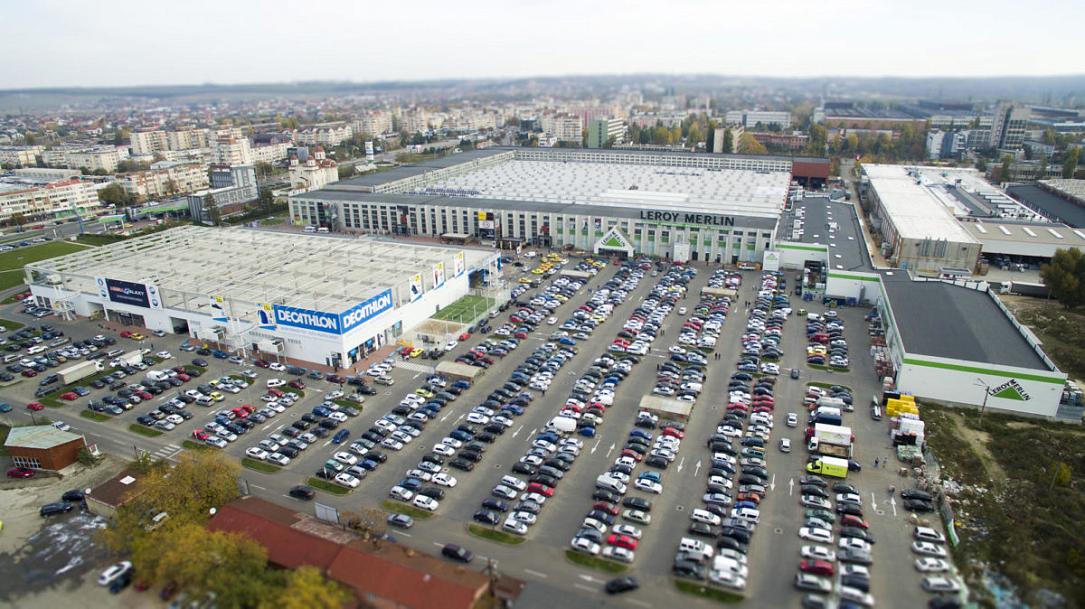 The French real estate group Catinvest will invest over EUR 70 million in expanding the Electroputere Parc mall it owns in the Southern Romania city of Craiova and in developing a new mix use building nearby by the end of 2018.
The Electroputere Parc mall extension is part of the company's plans to strengthen its position in Craiova and the region. The extension will add a gross leasable area of 9,200 sqm of stores, cinema and other entertainment areas. The construction work is already underway and the opening is scheduled for the first quarter of 2018.
The extension will host fashion brands of the LPP group (Reserved, House, Sinsay, and Cropp). Brands such as Zara, H&M, LC Waikiki, Berska, Pull&Bear, C&A, Stradivarius, New Yorker, US Polo, Kenvelo, Orsay or Tom Tailor are already present in the mall.
Furthermore, Electroputere Parc's first floor will have new restaurants with terraces, new shops, a multi purpose entertainment area, with electronic and arcade games, billiard, bowling, sport bar, and more. It will also include the first all VIP multiplex cinema in Romania. The multiplex will count seven halls, all equipped with electrical VIP recliner seats and with the latest technology, such as Christie 4K projectors, Vive sound system, and 3D Harkness screens.
Catinvest has also started the construction of a mixt use independent building, located between the main parking of Electroputere Parc and the Kaufland store. It will include 12,000 sqm of retail units (including furniture retailer KIKA), about 15,000 sqm of class A offices on two upper levels, and more than 700 underground parking spaces.
The mixt use building will directly connect the Kaufland store to the existing retail area, creating a unified retail power zone with a gross leasable area of more than 110,000 sqm. The opening of Electroputere Parc mixt use building is scheduled for the second semester of 2018.
The two projects are designed and developed by Steven Van Den Bossche and Kris Carton and financed and owned by Catinvest.
"Electroputere Parc is an extraordinary location, with huge development potential, as it is among the few, if not even the only retail centers in the country, except Bucharest, that is so well positioned, within the city, offering people fast and easy access to a large shopping area. The expansion and development of the spaces are, therefore, a natural step, part of Catinvest's broader strategy to expand the retail spaces in our portfolio in order to give people more shopping and entertainment options", Bertrand Catteau, president of Catinvest Group, said.
Catinvest acquired the Electroputere Parc mall in September 2016.
The group has been present on the Romanian market since 2003, when it acquired the Orhideea shopping gallery and, shortly after, the Esplanada shopping gallery, both in Bucharest. It currently owns four commercial centers in Romania - Orhideea and Esplanada in Bucharest, Carrefour TOM in Constanta and the Electroputere Parc in Craiova.
It is also the owner and manager of other shopping centers in Eastern Europe, including Auchan Savoya Park in Budapest, and Tesco Borska Pole in Plzen. Catinvest is also active in France in residential and shopping centers activities. In total, Catinvest owns and manages more than 500,000 sqm in France and Eastern Europe.
editor@romania-insider.com
Normal