Famous Romanian casino, among the most threatened heritage sites in Europe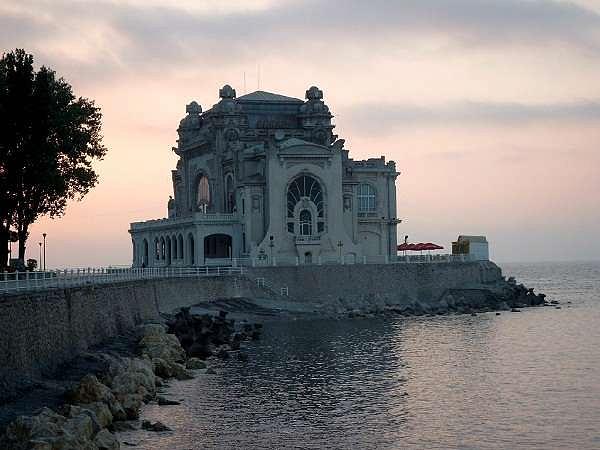 The famous casino in the Romanian seaside city of Constanta was included on Europa Nostra's 2018 list of 7 most endangered heritage sites in Europe.
Europa Nostra, the leading heritage organisation in Europe, and the European Investment Bank Institute have announced the 2018 list on Thursday, March 15. Previous lists were published in 2013, 2014 and 2016.
The six other endangered sites included in the 2018 list are the Post-Byzantine Churches in Voskopoja and Vithkuqi in Albania, the Historic Centre of Vienna in Austria, the Buzludzha Monument in Bulgaria, the David Gareji Monasteries and Hermitage in Georgia, the Prinkipo Greek Orphanage on Princes' Islands in Turkey, and the Grimsby Ice Factory in the United Kingdom.
The beautiful casino in Constanta was built in 1910, and was designed by Swiss Romanian architect Daniel Renard in the Art Nouveau style. Unfortunately, although it has become a landmark of the Black Sea shore, the building was abandoned during the 2000s, currently being in a very bad shape. The local authorities have repeatedly failed to find funding and to launch a rescue and restore operation. A third tender to renovate and consolidate the building of the casino was blocked last year after it was contested by one of the bidders.
"The main danger to the building comes from the corrosion and rusting of structural metal parts. Sea storms and winds have shattered most of the windows facing the sea. It is very likely that the roof will collapse if this process continues," according to Europa Nostra.
The casino's nomination for the 7 Most Endangered programme 2018 was submitted by the ARCHÉ Association.
The 7 Most Endangered program was launched in January 2013 by Europa Nostra with the European Investment Bank Institute as founding partner and the Council of Europe Development Bank as associated partner. It is not a funding program but aims to mobilize public and private partners to find a viable future for the sites.
The 2018 list is available here.
Irina Marica, [email protected]
Normal