Photo gallery
Romania's Buzău Land gets UNESCO Global Geopark title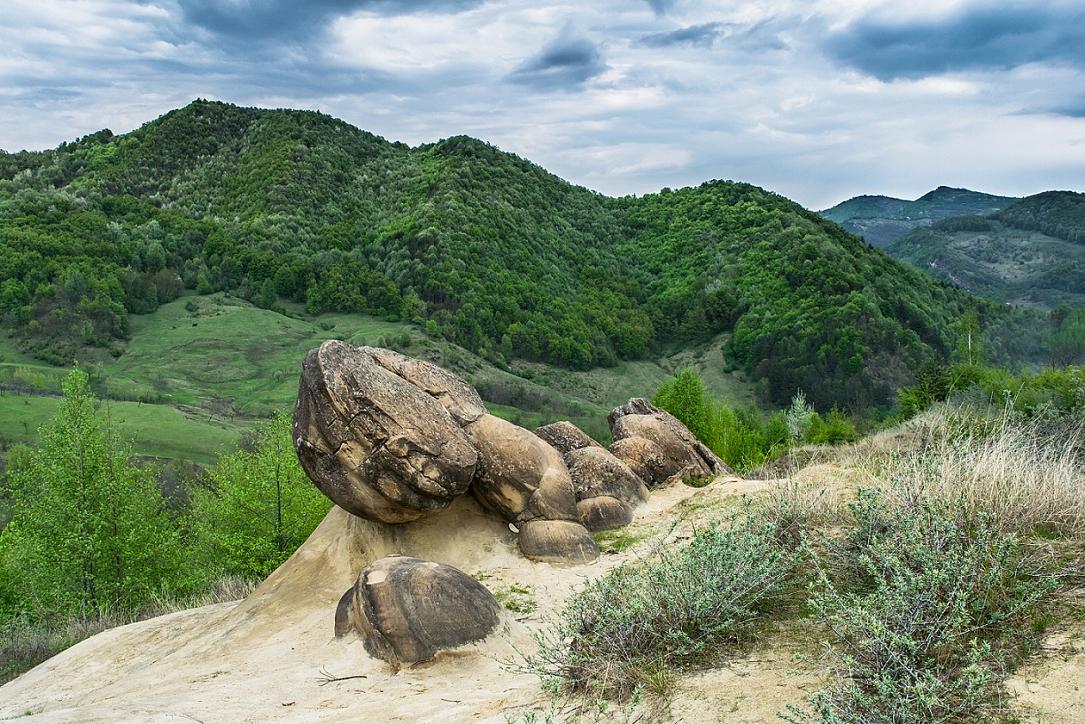 Buzău Land/ Ținutul Buzăului, the hilly and mountainous territory in the Carpathian Bend Area in Romania, has received the title of UNESCO Global Geopark.
It is the second area in the country to hold the title after Țara Hațegului and one of the eight that received the label on April 13.
The UNESCO Global Geopark label recognizes geological heritage of international significance. The sites of this network present an "extraordinary geological diversity that underpins different regions' biological and cultural diversity. The geoparks serve local communities by combining the conservation of their unique geological heritage with public outreach and sustainable development."
Buzău Land joined the network of UNESCO geoparks alongside Seridó in Brazil, Southern Canyons Pathways in Brazil, Salpausselkä in Finland, Ries in Germany, Kefalonia-Ithaca in Greece, Mëllerdall, Luxembourg, and Platåbergens in Sweden.
The Buzău Land UNESCO Global Geopark covers 1,036 sq km and is home to some 43,000 inhabitants. Several tectonic plates collided in the region, creating a complex fold and thrust mountain range which was later eroded by glacial action. "Some of the longest and deepest salt caves in the world are found here, remnants of large deposits of salt and gypsum formed by the evaporation of shallow enclosed bodies of water. This rich geodiversity has influenced a unique cultural heritage with local legends in which mud volcanoes become dragons, mud boilers are traps made by giants to catch cattle, and the future can be predicted by looking through a lens of amber," according to a description of the site.
The Muddy Volcanoes, the domes of salt, the Eternal Flames, the Trovants of Ulmet or the Colți red amber are some of the landmarks of the area.
A UNESCO Global Geopark is given this designation for four years, after which the functioning and quality of each site are re-examined during a revalidation process.
(All photos courtesy of Geoparcul Ținutul Buzăului)
simona@romania-insider.com
Normal