Anthony Frost English bookshop reopens in Bucharest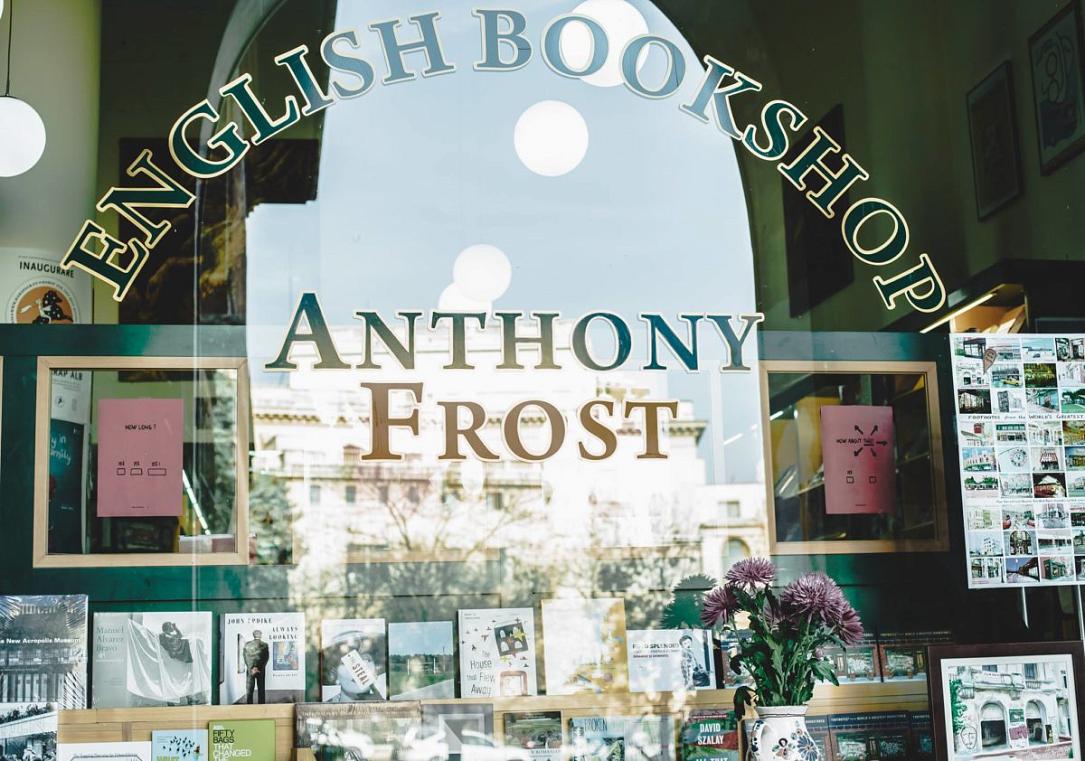 English-language bookstore Anthony Frost is set to reopen next week in Bucharest, in a new location and under a new format.
This February, the bookstore, which was located on Calea Victoriei, announced it was closing down after nine years of activity.
The new location is at 9 Edgar Quinet St., close to the Bucharest University building, in the location that hosted the first bookshop of the now national bookstore chain Carturesti.
The new location also goes by the name of the Smallest Carturesti Bookstore, and will accommodate the Anthony Frost bookstore, the Receptor micro-gallery and the Brewtiful.Cafe boutique coffee bar.
"We thank you for writing to us or simply for stopping us on the street over these past months just to tells us you miss us. Yes, we miss you too and we are happy to let you know that soon we will be able to see each other. This chance was offered to us by Carturesti. It is an example of solidarity that seems to be a pioneering work in the industry, as far as we know. In a space of powerful symbolism, where precisely 17 years ago the story of Carturesti started, 9 Edgar Quinet St., Carturesti & Friends will open," a post on the Anthony Frost Facebook page reads.
The Anthony Frost bookstore was established in 2007 by Vlad Niculescu, Dan Nicolaescu and Nicolae Ion.
The 2013 and 2017 edition of the Lonely Planet guide called Anthony Frost "arguably the best English-language bookshop in Eastern Europe." The TLS wrote about it in 2016, and illustrator Bob Eckstein, the New Yorker cartoonist, included it in the 2016 "Footnotes from the World Greatest Bookstores" book.
The Carturesti bookstore chain is controlled by Romanians Nicoleta Dumitru and Serban Radu. The chain had more than 18 bookstores in 2016. Two of its landmark bookstores in Bucharest are Carturesti Verona and Carturesti Carusel, located in an iconic building in Bucharest's Old Town.
Foreign-language bookstores in Bucharest include the French bookstore Kyralina, the Italian Pavesiana and the German Lebbuchenhaus. English-language titles can also be found at the Nautilus bookstore.
The Anthony Frost reopening event is set for November 15, starting 19:00.
editor@romania-insider.com
Normal