Bucharest presents cultural projects for Great Union Centennial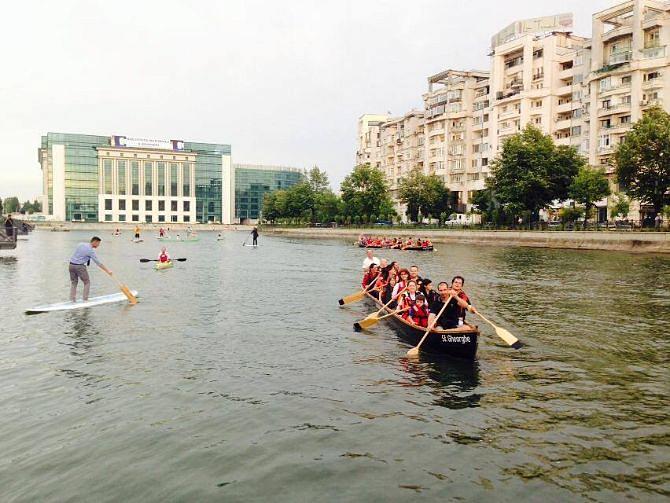 A new park, four monuments, and numerous exhibitions are among the projects announced by the Bucharest City Hall in preparation for the Great Union Centennial. The projects belong to the City Hall's Culture Division and to a commission led by Romanian Academy member and former culture minister Răzvan Theodorescu.
The City Hall said the projects target Bucharest residents as well as tourists, and overall "everyone's taste."
"We want a celebration of ourselves, of everybody. And not just events for an elite, as unfortunately, were organized in certain years. The elite will organize these moments anyway, symposia, forums, but I think we need to be in the streets, next to the people," Gabriela Firea, the Bucharest mayor, said.
The City Hall plans to inaugurate next year a new park. "We need more green space in the capital. We don't hold a top spot in this respect and I think we need to bring this celebration to all areas," the mayor argued.
The Centennial Park, as it is named, will be located in the Eroilor Square area and have a surface of 1.2 hectares.
Four monuments will be unveiled next year, dedicated to General Henri M. Berthlot, King Ferdinand I, Romanian politician I.C. Brătianu, and to Queen Mary of Romania. Meanwhile, the space in the building of the capital's City Hall will be open for visitors, and the Bucharest City Museum will work on setting them up for various events.
Creart, a cultural center of the City Hall, will prepare a botanical-architectural installation that will be showcased at the Chelsea Flower Show, in London, in May 2018, and in Bucharest in September of next year.
Another way to celebrate the Great Union is the launch of two regattas. One will take place in London, another in Bucharest. A fleet of boats representing various regions of Romania will be launched for the occasion.
The Arch of Triumph square in the capital will turn into the Centennial Square, and host throughout 2018 12 monthly photography exhibitions marking the landmark moments of the unification process.
The City Hall also plans to reinstate the series of events titled The Bucharest Month. The events ran between 1935 and 1939. They will include concerts and exhibitions held throughout the city.
Romania's Great Union Centennial gets visual identity after online vote
Normal