Canadian-Romanian becomes the new star in tennis after epic victory at Indian Wells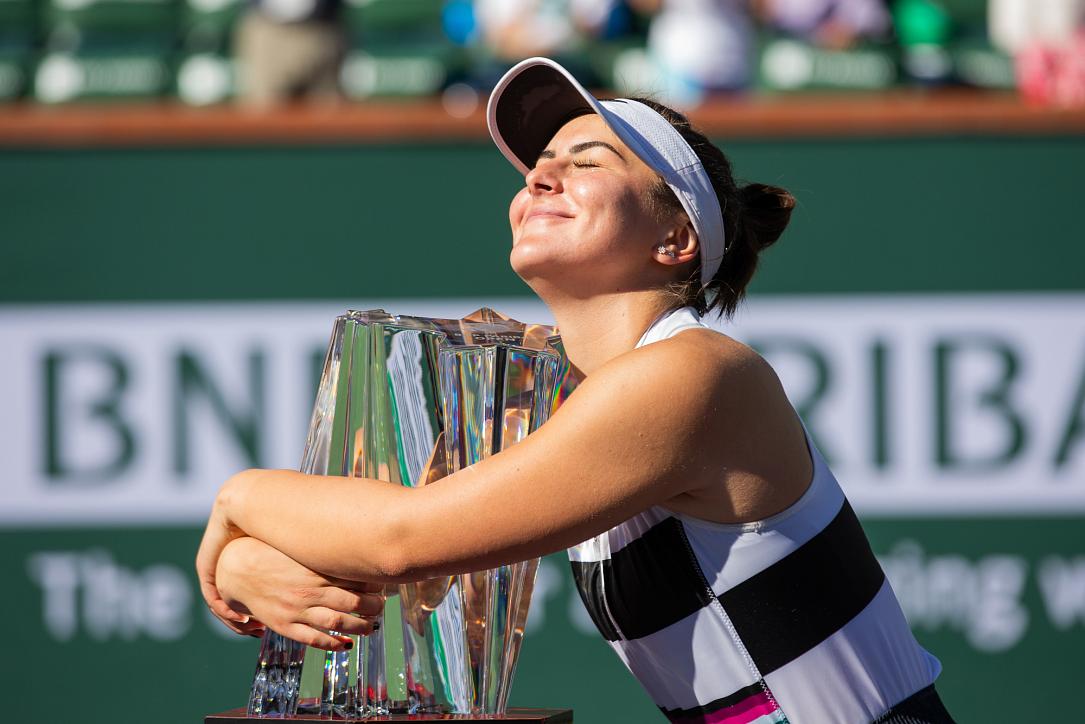 Canadian-Romanian player Bianca Andreescu is the new star in women's tennis after she managed to win her first major tournament, the BNP Paribas Open at Indian Wells, at just 18.
She got to this tournament thanks to a wildcard and managed to defeat several top players on her way to the trophy, including former number 1 WTA, German Angelique Kerber, in the final.
Andreescu needed 2 hours and 18 minutes and three sets to win her battle against Kerber, 6-4, 3-6, 6-4.
Andreescu matched the performance of last year's champion, current World No.1 Naomi Osaka, by winning her first WTA singles title as an unseeded player at Indian Wells. She became the fourth unseeded champion after Serena Williams (1999), Kim Clijsters (2005), and Osaka, according to WTAtennis.com.
"It's been a crazy ride," Andreescu said. "Truly a Cinderella story. Naomi did this last year. And now to be able to have my name in front of so many amazing champions is -- it means the world to me."
Andreescu will move up to No.24 in the WTA rankings, a tremendous leap for someone who started the year outside the Top 150, WTAtennis.com noted.
Her victory was celebrated in social media all the way from Canada to Romania, with Canadian prime minister Justin Trudeau and Romanian gymnastics legend Nadia Comaneci among those who congratulated Andreescu for her performance.
(Photo source: BNP Paribas Open / Jared Wickerham)
Normal