Bears attack tourists in popular Romanian mountain resort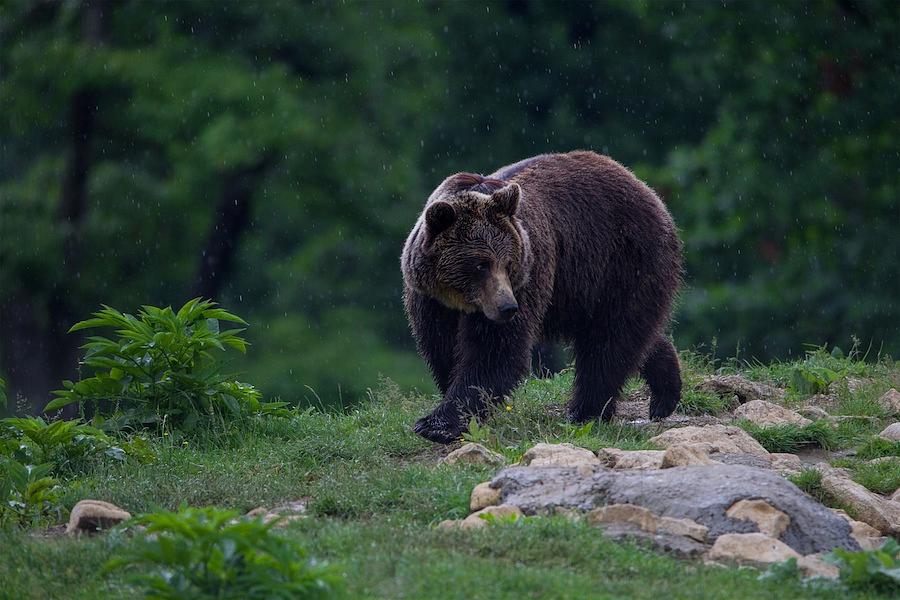 Several bear attacks have been reported this week in Busteni, a popular mountain resort in Romania, located in Prahova Valley.
On Tuesday evening, August 7, the mountain gendarmes were called to help five tourists from Bucharest who came across a mother bear with cubs on the Omu Peak – Gura Diham mountain trail in Bucegi Mountains. The bear chased the tourists, who managed to run away and escape the attack unharmed, local Mediafax reported.
The incident occurred after, on the night of Monday to Tuesday, another bear attacked a 39-year-old tourist who was camping near a forest in Cerbului Valley, in Busteni. The man sad the animal attacked him while he was in the tent. He suffered injuries to his arms and received medical treatment from an ambulance crew.
A similar incident also occurred on Wednesday morning, when yet another tourist camping in Cerbului Valley was attacked by a bear, according to Mediafax. He was taken to the hospital with a hand injury.
Bear attacks have also been reported in other cities in Romania. For example, last weekend, two young men were hospitalized with serious injuries after a bear attacked them in a central area of the town of Băile Tuşnad, in Harghita county.
Nature in the Fagaras Mountains: Romania's brown bear
Irina Marica, irina.marica@romania-insider.com
(photo source: Adobe Stock)
Normal