Exclusive
The Ambulance for Monuments: Saving Romania's endangered patrimony one intervention at a time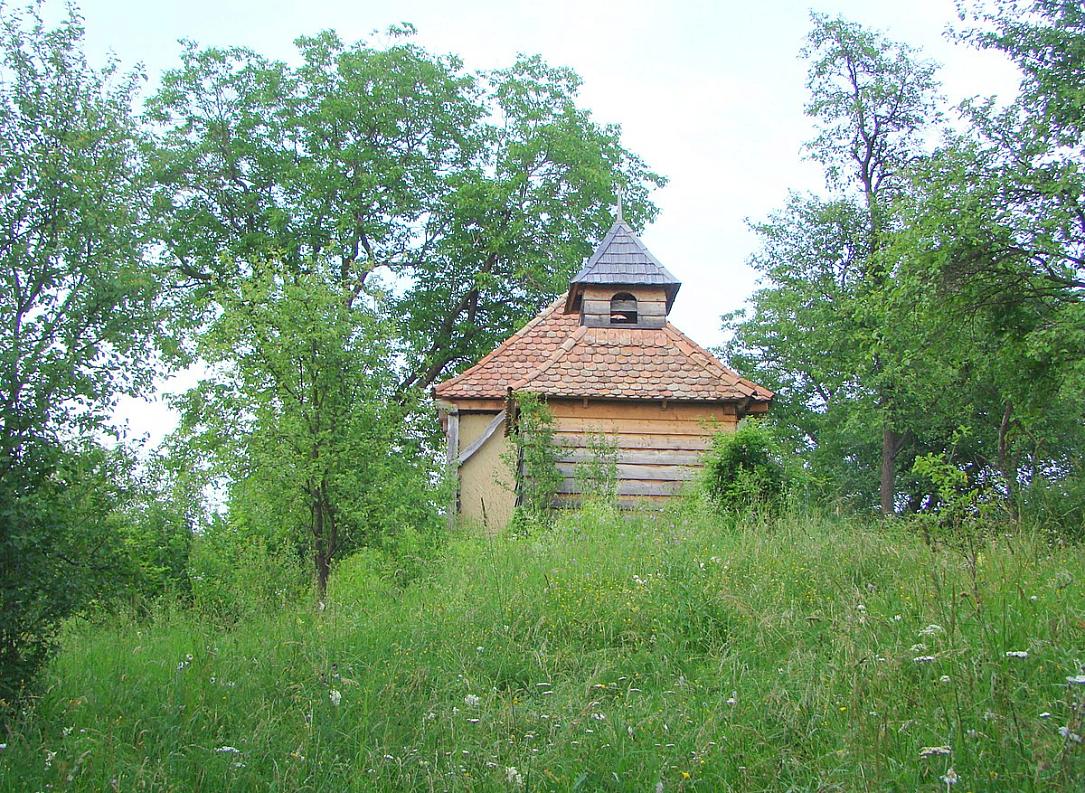 Against a local background of numerous cases of neglected and decaying built heritage, a project rolled out in southern Transylvania has targeted the urgency of the issue. An NGO called Asociația Monumentum started The Ambulance for Monuments, which intervenes to safeguard endangered monuments, stop their degradation, and allow their future restoration. They do this with a sustainable approach in mind. The NGO involves the local community while offering learning opportunities to those who volunteer to help. In its turn, it receives support from many in the private sector and among local authorities, and including from prominent figures like Prince Charles of Wales, a keen supporter of Romanian heritage.
Romania Insider talked to Eugen Vaida, co-founder of Monumentum, about how the NGO, with over 200 volunteers, has saved wooden Orthodox churches, fortified Saxon ones, mills, and train stations, houses, or historic fortifications.
Asociația Monumentum had been doing similar work throughout its previous activity, but a name to highlight the rescue work was missing. It was found in 2016, when the NGO reorganized its projects. "We decided to establish, through Asociația Monumentum, this Ambulance. It was an idea that was born in the mind of several experts in the area of patrimony, who noticed the issue," says architect Eugen Vaida, co-founder of Monumentum.
The pilot project was rolled out in the southern part of Transylvania, with the plan to expand it throughout Romania if it was successful. "It partially happened because, since 2018, we already have three other organizations implementing this project in the area of Banat, in Arad county and now, this year [2019], in Salaj county," Vaida explains.
The project first focused on historical monuments that were in a state of collapse or pre-collapse but expanded to tackle other objectives as well.
"We set many more objectives, not just saving the patrimony but saving it sustainably, meaning working in a tight connection with the communities, which are those who need, in the future, to take care of and offer at least the maintenance for these buildings; if we only secure them and then they degrade, I do not think this is a sustainable approach," Vaida says.
The organization works with local craftsmen, using traditional materials, in this way, highlighting even more of the local patrimony and resources. In a separate project, Monumentum partnered with the Anglo Romanian Trust for Traditional Architecture and the Global Heritage Fund to build a traditional tile and brick kiln in Apoș, a village in Sibiu county, in a project that received backing from the Prince of Wales. The tiles and bricks are used in repairing and restoration works of the traditional houses in the area.
The interventions of the Ambulance are also training opportunities for young professionals. "The interventions equally target the volunteers, many of them young specialists who have certain gaps, let's say, to fill when it comes to hands-on experience. This is why we thought it was important that they actually get their hands on a building and learn by doing."
At first, the team established, together with the culture departments of every county, a list of sites that needed interventions and, where financial support for the building materials existed, they started working on them. As the project became better known, they started receiving many requests from local communities that wanted to save their monuments.
"At present, we work a bit differently in the sense that there are very many beneficiaries coming to us; we no longer approach them to convince them to save their monuments. They approach us because they have already heard about the Ambulance, know that it is running by certain rules, and there is a certain trust that things are actually happening. There is an entire list of requests, with beneficiaries, generally, parishes, which have wooden churches, who tell us that they have the entire logistics ready, that they offer accommodation for volunteers; in general, the local authorities undertake the financial part to purchase the materials."
The importance and degree of degradation of a monument are also factored in when deciding to take on a project, alongside the involvement of the local community.
"We choose them also depending on the involvement of the community and their wish to save their own patrimony, depending on the value of those monuments, if they are of national importance or even UNESCO one, and their level of degradation. For instance, if it is raining on a painting and we can, through our intervention, stop a valuable part of the painting from degrading we do it, even if in that village the community is not very involved. We evaluate things from many points of view," Vaida explains.
Still, if a community was very keen on having a monument safeguarded, the Ambulance stepped in. "It happened that there were less important objectives, but the community wanted their restoration badly."
The first intervention of the Ambulance was at the 18th-century Brâncovenesc-style gate in Sâmbăta de Sus, in Brașov county. "We did a covering over the gate, which had started to degrade. We could not intervene on it directly because it would have meant restoration works, and we actually did a construction, a superstructure, to protect the gate and offer the conditions for it to be restored later, working on the same frame."
Things went very well, Vaida recalls, with the team receiving a lot of support. "It went better than expected because being a team, and wanting positive things, we had a lot of support around us, from the authorities, from the community, from private donors, from the companies that supported us with materials and even sponsors, more and more significant ones at this point."
With more awareness around the work of the Ambulance came requests for help from all over the country, something challenging to cover in the absence of local teams.
"The only problem we have at the moment is a logistic one, meaning we receive requests from various parts of the country where we cannot intervene because we do not have an established team. This takes a bit until we identify the people, sometimes there are not enough specialists or people who have experience in working on monuments and who resonate with the project of the Ambulance. But we are trying to overcome this and train people bit by bit and have the needed impact. For the time being, we did more than we aimed for. In 2019 and 2020, we planned to secure 22 monuments. Here we are [e.n. November 2019], we have saved already 16 monuments, instead of the 11 we were planning to."
So far, the Ambulance's interventions ranged from wooden Orthodox churches to fortified Saxon ones, from mills and train stations to houses or historic fortifications. They vary in technical complexity and financing needs, but everything is done with the future of the site in mind. "There are complex problems that we need to solve, we can't just put up a cover and say we saved it because there are other problems that later contribute to the degradation of that building," Vaida explains.
As the project became better known, the support enjoyed by the project from the local communities only grew. "They support us a lot, they take good care of us, they take care that we eat well, that we find good accommodation, they even worry too much about this, and we are used to working on a site. […] At the level of the community, a success indicator is that they welcome us with respect, we even remain friends afterward, they consult with us on future interventions they want on monuments, so we maintain a close connection even after the intervention in that community."
Since 2016, more than 200 volunteers have been involved in the project. Anyone can find a spot as a volunteer in the Ambulance projects, Vaida says. "We want everyone in this country to lend a hand to safeguarding the patrimony for at least one day. We can find a use and a way of working for every volunteer. They do not necessarily need to be specialists or be trained as archaeologists, or art historians, architects, and so on. We have very many volunteers that are electricians, IT people, or come from other areas and who help us with the less specialized work such as transporting shingles, removing the old covering, moving things, loading things, and so on. We can find a place for everyone, and they can participate." For the more specialized work, the skills and experience of the volunteers matter more.
One of the most common sights at the interventions of the Ambulance is that of the local community leaders working side by side with the team of the Ambulance on safeguarding the monuments. "Almost at any intervention where the beneficiary is the community, the parish or the local authority, the mayor or the staff of the City Hall come to volunteer. The priests are almost always on top of the roof, helping us; there were even visits from presidents of county councils."
Letting relevant decision-makers in on the issues facing local patrimony is part of the work of the Ambulance. "We want to educate the political environment but also those working on public policies because if they do not come on-site and do not see the real problems in situ, they cannot make the right decision, and they do not resonate with the patrimony from behind a desk."
One of the Ambulance's most prominent supporters is Prince Charles of Wales, known as an admirer of Romania's heritage and of the efforts to restore it. "Prince Charles has been supporting our projects for a very long time, and he became fond of this project from the very beginning when very few people believed in it. He is the biggest supporter of this project. We invited him and the recent intervention this summer, and he came and visited us in Cuștelnic, near Târnăveni, in Mureș county. There, there is a beautiful wooden church where it rained inside, and the walls were degrading. We invited 45 volunteers. I can tell you that he spoke with every one of them, he listened to their story and the motivation behind the decision to come at these interventions of ours."
Co-financing for the Ambulance's projects come from the local authorities. "We are talking about several thousands of euros for materials, for lime, shingles, bricks, and so on. We have several county councils we work with and which finance the materials; we have very many partners and sponsors in the private sector. Not all of them provide financial support, some help us set up a lightning rod - electricity companies - others help with video surveillance cameras or installations for the security of the monuments, other provide the treatment solution for shingles for free and so on. Generally, there are large companies that understood the importance of what we are doing, they trust us and wish to contribute to supporting and highlighting this patrimony."
What would follow after the safeguarding work done by the Ambulance would be the restoration, a process that cannot always start immediately. "We are an ambulance that takes the patient to the door of the hospital. Because the hospital means the operation, meaning the restoration part. We do not do the restoration part, we secure the monuments so they can later enter surgery, with the needed time, of course, because restoration cannot be done right away. You need to have a project to attract funds, and so on. What we do is secure it. Some interventions can indeed be considered borderline restoration. We work with elements of restoration because volunteers need to learn various things. But this is a matter of interpretation, which elements are about restoration, which about securing," he explains.
Still, the Ambulance also tries to guide owners and offer them consultancy about undertaking the restoration of a monument. "There is this impression in Romania that if you have a monument, you cannot work on it because there is no one to guide the owners about this. As soon as they see that it is easier, and we help them with the paperwork, besides securing the monuments, and they received approval from the culture ministry, and authorization, they get some courage and confidence to tackle this problem of the restoration, and many are already taking steps in this direction."
The Ambulance for Monuments won the Best Rural Development Award powered by Crédit Agricole at the Romania Insider Awards in 2019.
(Photo: Granari wood church after restoration by Tetcu Mircea Rares/ Wikipedia)
simona@romania-insider.com
Normal