Volunteer digitizes old photo collection of 'Romanian ghosts'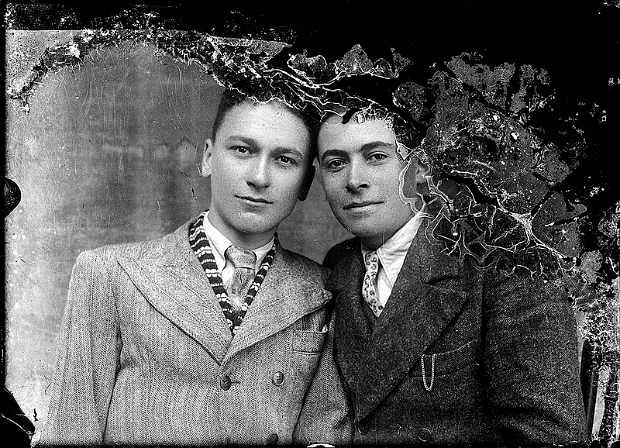 Photos taken by a Romanian official war photographer in the first half of the 20th century that have been long forgotten in wooden trunks currently await restoration as the Ialomita County Museum is trying to salvage them.
A volunteer is currently working on digitizing this archive, and his story recently received some international attention. Time magazine recently published a story about The Race to Save a Hauntingly Beautiful Photo Archive.
After buying in 1985 more than 5,000 photo plates made by Romanian photographer Costica Acsinte, the museum is working on digitizing the photos, which are now part of the public domain.
Romanian Cezar Popescu has volunteered his time and is actively working on digitizing this archive, under the name the Costica Acsinte Archive. While the photographic plates belong to the museum, the Romanian, who lives in the city of Slobozia in Ialomita county, is working on this project as a volunteer. The museum offers him access to the room where the plates are located, and he takes care of the rest, scanning, promoting and raising funds for this project, according to an interview for IQAds.ro.
Costica Acsinte was born in 1897 in a small village called Perieți, Ialomița County. Despite his formation as a pilot, he was a official war photographer until June 1920. As soon as the war was over he opened a studio — "Foto Splendid C. Acsinte" in Slobozia town, where he took pictures of various Romanians of his time. He died in 1984, and in 1991, his works became public domain.
Starting December 2013, the Costică Acsinte Archive is a member of Flickr The Commons and all the photographs are uploaded there at as soon as Popescu finishes scanning.
More about the project on its official website and on Facebook. 
Normal