Former Romanian health minister receives prestigious US fellowship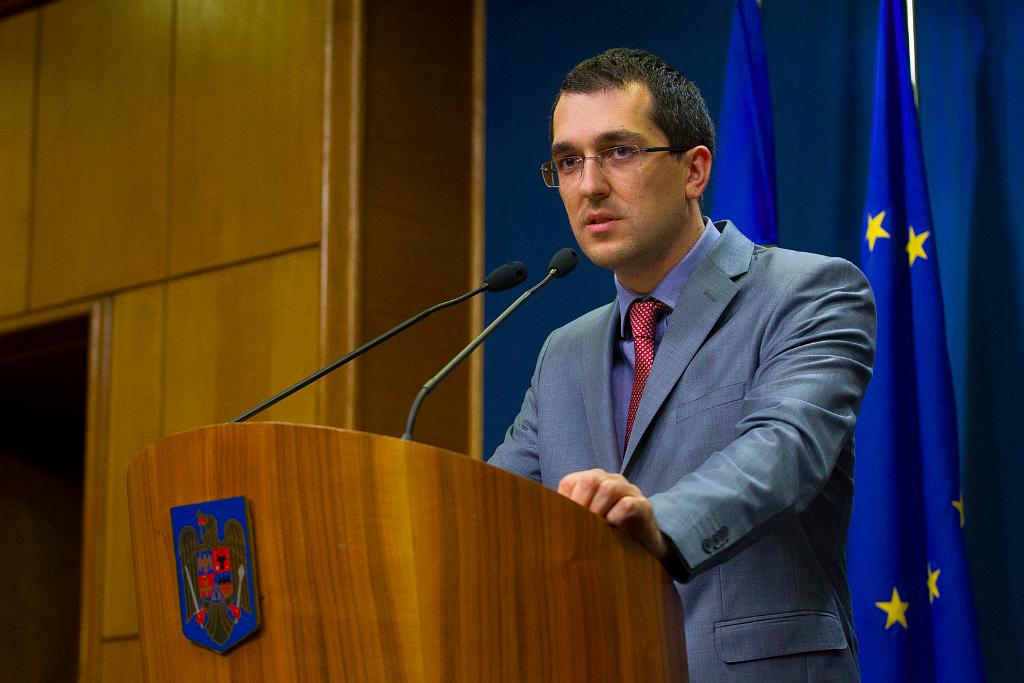 Vlad Voiculescu, who served as the health minister in the former technocrat Government led by Dacian Ciolos, is the recipient of a 2018 Eisenhower global fellowship.
Voiculescu is the co-founder of the MagiCAMP NGO, which works to support children suffering from severe illnesses.
Approximately 45-50 Eisenhower Global Fellows are selected every year to attend an intensive seven-week fellowship program in the United States. The fellows are innovative leaders, who "tackle big challenges to better the world around them."
Vlad Voiculescu, who often speaks of the shortcomings of the local health sector, has founded three organizations: an incubator staffed by health policy and marketing experts to support start-ups, a think tank for data-driven research, and a camp for children with cancer, inspired by actor Paul Newman's Hole in the Wall Gang Camp in the United States.
More recently, the MagiCAMP Association raised 100,000 text messages worth EUR 2 each in a campaign aimed at funding the MagicHome project, an accommodation center for parents of ill children. The project benefited from a highly-visible media campaign, which attracted both local stars but also regular people. MagiCAMP is run by Melania Medeleanu, a former journalist and TV news anchor, who is the co-founder and currently the president of the NGO.
Several other Romanians benefited from the Eisenhower fellowship in the past: anti-corruption expert Laura Ștefan, lawyer and entrepreneurship supporter Irina Anghel-Enescu, entrepreneur Cosmin Alexandru, public health professor Cristian Vlădescu, former justice minister and current MEP Monica Macovei, executive Mihai Ghyka, director Tudor Giurgiu, and journalist Vlad Mixich.
Former health minister included in a top of social innovators in Romania
Normal