Media: U.S. Air Force to invest USD 40 mln in Romanian air base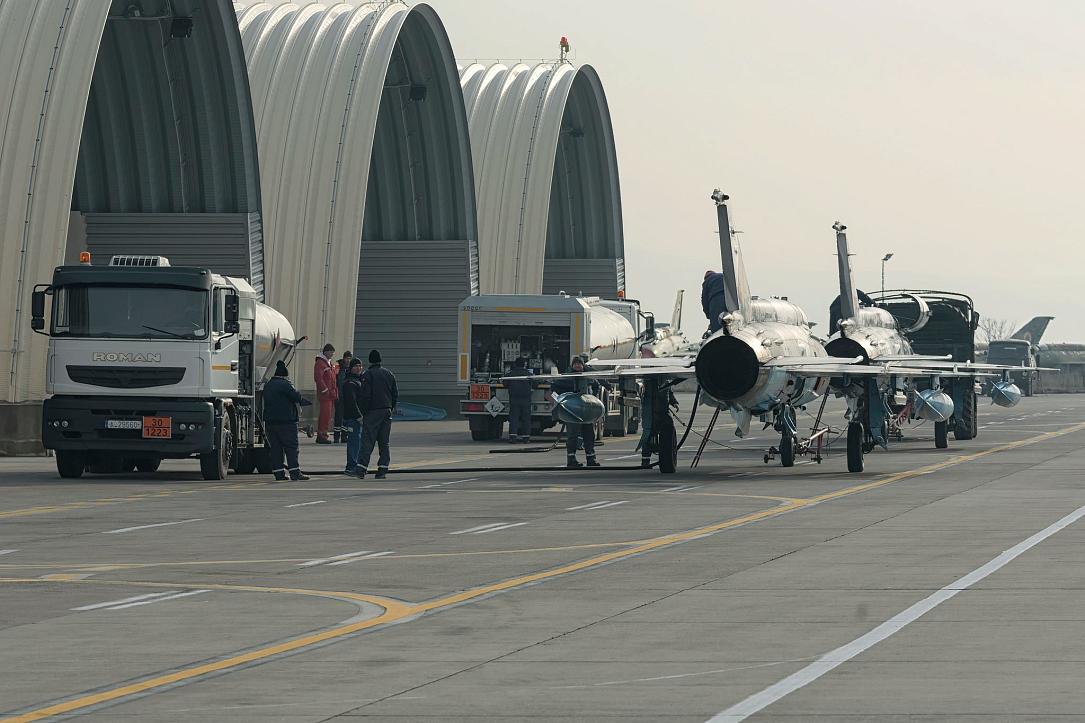 The U.S. Air Force plans to spend about USD 40 million on new construction and base improvements at the 71st Air Base in Campia Turzii, in Romania's Cluj county, Defensenews.com reported.
The U.S. and Romanian air forces train together at the base in Campia Turzii, with the U.S. Air Force temporarily stationing F-15 and A-10 aircraft here to increase training and cooperation with the Romanian side. However, the Defense Department doesn't maintain a permanent base at Campia Turzii.
The USD 40 million construction bill includes items from fiscal years 2015-2019 and would be paid with Defense Department funds specially designated to deter Russian aggression, according to Defensenews.com. Most of the money, namely USD 25 million, will be spent on infrastructure to directly enable mission planning and flight operations.
Meanwhile, the U.S. Air Force has already spent almost USD 6 million to repaint, repair and reseal one runway, as well as to build a new hangar that could be used to house drones like the MQ-9 Reaper.
However, the U.S. Air Forces are planning more changes. For example, a section of the Campia Turzii air base currently housing a number of aircraft shelters and a maintenance apron will be massively expanded by the end of next summer. A hangar capable of fitting an F-15 or A-10 and an extended aircraft ramp that can enable 12 F-15s to be parked outside are to be added to the site. Also, the U.S. Air Force plans to build a new squadron operation facility for USD 3.4 million with briefing rooms and offices for medical and life-support personnel.
Other projects include the construction of a cargo ramp that will be able to accommodate at least one C-5 or two C-17s on base, and an investment of USD 2.1 million to upgrade a trim pad to meet NATO requirements.
Last week, two stealth F-22 Raptor fighters belonging to the U.S. Air Force joined a training exercise at the Campia Turzii military base in central Romania. The F-22 Raptor is a fifth-generation stealth fighter, considered to be the most advanced tactical fighter in the world.
US to invest USD 21 million in Romanian airbase
Irina Marica, [email protected]
(photo source: Baza 71 Aeriană "General Emanoil Ionescu"; photo by Liviu Dnistran)
Normal