Tripadvisor.com users select their favorite hotels in Romania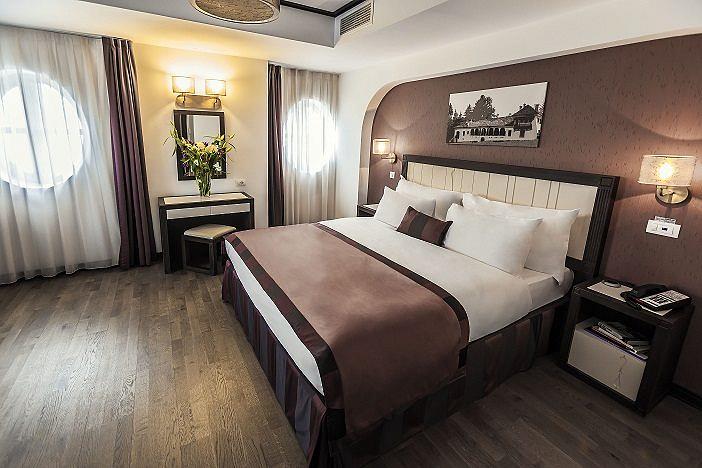 Tripadvisor.com, the world's largest travel website, has recently listed the world's top hotels in 2016 based on its users' reviews (Travelers' Choice) - including such units in Romania.
Bucharest's Hotel Epoque tops the ranking of the best 25 hotels in Romania, according to Tripadvisor.com users, followed by Kronwell Hotel in Brasov, and Hotel PRIVO in Targu Mures. Hotel Cismigiu and K+K Hotel Elisabeta round the top 5. The first four are independent hotels while K+K Elisabeta is part of a small European hotel chain.
The five-star hotels in Bucharest affiliated to large international chains, such as Intercontinental, Athenee Palace Hilton, Radisson Blu, and JW Marriott have also been voted in the top 25 (find the complete list here).
Tripadvisor.com has also listed the top 10 luxury hotels, which starts with Hotel Epoque, followed by DoubleTree by Hilton in Oradea, Conacul Archia near Deva, Hotel Ioana in Sinaia, and Grand Hotel Continental in Bucharest.
Hotel Christina in Bucharest has been voted the best small hotel in Romania, followed by Chambers'n Charm Boutique Hotel, and Villa – Hotel Escala in Cluj-Napoca. Hotel Christina also ranks first for service.
The world's top three hotels voted by Tripadvisor.com users are Umaid Bhawan Palace in Jodhpur, India, Shinta Mani Resort in Cambodia, and Bellevue Syrene in Sorrento, Italy. Find the whole list here.
(Photo source: Hotel Epoque on Facebook)
Normal