Tiago Oradea sold for EUR 30.5 mln to Shopping Center Holding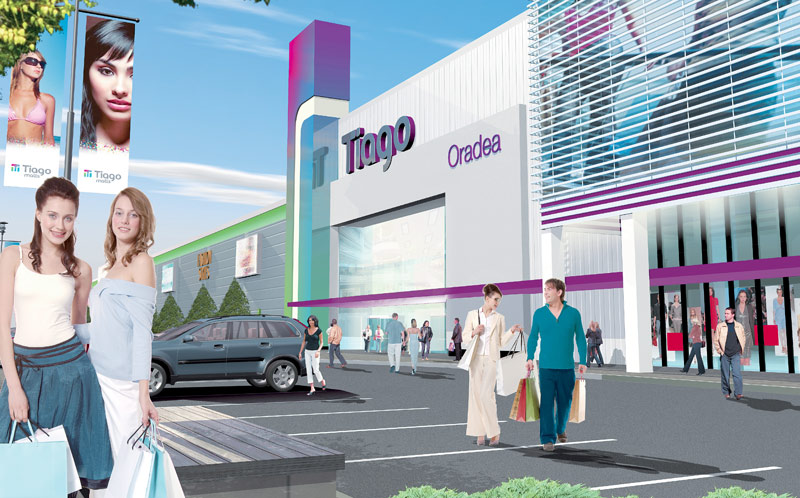 Tiago Mall Oradea has been recently sold for EUR 30.5 million to Shopping Center Holding firm, in a bid organized by Casa de Insolventa Transilvania, according to Mediafax newswire. The bid is part of the liquidation process of the mall developer MLS Proiect Oradea, which was a subsidiary of the Irish development group Mivan.
Shopping Center Holding is 90 percent controlled by Cyprus registered company Karias Trading Limited înregistrată în Cipru. The rest of the shares are controlled by Romanian individual Ciocoiu Dumitru, according to data from the Trade Registry. Romanian media reports pointed out Ciocoiu as one of the minority shareholders in Baneasa project and also mentioned that Shopping Center Holding's address is the same as Baneasa Investments' address.
Tiago Mall Oradea is the first large insolvent real estate project to have been sold in a bid so far in Romania. The first bid for selling the sh 35.5 million but no buyer showed interest then. Tiago Mall Oradea was supposed to be opened towards the end of last year, according to the most recent announcement.
Tiago Mall Oradea was part of a wider real estate investment plan drafted by Mivan Development and Moritz Group, should have featured ten malls under this brand, a EUR 700 mln expected investment in total. Meanwhile, Mivan Development finalized Liberty Center shopping mall in Bucharest in 2008.
Normal