PODCAST
Techtalk with Jan Smejkal about scaling ventures in China and emerging markets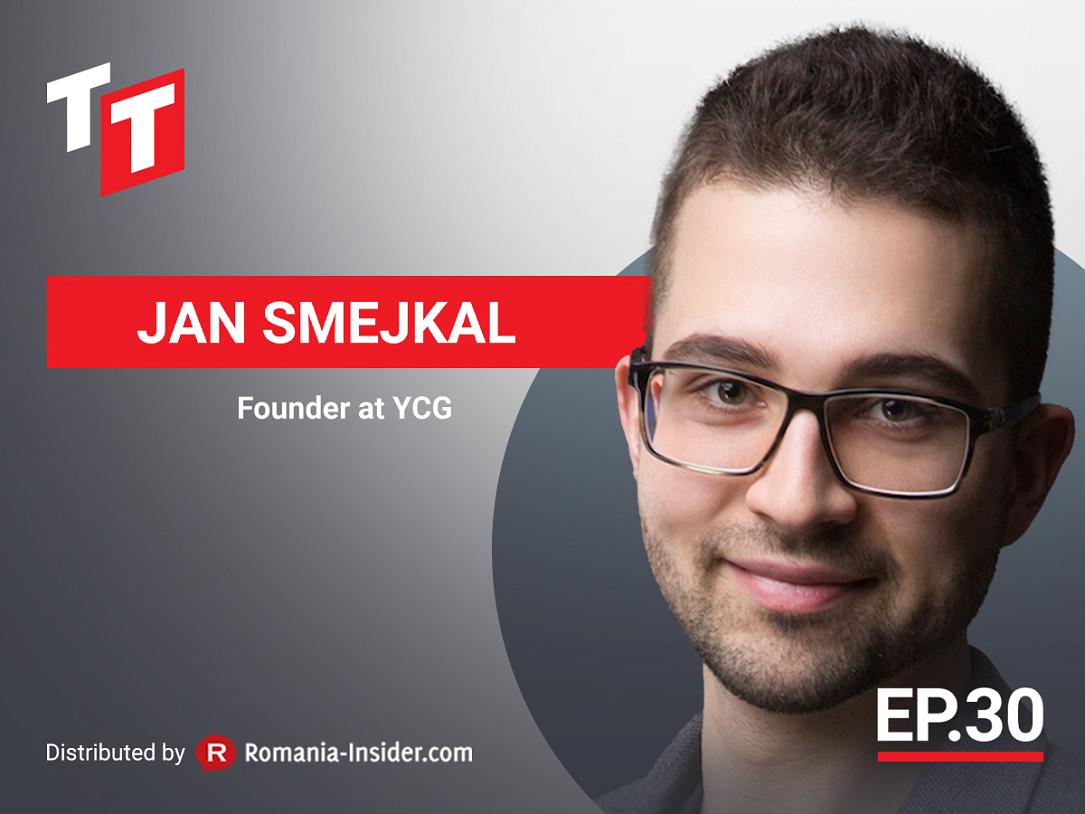 "This is the best time to see it from the inside out. What's going on? Is China going to be the rival? Is China going to be the good force? The bad force? Whatever it is, I just thought I want to see it from the inside and I want to understand it. Because nobody really tells the right story in the media. Nobody really goes into the details." - Jan Smejkal, Founder at YCG & Venture Partner at Black Panther Capital, Investor & Growth Advisor
This episode of Techtalk features Jan Smejkal, better known as #YourChinaGuy, who resides in Shenzhen and is the founder of YCG, a boutique cross-border business expansion firm working with a selected group of companies to supercharge their operational and business development capabilities in China. Jan is a venture partner at Black Panther Capital (BPC), founded by established and influential family offices around the world. And he is also Entrepreneur-In-Residence (EIR) at Stacks Accelerator, which is investing in outstanding startup teams building on the Stacks Blockchain. Nevertheless, Jan is the one who scaled Startup Grind (the world's largest startup community) in Asia.
In this interview, Jan talks about the beginning of his new life and entrepreneurial journey in China, back in 2018. And also about how he manages to facilitate the next generation's cross-border success in China by going much deeper than the past generations of entrepreneurs and by truly trying to understand the culture, in order to play a long-term game and to build sustainable entrepreneurial bridges.
"If you have that comprehensive approach - the next generation approach - that you want to understand the culture, you want to meet a lot of people, you want to build your network locally, not just in your specific area, but you want to go broad," Jan says. "Those are the things that can save you eventually."
Listen to this episode to find more about Jan's point of view over the following topics:
How did he get to China and build his #YourChinaGuy brand? (04:30)
How does he facilitate the next generation's cross-border success in China? (14:45)
On the other hand, how does he help the Chinese companies that want to expand especially in Europe? (19:45)
How does he see the supply chain at the moment? (22:00)
Can we have high-quality products made in China? (26:00)
Will the manufacturing balance the supply chain problems and come back to Europe? (32:00)
What was his experience at Foodpanda, where he was part of the founding team? (37:30)
How do you get to be on the LinkedIn Power Profiles List? (40:45)
Where can people find him if they want to learn more about China? (46:00)
Connect with Jan Smejkal on his: website, LinkedIn, Twitter, Instagram and Facebook.
Listen to the podcast episode on your favorite podcasting platform and subscribe in order not to miss any new one:
Spotify: https://spoti.fi/3MhSP1J
Apple: https://apple.co/3MlRK9i
Google: https://bit.ly/3MjGfPr
Website: https://bit.ly/3vRMjZ9
Hosted by Ștefan Koritar, the Techtalk podcast is dedicated to exhibiting the entrepreneurs, innovators and experts in the Central Eastern European startup ecosystem. A show powered by Grai Ventures start-up studio and distributed by Romania Insider.
Normal