Suspect detained over stealing gendarme's gun in Bucharest protest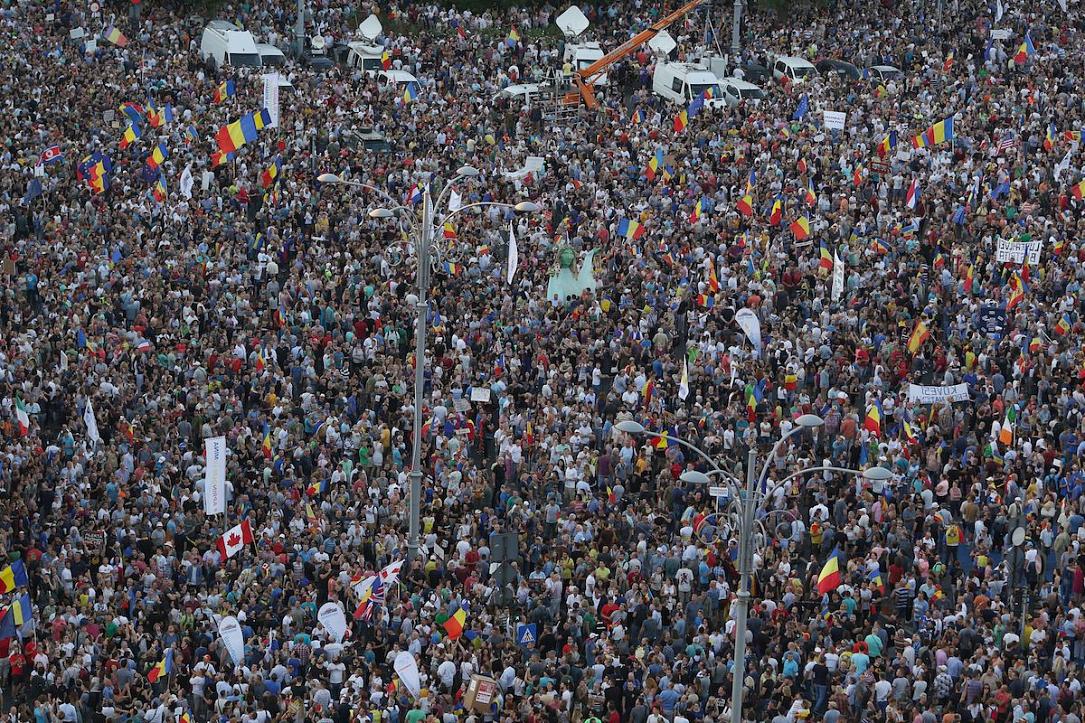 The Police detained a man who allegedly stole the gun of a woman gendarme during the August 10 diaspora protest in Bucharest. He was held and heard during the night of August 13 to August 14.
The gun was stolen as a group of hooligans assaulted two gendarmes who had become separated from their group. The peaceful protesters intervened to defend and protect the two gendarmes.
The 32-year-old man is accused of disrupting public order and gun theft. The arm is yet to be found.
The man did not admit to stealing the gun, sources told Mediafax. He also said he was "the one who least hit the woman gendarme."
The search is on to find the other men who hit the two gendarmes.
The August 10 protest was meant to bring Romanians from abroad and those in the country to voice their dissatisfaction with the ruling coalition and the current government and its policies. The protest started peacefully in the morning but by afternoon the first violent incidents occurred.
During the evening, more serious incidents erupted as some bigger groups of violent protesters started clashing with the riot police. They were identified as ultras fans of football teams in Bucharest. They threw bottles, pieces of pavement and even pouches with urine at the gendarmes. The riot police reacted in force throwing tear gas, smoke grenades and bringing the water cannon. Hundreds of peaceful protesters were also hurt during the intervention and needed medical care.
The Bucharest Police questioned some 19 people about the violent events on the evening of August 10. Interior minister Carmen Dan said on Saturday, August 11, that 64 operative teams made of police officers and prosecutors were working on identifying the people responsible for the violent clashes on Friday.
The military prosecutors are also investigating the way the riot police intervened on Friday evening as many accused the gendarmes of acting with disproportionate force against the protesters in Victoriei Square.
Two people held after violent clashes during diaspora protest in Bucharest
Almost 70 people hurt in Friday's protest in Bucharest asked for medical certificates
Media: Israeli tourists beaten for no reason by riot police during protest in Bucharest
Austrian cameraman beat by riot police during Bucharest protest
Diaspora protest in Bucharest ends with violent intervention of the riot police
Normal