Social media helps Romanian couple receive 36-year-old wedding photos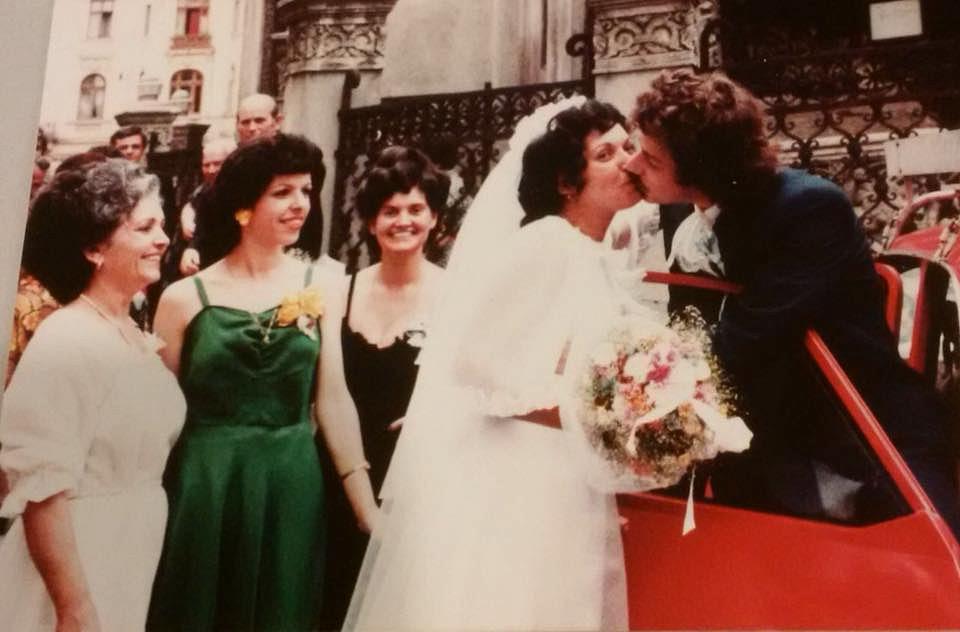 The social media has contributed once again to the happy ending of a great story. Last week, the news broke out that an American was trying to track down a Romanian couple to give them the photos he took at their wedding in 1981. The American's sister posted the information on Facebook, and it quickly spread out among Facebook users and in the local media. Thus, the Romanian bride and groom were identified quite quickly, and they now have the chance to relive some of the emotions from their wedding day.
The story begins in the summer of 1981, when Matt visited the Stavropoleos Church in Bucharest. That same day, a couple decided to get married at the same church and, as they happened to be in the same place at the same time, the couple invited Matt to witness the ceremony. He took out his camera and started taking pictures, telling the bride and groom that he would send them the photos. Unfortunately, he lost the address and wasn't able to locate the two Romanians.
Last week, more than 36 years later, Matt's sister posted on Facebook some of the photos from the wedding, accompanied by the message that her brother is trying to track down the couple to give them the photos. The Facebook post was shared more than 1,300 times, and the information also began appearing in the local media. Thus, the Romanian bride and groom were found, and they are to receive their wedding photos by email. They are living in Bucharest and are still married, according to local Adevarul.
"Special thanks to every single person in Romania that responded, offering not only suggestions but also to personally go to the church to try to solve the mystery," Susan Hills Goldman, Matt's sister, wrote in another Facebook post.
In addition to what they represent, the photos could be even more special for the Romanian couple as the American believes he was the only one with a camera at the ceremony.
American takes photos at 1981 Bucharest wedding, uses Facebook to track down the couple
Irina Marica, irina.marica@romania-insider.com
(photo: Susan Hills Goldman on Facebook)
Normal