Signal rocket damages car in Romanian city hosting military training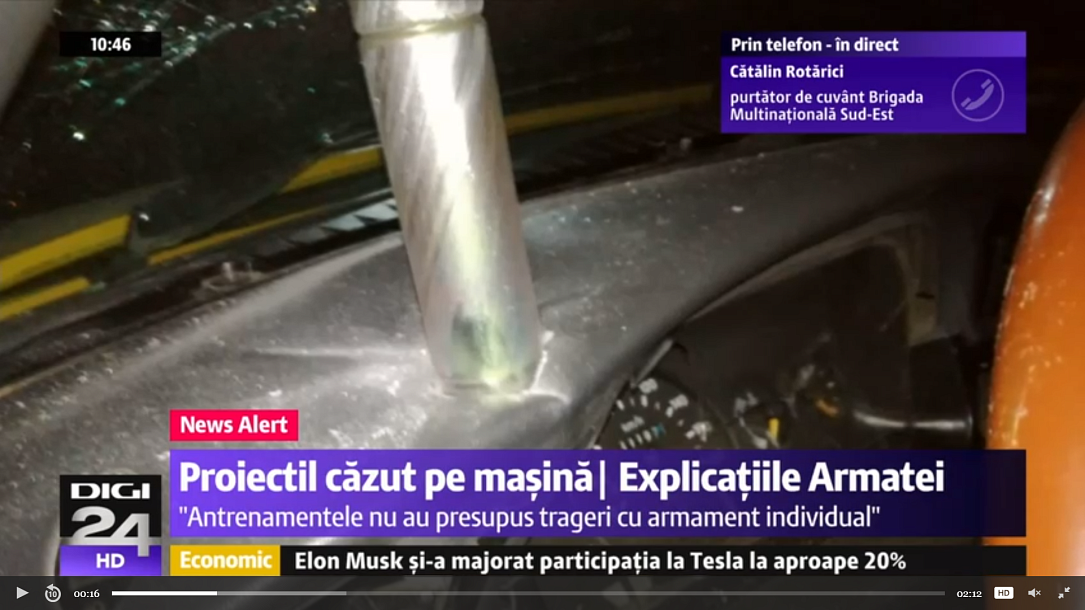 A signal rocket damaged a car in Craiova, a city in southern Romania, on May 8. The military prosecutors are now investigating the relation between the incident and a military training that took place two kilometers away, News.ro reported.
The Multinational Brigade South East announced on May 9 that a training activity took place at the Obedeanu instruction field during the evening of May 8. Signaling rockets were used in the activity.
The Police was alerted to the site after a car was damaged when a cylinder-shaped object pierced through its windshield. No one was harmed following the incident.
During the morning of May 9, two other signal rockets were discovered in the area, in the yard of a block of flats in Craiova, official sources told News.ro.
(Photo: print screen of Digi24 video)
editor@romania-insider.com
Normal