Romania's Social Democratic Party makes new Prime Minister proposal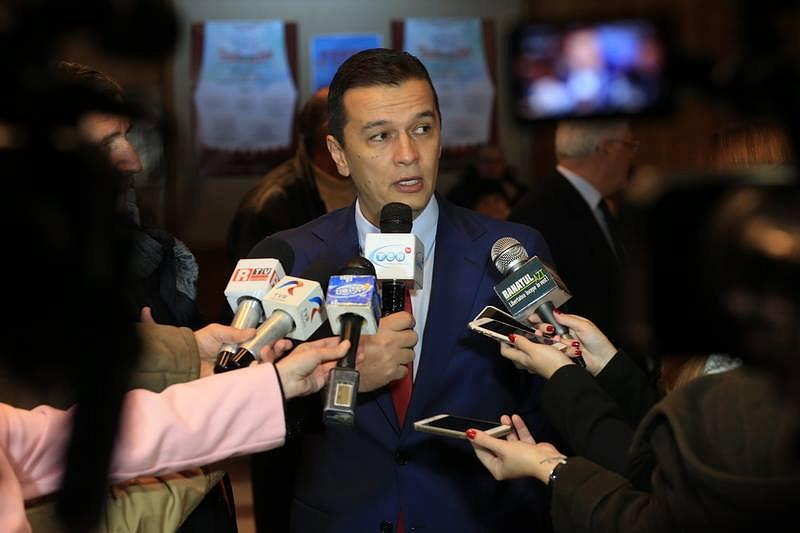 Romania's Social Democratic Party (PSD) proposed former communications minister Sorin Grindeanu for the Prime Minister's seat on Wednesday evening, December 28. This is PSD's second proposal for this position, after President Klaus Iohannis refused to appoint Sevil Shhaideh, the party's first proposal, on Tuesday.
PSD leader Liviu Dragnea made the announcement after the party's Executive Committee meeting on Wednesday afternoon.
Dragnea said that he had received "thousands of messages" asking him to initiate the President's suspension procedure after Iohannis refused to nominate Shhaideh, a Muslim woman of Turkish descent, for Prime Minister, without any explanation. "Indeed, we have a very powerful weapon in the parliamentary majority, because this is the power given by the people. However, I am not irresponsible to use this weapon to cause harm to the country," Dragnea said.
He added that PSD gave up the first proposal to avoid throwing the country in a political crisis. He also said he talked to Sevil Shhaideh, who told him she didn't want to go any further with this, after she and her family were attacked by part of the local media.
"I first thought about going again with Sevil Shhaideh, but she told me that she and her family have received death threats and that she can't continue this war," Liviu Dragnea explained.
Several media outlets in Romania have written in the past week about Shhaideh's husband apparent support for the political regime in Syria and even for views promoted by the Islamic fundamentalist organization Hamas. Former President Traian Basescu also warned Klaus Iohannis to reject Shhaideh not because of her skills and experience but because of her husband. However, no official information has been released on this matter and President Iohannis has further deepened the mystery by not explaining his refusal.
"Our proposal is Sorin Grindeanu. As far as I know, he's not a Hamas agent, but maybe they find out that he's KGB, that he has killed someone… I hope this proposal will be taken seriously," Dragnea said, according to News.ro.
The PSD leader presented Sorin Grindeanu as a colleague who is "loyal to PSD's governing program and the party".
Grindeanu thanked the party's leaders for voting him as PSD's proposal for Prime Minister and said that he would answer to Liviu Dragnea, who is his party's leader and the man who coordinated PSD's governing program.
Dragnea, who couldn't take the Prime Minister's seat himself because of a suspended criminal conviction, and was voted president of the Chamber of Deputies, emphasized that the next Government would answer to the Parliament and that the Parliament would no longer be just an "annex to the Government". He also said that Grindeanu's has the party's mandate to stay at the helm of the Government in the next four years, if he follows the governing program. However, "if fresh blood is needed", the party will not hesitate to make changes in the cabinet, according to Dragnea.
PSD's new proposal for Prime Minister is also supported by their coalition allies, the Alliance of Liberals and Democrats (ALDE), led by former Prime Minister Calin Popescu Tariceanu and former agriculture minister Daniel Constantin.
President Klaus Iohannis is expected to announce in the following days if he accepts this new proposal. Both PSD and ALDE warned that should he refuse their second proposal, they would have no choice but to move forward with the President's suspension.
However, the new cabinet will likely take over in January as there is no time for it to be validated before the end of this week. Thus, several measures that PSD wanted to adopt this year, such as postponing some tax cuts that come into effect on January 1, 2017, won't be taken. There are also slim chances that the new Government will be able to come up with a budget draft for 2017 before January 15, as PSD leader Dragnea wanted.
Normal