Romania's justice minister starts the procedure for revoking general prosecutor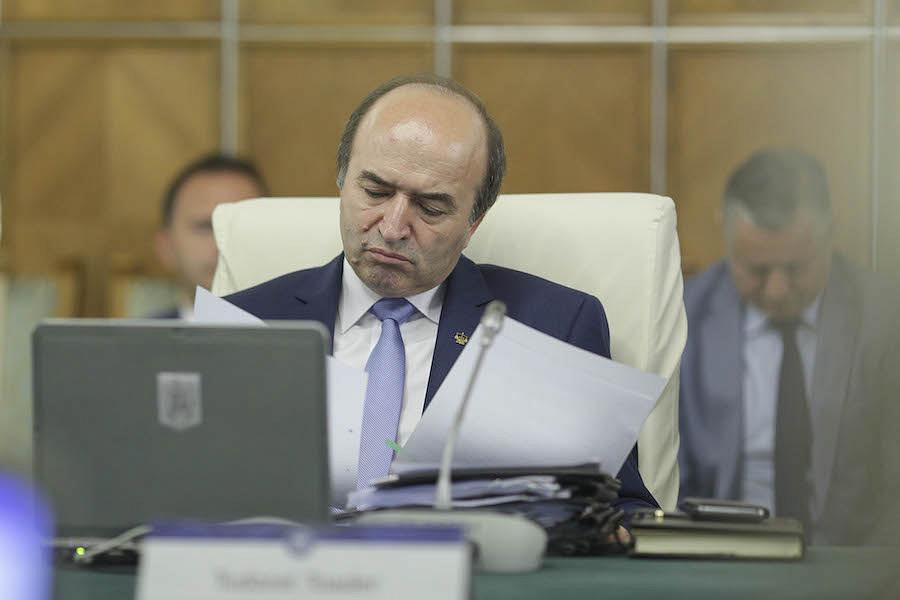 Romania's justice minister Tudorel Toader announced on Wednesday evening, October 24, that he started the procedure for revoking the country's general prosecutor Augustin Lazar.
Toader presented the conclusions of his evaluation report on Augustin Lazar's activity. He said that president Klaus Iohannis appointed Lazar in April 2016 at the proposal of former justice minister Raluca Pruna, although the proposal didn't meet all legal requirements and an evaluation was missing. Toader also said that the file for Lazar's appointment included a resolution signed by Lazar which closed a case involving Iohannis himself, according to Mediafax.
The justice minister's evaluation of the general prosecutor's activity included 20 points but Toader said he could add more reasons why Augustin Lazar should be dismissed.
General prosecutor Augustin Lazar has been one of the main critics of the ruling coalition's justice reform. He criticized the changes to the justice laws and criminal codes. The justice minister said that in doing this, Lazar didn't respect the Constitutional Court's decisions that ruled the respective changes were constitutional.
Toader also accused the general prosecutor of breaking the law when he signed the collaboration protocols with the Romanian Intelligence Service (SRI), thus creating the premises of a "parallel justice, incompatible with rule of law". He also said the general prosecutor hid the truth about these protocols.
A similar procedure initiated by the justice minister at the beginning of this year ended with the dismissal of Romania's chief anticorruption prosecutor Laura Codruta Kovesi. President Klaus Iohannis, who didn't accept Kovesi's dismissal, was forced to sign her revocation after a ruling of Romania's Constitutional Court.
(Photo source: Inquam Photos / Octav Ganea)
Normal