Romania's former interior minister Gabriel Oprea resigns from the Senate after street protests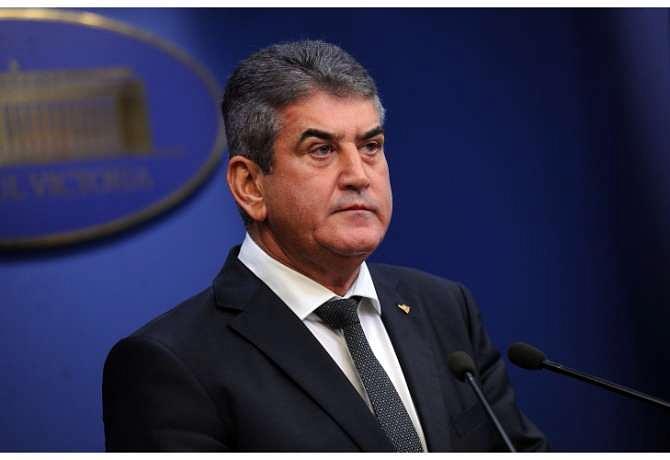 Romania's former interior minister Gabriel Oprea announced on Friday that he would resign from his office as a member of the Senate.
He made this decision after he was criticized for hiding behind his immunity as an MP to dodge prosecution for manslaughter in a case related to young policeman Bogdan Gigina's death in October 2015.
"I am not hiding behind immunity and, just as the Gigina family, I want to discover the truth about this accident," Oprea said.
Oprea's resignation also came after protests organized on Thursday evening in Bucharest and several other big cities in Romania. Some 4,000 people gathered in front of the Parliament Palace criticizing the Senate's decision to shield Gabriel Oprea from prosecution.
Oprea initially said that the vote in the Parliament should be repeated. However, it was not clear if that was possible. President Klaus Iohannis said on Friday that he believed there was no procedure to repeat the vote in the Senate in the case of Gabriel Oprea. However, the solution is his resignation, Iohannis added.
The National Anticorruption Directorate had asked for the Senate's approval to investigate Oprea for manslaughter, in the case of 28-year old policeman Bogdan Gigina who died in October last year while opening the way for the minister's motorcade. Oprea was also charged with abuse of power earlier this year, as the prosecutors found that he used the police escort more times than the President.
It was not the first time when the Parliament protected MPs and didn't allow the prosecutors to carry out their investigations. The same happened for Dan Sova, Varujan Vosganian, and former prime minister Victor Ponta, who were all defended by their fellow MPs against criminal charges.
Romania's Interior Minister breaks silence one week after policeman's death
Normal