Romanian president: Country will change constitution to comply with new EU treaty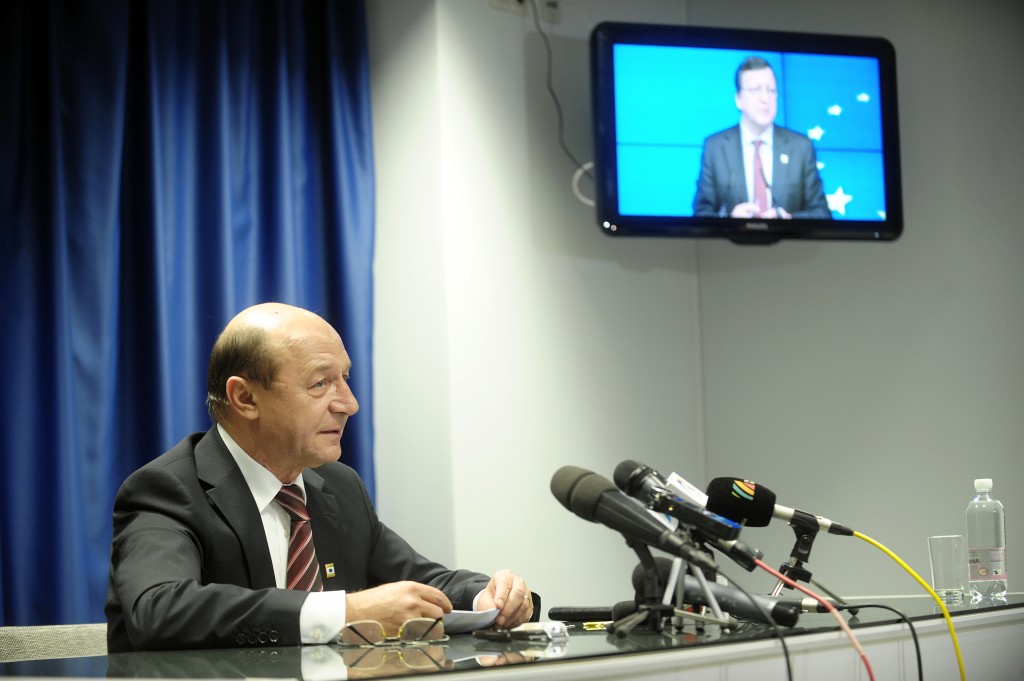 Romania will have to include the features of the new European treaty on stability and deficit control in its Constitution, no later than the end of 2013, said president Traian Basescu (in picture), who took part in the European Council meeting yesterday ( January 30 ) in Brussels.
European leaders met on Monday in Brussels to agree on the terms of a permanent safeguard fund for the eurozone and on tighter fiscal discipline. The UK and the Czech Republic were the only countries out of the 27 that rejected the pact.
The budgetary discipline treaty will be signed from March onwards and enforced once 12 countries sign it. The deficit of countries that join the treaty will have to stay below 0.5 percent of GDP and each country will have to create a correction mechanism that would start automatically in case the deficit exceeds the threshold. Countries will face automatic sanctions when exceeding a deficit of 3 percent of the GDP.
Romania is yet to figure out how to introduce the mandatory 0.5 percent maximum deficit to its Constitution, said Traian Basescu. The country will have until the end of 2013 to work it out, but if 12 countries sign the treaty before then, the process may need to be speeded up if Romania is to stay in line with the rest of Europe. "I don't exclude the possibility of 12 countries signing the treaty before the beginning of 2013. I want to believe that Romania will be one of the 12 countries," Basescu added.
The announcement comes at a time when Romanians continue to protest, in Bucharest and in other cities, over the austerity measures. Protests have been going on for the last two weeks in the country, with many of the protesters asking for Basescu's dismissal.
(photo source: presidency.ro)
Normal