Romanian PM makes new mistake during this year's first govt. meeting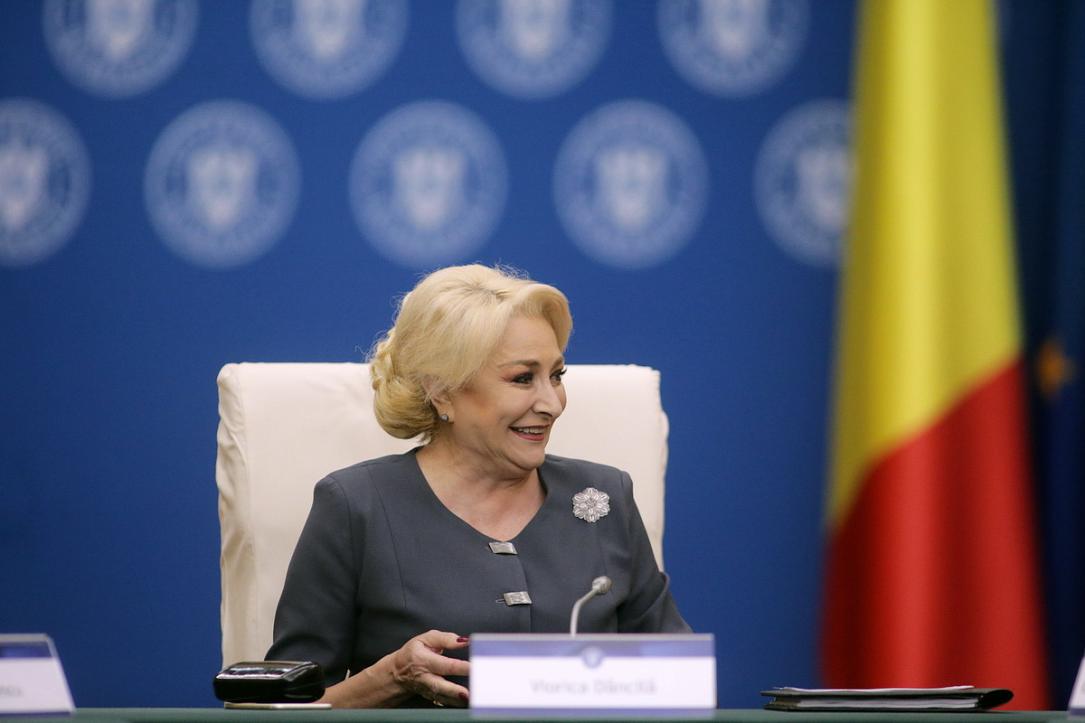 Romanian prime minister Viorica Dancila made a new mistake while presenting the country's economic performance at the beginning of this year's first government meeting.
Talking about exports, Dancila said Romania "devastated" (devastat in Romanian) countries such as France, Germany or Italy in terms of export dynamics, local Hotnews.ro reported. The correct word would have been "surpassed" (devansat in Romanian), and the PM corrected the mistake almost immediately.
Meanwhile, liberal MP Alina Gorghiu shared on her Facebook page a photo of the invitation to the concert organized at the Romanian Athenaeum on January 10 to mark the debut of the Romanian EU Council presidency. The invitation was sent by the government, in the name of the prime minister, and Gorghiu noticed that the deadline for confirmation was wrong: January 8, 2018.
Viorica Dancila was appointed prime minister almost one year ago and since then her grammatical gaffes and protocol mistakes have been making the front page many times. Read more on this topic here: Top gaffes of Romania's prime minister Viorica Dancila
Irina Marica, [email protected]
(photo source: Gov.ro)
Normal