Romania's PM Dancila assures there's enough money for pensions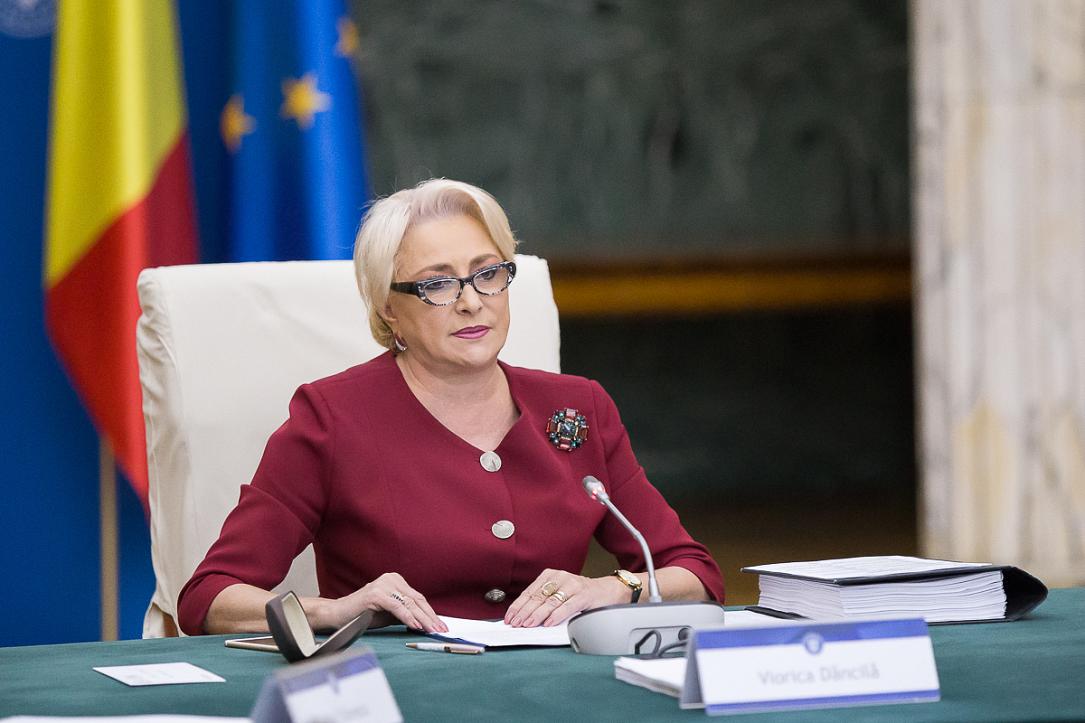 Romania's social security budget will post a surplus of RON 1.7 billion (EUR 360 million) this year, as the Government's decision of re-organizing the payment of employees' contributions to the fund has paid dividends, prime minister Viorica Dancila assured in a press conference on March 12, in which she addressed the Presidency's criticism of the 2019 budget planning.
President Klaus Iohannis said in a statement on March 11 that "the social security budget misses some RON 1.4 billion."
Dancila blamed president Iohannis for his electoral rhetoric on the matter of the budget planning, Hotnews.ro reported. "The president misinforms the Romanians by inventing ridiculous explanations of why he decided to block the adoption of the state budget in 2019. (...) It is an electoral game that he plays at the expense of Romanians," she commented at the beginning of the cabinet meeting on March 12.
(Photo source: Gov.ro)
Normal