Romanian film review – Exploding girl: The World Is Mine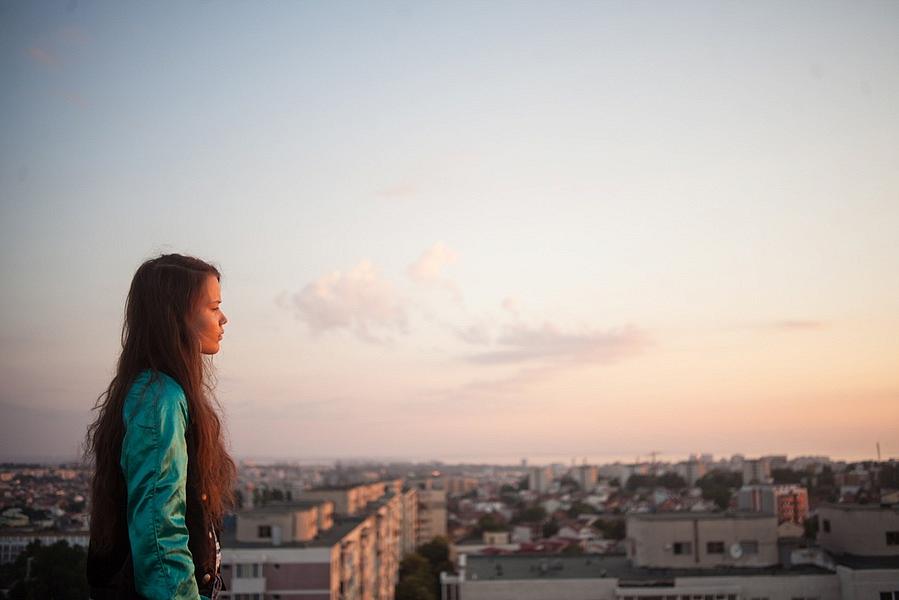 Real, foul-mouthed and uncompromising, The World Is Mine has more energy than all this year's films put together and so much girl power it will make screens explode. The low-budget indie picture has just been released and its young makers are definitely ones to keep an eye on.
The film's heroine is Larisa (played by impressive newcomer Ana-Maria Guran), a 16-year old teenager from an unnamed town by the sea. With an abusive step-father and a lethargic mother, she's left in charge of taking care of her bed-ridden grandmother while juggling the age-typical challenges: friendship, school, boys. When she falls for the school's hunk (sex-oozing and obvious bad boy Florin), Larisa find herself in an open war with Florin's ex Ana, the highschool's queen bee with an influential father, who is not amused by the newly kindled romance and attacks her viciously. Elated by her new-found assurance, Larisa retaliates and risks to burn down all her bridges in the process.
Nicolae Constantin Tănase's feature debut has been marketed as the freshest release of the year and despite its clichéed touches, the adjective is most fitting if one relates to Romanian cinema. Few films have depicted adolescence in such an uncensored, realistic way, and I assume this is the upside of the film's independent production: absolute freedom. It's hard to imagine that Raluca Mănescu's sharp script would have passed through for funding with so much verbal and physical violence, especially when it concerns young girls. At best, all the cursing and swearing would have been cut and what a boring, sanitised movie that would have been.
The flick's freshness is less compelling though if we venture outside of the local context. Tănase has borrowed quite a bit from foreign coming-of-age movies and cannot get enough of obvious metaphors (the image with the heroine being swallowed by a huge wave is eye-popping but like many other devices, more style than narrative necessity). I couldn't shake the feeling that the film is trying too hard, packing all imaginable obstacles into Larisa's struggle: from the abusing parents to the trouble at school, things get worse and worse for the heroine who has to fight all the problems in the book of social teenage dramas. Less would have been more but Tănase and his actresses are so fearless and committed that one can easily forgive the over-reaching and admire the film's raw energy and undeniable force.
So much impressive talent makes Tănase, Mănescu and Guran's future work look terribly exciting. Until then, the (film) world belongs indeed to Lumea e a mea and deservedly so.
[embed width="560"
height="315"]https://www.youtube.com/watch?v=Rt9_JB5Xk4w">
by Ioana Moldovan, columnist, [email protected]
Normal