Romanian women's volleyball team secures spot at 2019 European Championship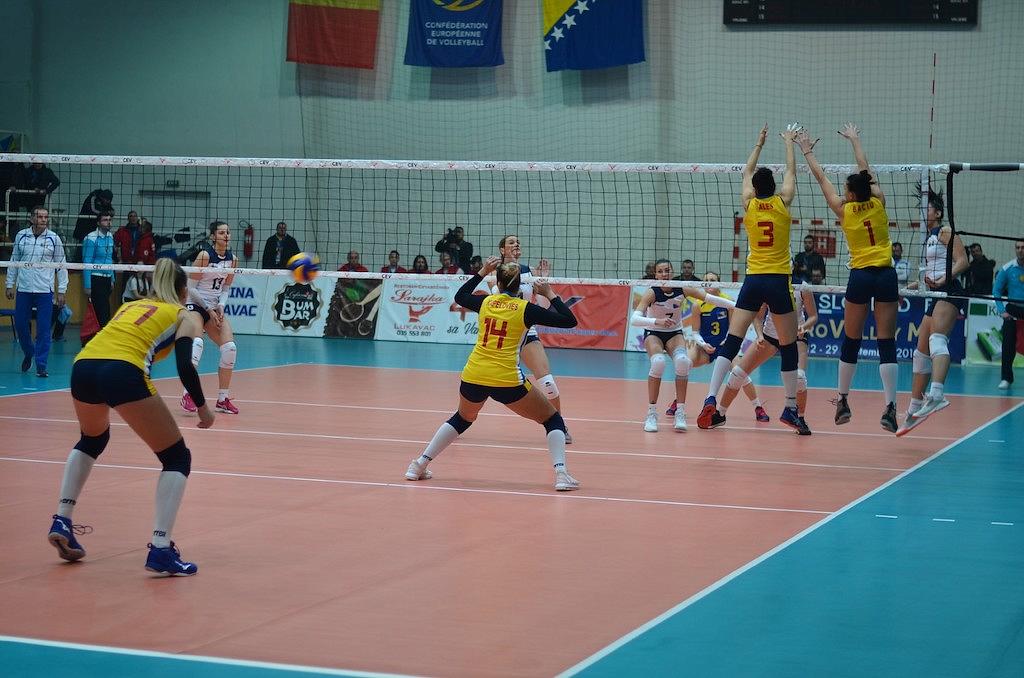 Romania beat Bosnia and Herzegovina 3-2 on January 9 and thus secured a spot at the 2019 Women's European Volleyball Championship.
The sets score was 25-17, 19-25, 21-25, 25-17, 15-9, after 115 minutes of play, local News.ro reported.
Romania ended group F in second place, with 13 points, and thus qualified for the European Championship's finals. A total of 24 teams will compete in the Championship, namely Azerbaijan, Belarus, Belgium, Bulgaria, Croatia, Estonia, Finland, France, Germany, Greece, Hungary, Italy, Poland, Portugal, Romania, Russia, Serbia, Slovakia, Slovenia, Spain, Switzerland, The Netherlands, Turkey, and Ukraine.
The European Championship will take place in four countries this year - Hungary, Poland, Slovakia, Turkey, between August 23 and September 8.
Romanian small-town volleyball team finishes second in CEV Champions League
Irina Marica, [email protected]
(photo source: Cev.eu)
Normal