Romanian small-town volleyball team finishes second in CEV Champions League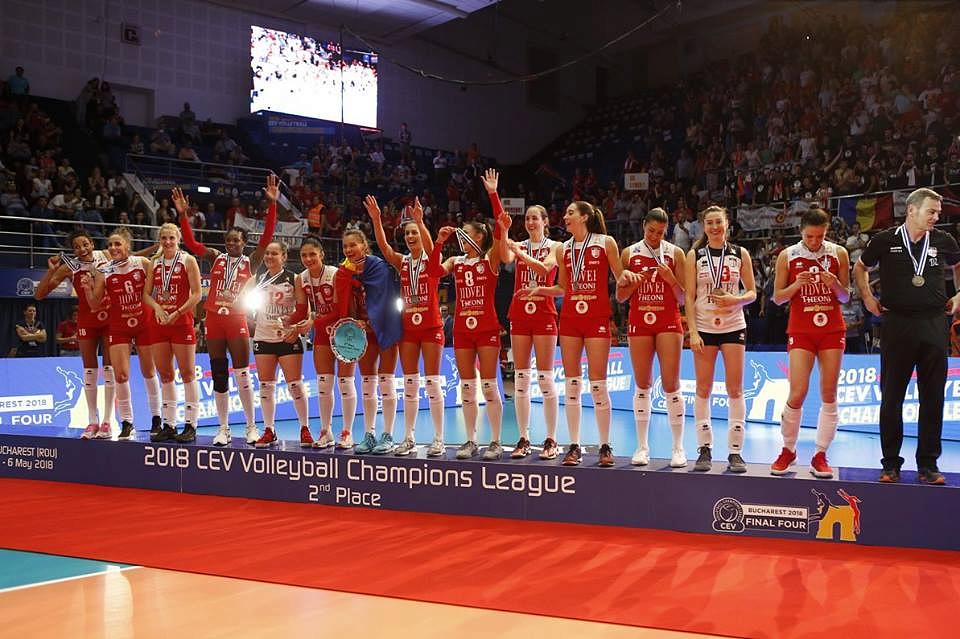 The volleyball team Volei Alba Blaj finished second in the 2018 European Volleyball Confederation (CEV) Champions League.
The Romanian team, carrying the name of the small, 20,000-inhabitant city of Blaj, in central Romania, lost to the 2017 title holder VakifBank Istanbul in the final that took place in Bucharest this past weekend. The Turkish team won 3-0 (25-17, 25-11, 25-17) against the Romanian one.
Alba Blaj, coached by Darko Zakoc, made it into the final after winning against Galatasaray SK Istanbul, 23-25, 25-17, 25-22, 25-22.
The team rooster of Volei Alba Blaj is currently made up from: Ramona Rus, Adina Salaoru, Andreea Cristina Tamas, Mariana Aquino, Tijana Malesevic, Slavina Koleva, Petya Barakova, Melisa Memis, Ana Yilian Cleger Abel, Renata Maggioni, Selime Ilyasoglu, Lena Möllers, Marina Vujovic, Lynda Morales, Nneka Obiamaka Onyejekwe, Jennifer Yanet Alvarez Hernandez, and Aleksandra Crncevic.
Romania's C.S.M Bucuresti win the 2016 CEV Volleyball Challenge Cup
(Photos: Volei Alba Blaj Facebook Page, www.cev.lu)
Normal