Circular economy initiatives in Romania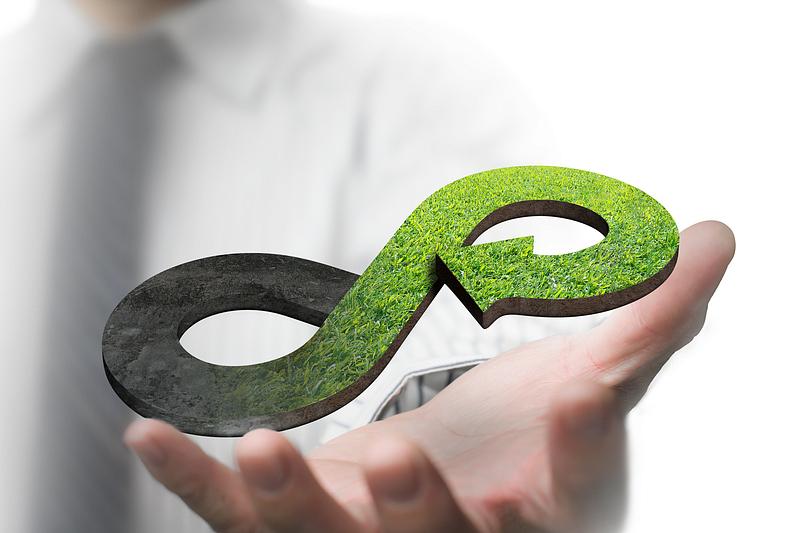 Sharing, reusing, repairing, refurbishing and recycling existing materials and products is the model proposed by the circular economy to reduce waste, extend the life cycle of products or create further value. We outline below some of the circular economy initiatives implemented by startups, NGOs or large companies locally.
In the area of refurbished goods, several startups, and more recently one major telecom player, have focused on the segment of refurbished phones.
Flip.ro, a marketplace of refurbished phones, checks and refurbishes the phones received from sellers and puts them on sale on its platform. The platform offers warranty for the smartphones it sells and introduced an option allowing sellers to get their money faster in exchange for a higher fee for the platform. Thus, sellers don't have to wait for the phone to be sold, which can take about nine days, on average, and get their money in one or two days.
Meanwhile, Romanian startup fenix.eco, which also sold high-end refurbished smartphones, was purchased by Recommerce, a company active in the refurbishment of high-end products, particularly smartphones, this year. Before the Recommerce takeover, fenix.eco had closed a partnership with Auchan to sell refurbished phones in several of the retailer's locations. With the acquisition of Fenix.eco, Recommerce targets revenues of EUR 10 million in Eastern Europe, including Romania, within the next three years. As of July 1, Fenix.eco changed its name to Recommerce Devices & Solutions. Recommerce also partnered with Orange Romania, and the mobile operator now retails refurbished premium smartphones.
A segment dominated locally by many independent brick-and-mortar shops and only several retail chains, second-hand clothing has caught the attention of big retailers.
After launching at the beginning of the year a partnership with local chain of second-hand fashion stores LaMajole, French retailer Auchan reached by the beginning of September a network of ten locations where it retails used clothes. On September 1, it opened its tenth store in its hypermarket in Craiova in a partnership with Monique Investment. The retailer, which offers second-hand garments in addition to its clothing collections, plans to open three more such stores by the end of the year and another 12 next year.
Second-hand retailer Sellpy, which is majority-owned by H&M, announced in May it was expanding into another 20 European countries, including Romania. The second-hand platform launched in Germany in 2020, and expanded to the Netherlands and Austria in February this year. It launched in another 20 countries in Europe through a new website, sellpy.com. "Consumer demand for second-hand has never been so strong and is one of the fastest-growing market segments within the fashion industry," H&M said in a release announcing the expansion.
Furthermore, ThredUp, one of the largest online resale platforms for apparel, shoes, and accessories, announced the acquisition of Remix Global AD, a leading European fashion resale company. With the acquisition, ThredUp is expanding in Europe, including in Romania. The European second-hand market was estimated at USD 21 billion in 2020 and is expected to grow to USD39 billion by 2025, according to a release by ThredUp announcing the acquisition. Founded in 2012, Remix Global operates in nine markets across Central and Eastern Europe, including Romania.
Food waste is another segment attracting a number of startups. Munch, a platform allowing restaurants, bakeries, stores, and hotels to offer unsold products at discounted prices, launched this summer in Cluj-Napoca and Târgu Mureș. The app aims to "promote sustainable consumption and social responsibility through waste food reduction." Users of the app can purchase food packages offering a discount of 40%.
Meanwhile, bonapp.eco, a marketplace connecting restaurants, cafes, and food retailers to consumers who can purchase surplus food at discounted prices, is due to launch in Bucharest.
Among the local NGOs working to address the issue of food waste while doing good is Cluj-Napoca-based O Masa Calda, which in 2018 launched the app ShareFood, allowing restaurants, hypermarkets, or catering firms to donate the food they don't use. A network of food banks present in several localities in the country work on a similar concept, combating food waste and helping underprivileged communities. They collect food products from companies and distribute them to NGOs helping those in need.
A project of Ateliere Fără Frontiere association, Remesh sees outdoor advertising waste (banners and mesh) collected and turned into upcycled bags, wallets, pouches and other promotional accessories. The items are highly customizable, mostly for corporate events. As part of the project, the association employs people from disadvantaged backgrounds who work on creating the products.
Another project of Ateliere Fără Frontiere, educlick, collects used computers and reconditions them in one of the NGO's workshops, again employing people from disadvantaged backgrounds. The computers are then donated to schools, NGOs or institutions working in underprivileged communities for various educational projects.
In its turn, Romanian-born startup R-Create offers a returnable packaging solution to be used in the deliveries of online orders. When ordering from partner stores, clients can choose the option of having their order delivered in returnable packaging. Instead of the classic packaging, the store packs the order in the R-Create packaging, which afterwards returns to the retailer.
The Bucharest City Hall opened this June a center where anyone can donate items from those in vulnerable situations. RE – Centru de Economie Circulară (RE – Circular Economy Center) collects, selects, cleans, and distributes donated clothing items for children and adults, toys, IT&C items, home appliances, and furniture items. The center targets as beneficiaries one-parent families, children left in the care of their grandparents or other relatives, the young in social care, the elderly, people with disabilities, low-income earners, or people in crisis situations. The center, located in Bucharest's District 1 (98 Calea Plevnei), is where donations can be made, and those in need can come and request the items, the City Hall said.
(Photo: Tsung-lin Wu | Dreamstime.com)
simona@romania-insider.com
Normal