Central Romania: The Prince of Wales's House in Viscri reopens to the public with two new exhibitions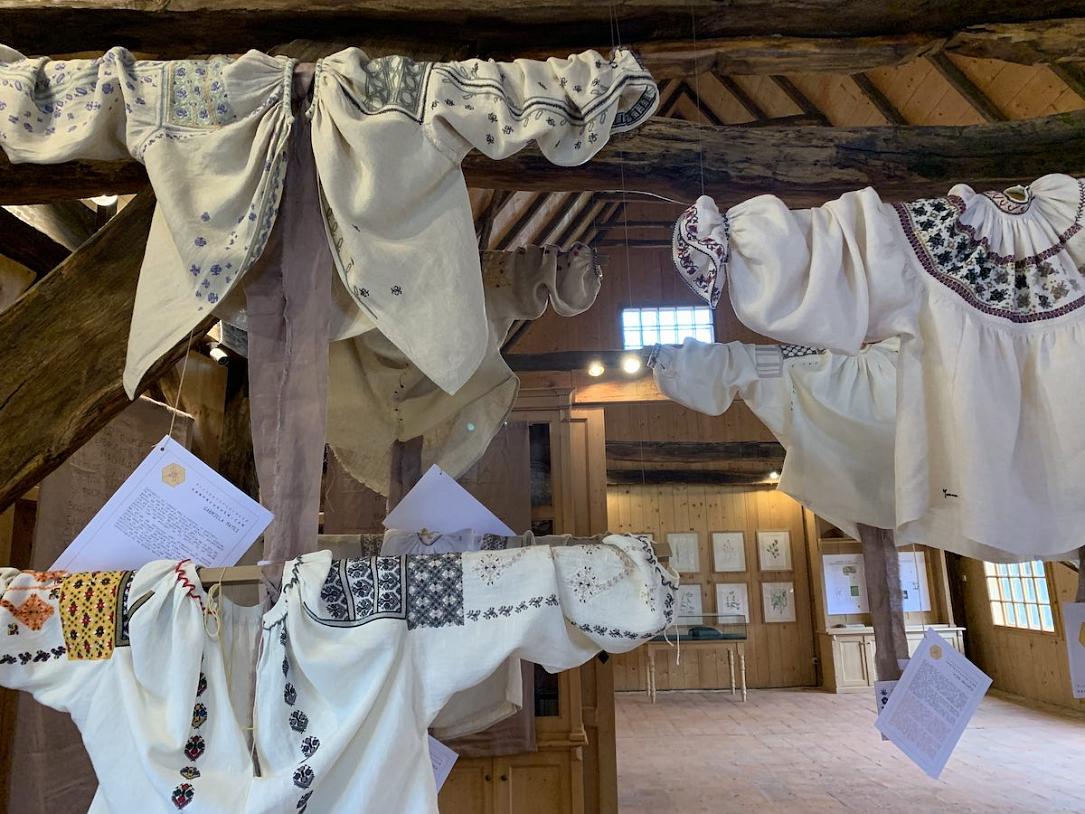 The Prince of Wales's House in Viscri, a small village in the Transylvania region, central Romania, reopened to the public with two new exhibitions, in addition to the permanent show of botanical art and book "The Transylvania Florilegium."
The traditional Saxon property in the village of Viscri, a UNESCO World Heritage Site, hosts two new special exhibitions at the beginning of the 2023 visiting season: the "Sewing for a Cause" exhibition of the Sewn Signs association, which talks about fashion and activism inspired by tradition, and that of ceramic objects "Preservation of Historical Roof Coverings."
"The Prince of Wales's House in Viscri was opened to the public in July 2022, with the aim of making known the passions and involvement of His Majesty King Charles III of the United Kingdom in protecting traditional architecture and crafts, sustainable organic and small-scale farming, as well as grassland and forest biodiversity," said Mihai Grigore, administrator of The Prince of Wales's House in Viscri.
"The new exhibitions lined up for this visiting season are closely related to the values promoted by His Majesty while answering the questions we often receive from visitors: Why did the former Prince of Wales buy a house in Viscri, and what kept him coming back frequently?"
The temporary exhibition "Sewing for a Cause" is a manifesto exhibition by the women of the Sewn Signs community. Each of the 20 shirts on display is the result of an exercise of imagination, presenting the two worlds in contrast: on the one hand, the paradise of biodiversity, on the other hand, the drama and wasteland generated by greed, reckless exploitation of resources, consumerism and fast–fashion, according to the official presentation.
Launched in 2012, Sewn Sings is a project dedicated to educating the general public in the preservation and transmission of traditional textile heritage. It was named winner in the 2022 edition of the European Heritage Awards/ Europa Nova Awards, in the Education, Training and Skills category.
Meanwhile, the "Preservation of Historical Roof Coverings" exhibition presents, with a new vision, the ceramic historical roof covering from both an ethnographic and architectural perspective. Highlights include historical inscribed tiles, ornamental roof vessels, images from a traditional tile factory, and various types of tiles and combs.
In addition, by visiting The Prince of Wales's House in Viscri, tourists can learn about the "Ambulance for Monuments" project launched in 2016 to save hundreds of patrimony buildings in Romania through a network of active patrimony organizations. Since its beginning, the project has been supported by The Prince's Foundation, an organization chaired by His Majesty King Charles III.
In 2022, although it opened midway through the tourist season, The Prince of Wales's House in Viscri received nearly 14,000 visitors.
irina.marica@romania-insider.com
(Photo source: PR)
Normal