Passenger train hits freight train in southern Romania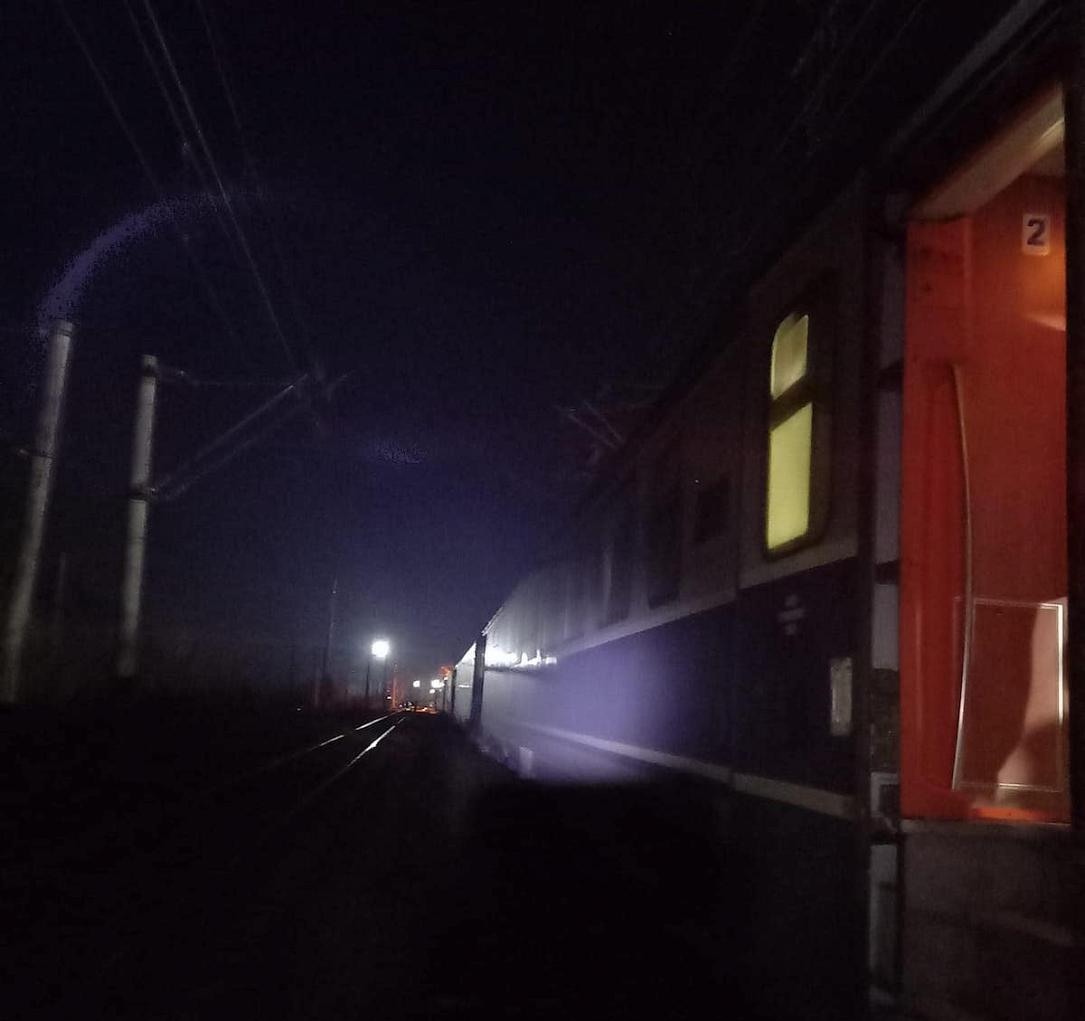 A passenger train rammed into the last wagon of a freight train in the Rosiori Nord station in Rosiorii de Vede, southern Romania, early Monday morning. At least ten people needed medical care, and four of them were transported to the hospital. Moreover, the last three wagons of the freight train, which was reportedly transporting Ford cars, derailed due to the collision.
Initial official reports said the that there was no impact between the two trains, but state railway carrier CFR later confirmed the collision.
According to a statement from CFR SA, preliminary information revealed that the passenger train was supposed to enter the station on another line, but the driver failed to stop at the station entry signal, which was already in the stop position (red color), and rammed into the last wagon of the freight train, which was moving to the station.
Ionuț Săvoiu, secretary of state in the Ministry of Transport, told Digi24 that a "human error" might be the cause of the rail incident.
Meanwhile, Laurențiu Dumitru, director of the Railway Investigation Agency, also confirmed for news station Digi24 that the passenger train overcame the stop signal, caught up with the freight train and hit it, causing the derailment of the last three wagons of the cargo train.
Ford Romania also released a statement on the railway accident, quoted by Hotnews.ro: "We can confirm that a train loaded with Ford vehicles was involved in an incident this morning at Rosiorii de Vede railway station. We are currently waiting for more information. In accordance with our policies, all vehicles in transit are insured. The authorities are currently carrying out the necessary investigations, which we are supporting with our transport provider."
The passenger train was carrying 280 people. The Railway Investigation Agency launched an investigation to establish the exact causes of the incident.
editor@romania-insider.com
(Photo source: Facebook/Departamentul pentru Situatii de Urgenta)
Normal