(P) A day in the life of an Oracle Services Renewals Sales Rep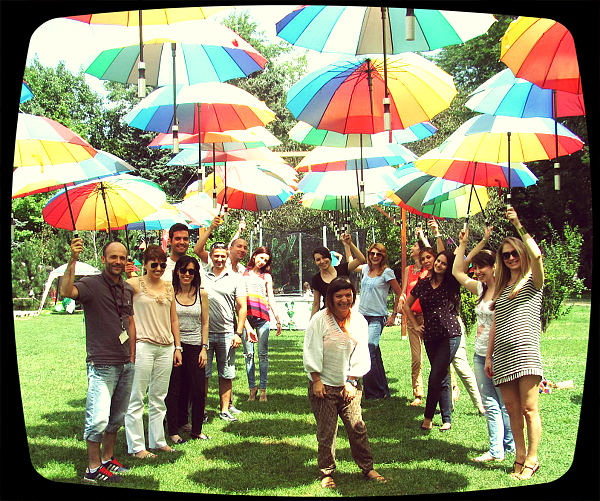 The Services Renewals Center is one of the most colorful and dynamic teams in Oracle Romania. It's a community full of different and friendly people, who speak 24 foreign languages, who have various cultural backgrounds, but who share the passion for doing their job.
So, what does a Renewals Services Sales Rep do? His goal is to make sure Oracle customers extend the support contract which involves customer service and sales skills. He is responsible for addressing customers' questions and queries and for helping them to make the best decision. He communicates with other teams from Oracle with the goal of delivering the best answers and the best solutions to the customers.
We asked Mirela, Services Renewals Rep covering the Italian market, to tell us what a typical day looks like for her and here is what she said: "Every day at Oracle requires a different approach of the job responsibilities and even though some activities are very similar, working with different customers makes my job full of variety. My day usually starts with checking my emails and contacting the clients that have urgent matters. From this moment on, the tasks may vary, but my focus is on providing a quality relationship both in my service to customers, but also in what concerns my team members. "
As a Sales Rep for the Services Renewals team, your activities combine both sales and customer services tasks. On one hand, you proactively contact the customer with the intention of renewing the support contract, but on the other hand you are an advisor and his 'go to person' for questions and queries. Elena, one of the Services Renewals Reps who cover the US market shared her thoughts about what makes this job exciting for her: "I would have to say that the most exciting thing is building up rapport with the customer.  Getting to know each person you get in touch with, and establishing a bridge of communication makes you feel like you work for a company that actually cares about people, not just numbers.  Each of us has their own portfolio, making this a lot easier."
We are looking for people who like challenges and who speak a European foreign language, such as German, Polish, Swedish, Danish, Slovak etc. If you have a passion for sales and an interest in IT this is the place to be! Still wondering why you should join? The feeling of being part of something, being part of a team is the number one reason why Oracle Renewals Reps enjoy their work. You are surrounded by young, enthusiastic and optimistic people who help you overcome any difficult situations. They make bringing revenue something exciting and make you want to go the extra mile for it.
Send your CV to [email protected] and follow us on Oracle Romania Facebook page
(p) - this article is an advertorial
Normal