Miko Castle in central Romania to be renovated with Resilience funds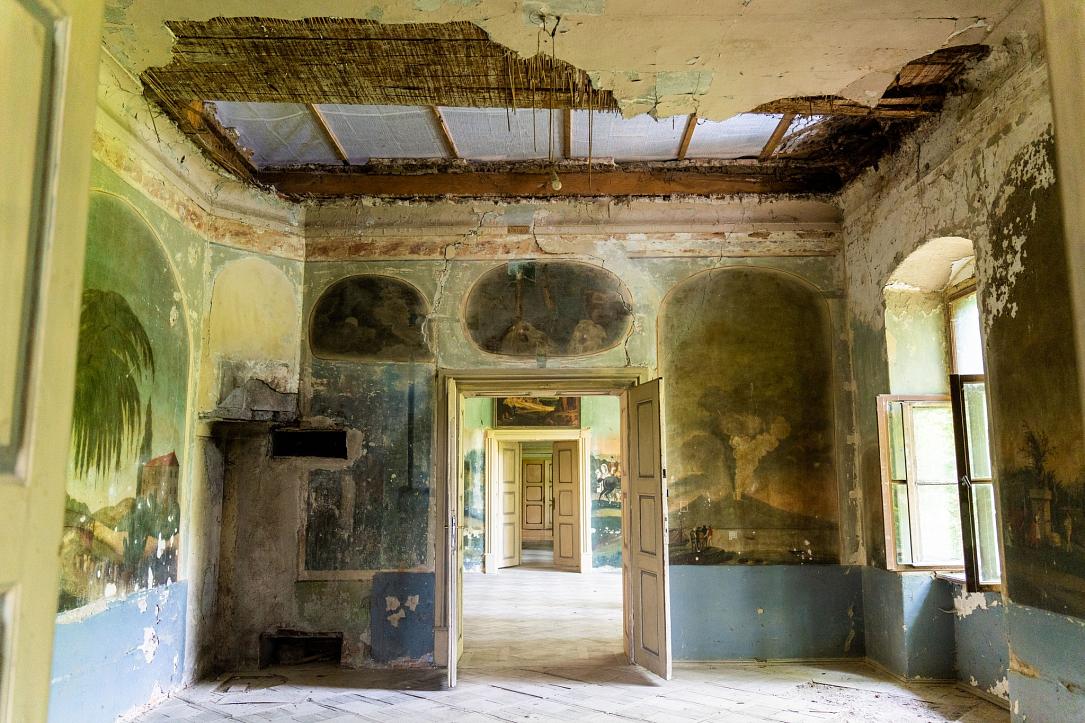 The Miko Castle in Covasna County, central Romania, will be renovated with funds from the National Recovery and Resilience Plan (PNRR) and turned into a museum.
The castle dates back to the third decade of the 19th century and was built by Count Miklós Mikó in the "Empire" style. It has a unique character throughout Transylvania, with the paintings on its interior walls depicting landscapes of Western European cities from the Napoleonic period.
Currently, the Mikó Castle is in an advanced state of decay, requiring conservation works followed by restoration and enhancement, both as a historical monument and from a tourism perspective, according to the Covasna County Council.
As a result, the county administration began the process of taking over the Miko Castle from its owner, the descendants of count Miko Miklos, according to Radio Targu Mures cited by Economedia.ro. In 2014, the castle and its outbuildings were purchased by the Covasna County Council and the Bodoc City Hall, but the rehabilitation was delayed until PNRR funds were made available.
Local authorities now plan to renovate the castle with Resilience funds.
"The maximum value of non-repayable funding is RON 8.3 million, and the difference up to RON 13 million is [our] own contribution. The contract was signed last week with the winning company, which will start the works in 2-3 weeks. According to the PNRR contract, these works must be completed no later than the end of 2026. The castle, after the rehabilitation is completed, will become a Szekler equestrian museum," said Henning Laszlo, vice president of Covasna County Council.
Local authorities hope to access new European funds for the rehabilitation of the other properties acquired together with the castle itself, namely the English Garden, other buildings, and the fence surrounding the 9 hectares of the property.
(Photo source: Consiliul Judetean Covasna on Facebook)
Normal