Marble Hall in Romania's Huniade Castle to open after 15 years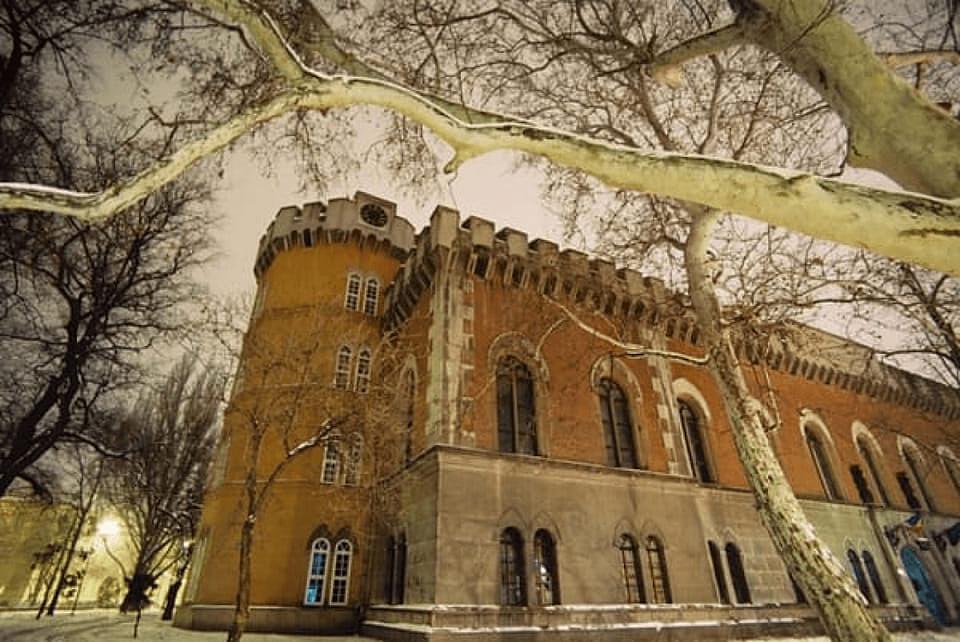 A part of Huniade Castle will reopen to the public next week, after more than 15 years since the castle, the oldest historical monument in Timișoara, was completely closed for rehabilitation.
The public will have access only to the building's Marble Hall, which will host an exhibition as part of the Art Encounters Biennial, according to Alin Nica, president of Timiș County Council. "It will be one of the events through which we will reopen the Marble Hall and reopen Huniade Castle to visitors. The northwest area is consolidated, and this allows us to proceed with the renovation of this wing of the castle, while the Marble Hall requires minimal interventions to serve as an exhibition space for the exhibitions included in the European Capital of Culture program. The rest of the building will be restricted and [visitors will be] directed towards the area open to the public," Nica said, cited by Radio Timisoara.
"Perhaps on the county's anniversary, July 28, we will host another event there. We need to consult with the Commission for the Approval of Historical Monuments regarding the works of intervention to see if we can convince them to approve the covering. It will be rearranged so that we can hold performances or small exhibitions," Nica added.
In order to be fully reopened to the public, the Huniade Castle building needs still complete rehabilitation works. County authorities say that EUR 40 mln is needed for all the works. Part of the funding has already been obtained through the National Recovery and Resilience Plan (PNRR), and additional financing has been accessed for seismic consolidation. Timiș County Council hopes to attract funds from other sources as well.
(Photo source: Alin Nica on FB)
Normal