Romanian association starts new edition of personal & professional development program for women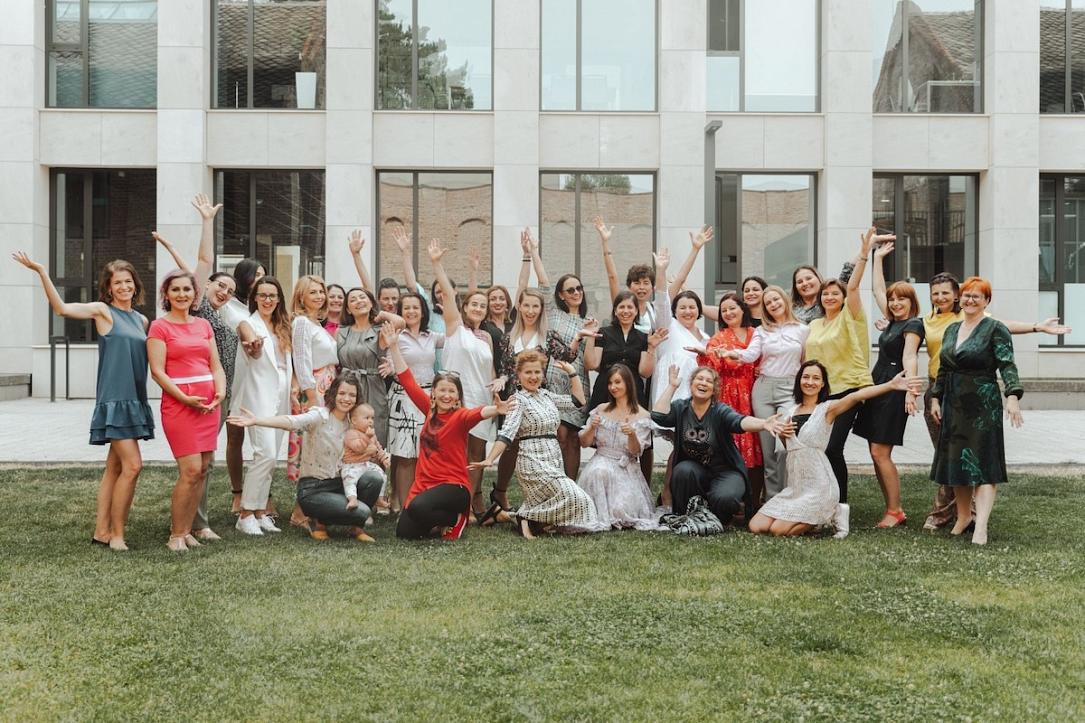 Mamprenoare Association, the largest community of mom entrepreneurs in Romania, launched on March 8 (Women's Day) the second edition of #BusinessSkills4Women, a program designed for the personal and professional development of women in Romania and the diaspora.
Fifty spots in the program have been allocated to women diagnosed with cancer and their girls over the age of 16, according to the press release. The idea came from one of the trainers, Gabriela Țichelea, a survivor of stage III cancer.
"You can't make short-term plans when the treatment is long-term. But you need to make a plan. Whether it's about your personal or professional life, it will help you be stronger, look to the future, and not complain or be pitied. Because you don't need pity, you need trust and appreciation. […] This is what I 'received' in the Mamprenoare community," said Gabriela Țichelea, coach and former performance athlete.
#BusinessSkills4Women supports all women facing a difficult time, but also those who simply want to develop professionally: employed, unemployed, entrepreneurs, and students over 16 years old. Together with Gabriela, the other program facilitators are also educational entrepreneurs: Oana Pocan, Diana Meteșan, and Alina Bota.
The second edition of the #BusinessSkills4Women program takes place in two sessions, one in spring (April-May-June) and one in autumn (September-October-November), followed by a graduation and awards gala in December. It comprises four modules, namely Discover, Organize, Monetize and SpeakUP, and the meetings are held online, two hours per week.
The cost of the program is RON 480/person in the form of a donation to the association, and part of the funds will be used for the 50 scholarships intended for women with oncological conditions.
Registrations for the spring session are open until March 30, and those interested can sign up here.
irina.marica@romania-insider.com
(Photo source: PR)
Normal