Italian Red Cross opens humanitarian center for Ukraine in Suceava, northern Romania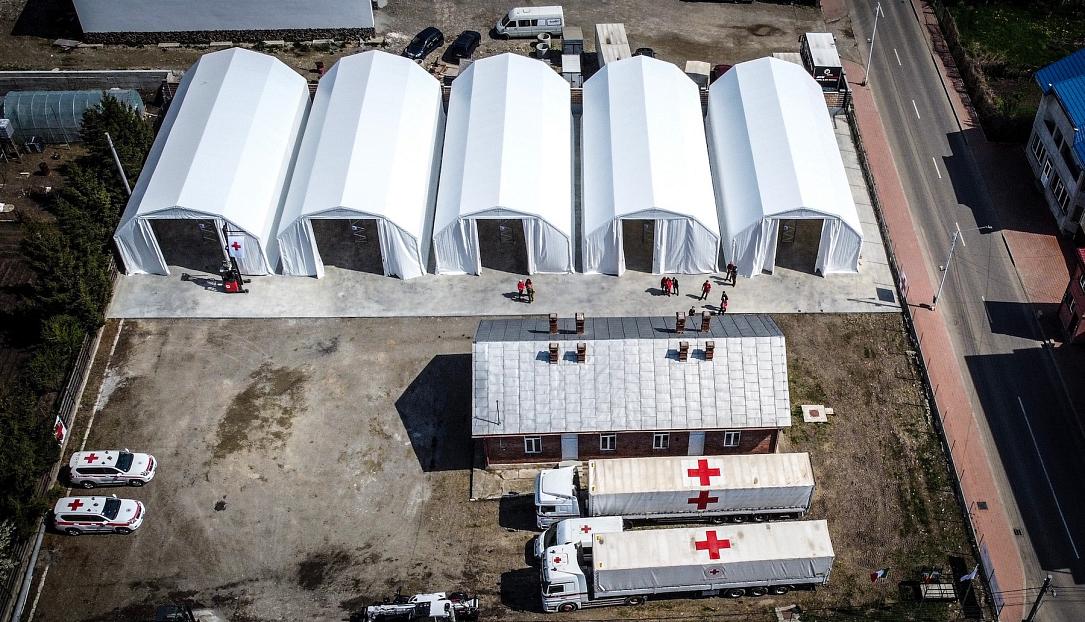 The Romanian and Italian branches of the Red Cross recently opened a humanitarian center in Suceava that will facilitate sending aid to Ukraine.
The operational base was built in Suceava county, near the Burdujeni train station, by the Italian Red Cross with the financial support of the Monaco Red Cross. Once the war ends, the center will be donated to the Romanian branch of the organization.
The base, which will be used for sending humanitarian transports directly to Ukraine, consists of 5 tents with a storage space of 1,000 square meters. It allows for the storage of 700 pallets with humanitarian materials weighing over 500 tons.
Thanks to the new facility, the Red Cross and Red Crescent societies will be able to organize shipments to Ukraine with greater ease. The Romanian and Italian Red Cross branches have been helping the Ukrainian people since the beginning of the war.
So far, "the Romanian Red Cross has sent 69 trucks with 1,725 ​​tons of humanitarian materials to the Chernivtsi (Cernăuți), Uzhhorod, and Odesa regions," according to a press release issued by the organization. The aid covered the immediate needs of about 170,000 people. More aid from Italy, Turkey, Greece, Bulgaria, Georgia, China, and Denmark also reached Ukraine through Romania.
Suceava, the county on Romania's northern border, saw the greatest influx of refugees coming from Ukraine through its Siret border crossing. It is also host to a European logistical center for stockpiling and distribution of humanitarian assistance organized by the Romanian government with the support of the European Commission.
by Radu Dumitrescu, journalist
radu@romania-insider.com
(Photo source: Crucea Rosie Romana Facebook page)
Normal