Romanian president praises private sector for community involvement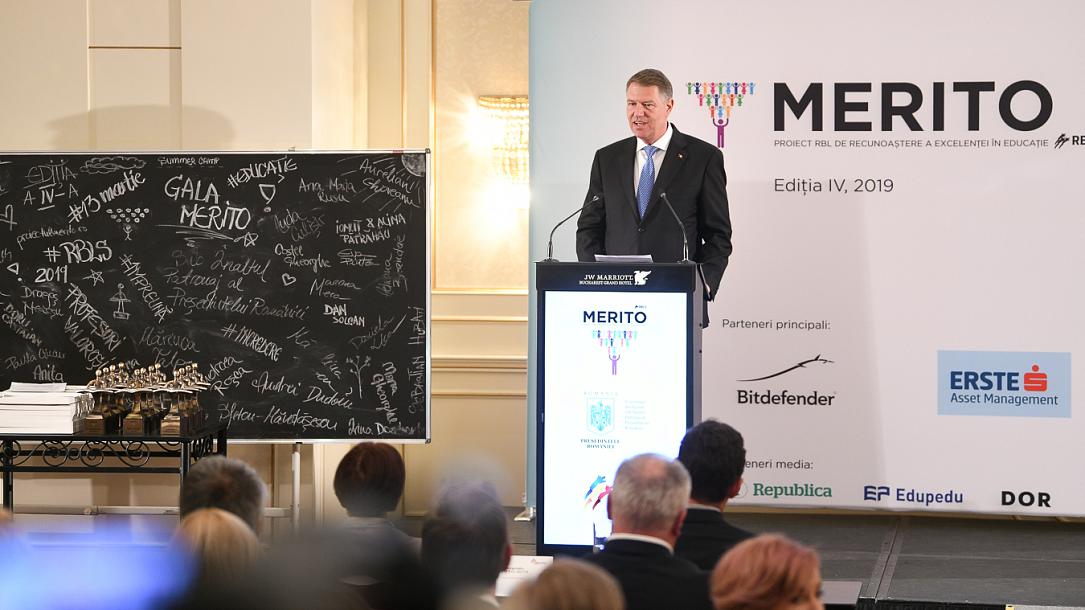 The private sector deserves appreciation for its commitment to be increasingly present in the life of the community, president Klaus Iohannis said.
"The private sector, that so many politicians with communist, authoritarian reflexes smear, deserves appreciation for the commitment to be increasingly present in community life and meet needs that the current government simply ignores," Iohannis said.
He made the statement at the opening of the Merito gala, a Romanian Business Leaders project that spotlights outstanding teachers.
Iohannis, who was a physics teacher before going into politics, said he knows from experience that the success of tomorrow's adults depends on the interaction between the students and the teacher.
"The ability to inspire, to encourage a young person to develop their abilities and become an achiever represents the essence of this profession, to which, I confess, I still have a strong attachment, and which is very important to the future of our society," he said.
The president argued that, in any discussion about improving the educational process, teachers need to be seen as a key partner and not as a passive actor, receiving decisions from the central level.
He also spoke of the involvement of the private sector in education.
"It is important that the state does not put barriers to the business sector when it wants to get involved in education. Investments should be encouraged and not only as sponsorship for endowments but also as part of more systemic interventions," he said.
The president also referred to the project Educated Romania (România educată), which he started, and about how education plays into the country's current challenges.
"Many of these challenges, which end up questioning even the country's European track record, stem also from the neglect of the Romanian education for decades. Thirty years since the revolution and after a century of national unity, Romanians want the rule of law and a developed economy. Both are actually built on civic activism, critical thinking and an entrepreneurial spirit based on access to information and interpreting it correctly. Through the project Educated Romania I wanted to draw the entire society into the widest debate on the topic of education. And I hope that you, as change agents in education, will be an active and involved party in this debate," Iohannis said.
(Photo: presidency.ro)
Normal