IKEA opens first store in western Romania after EUR 60 mln investment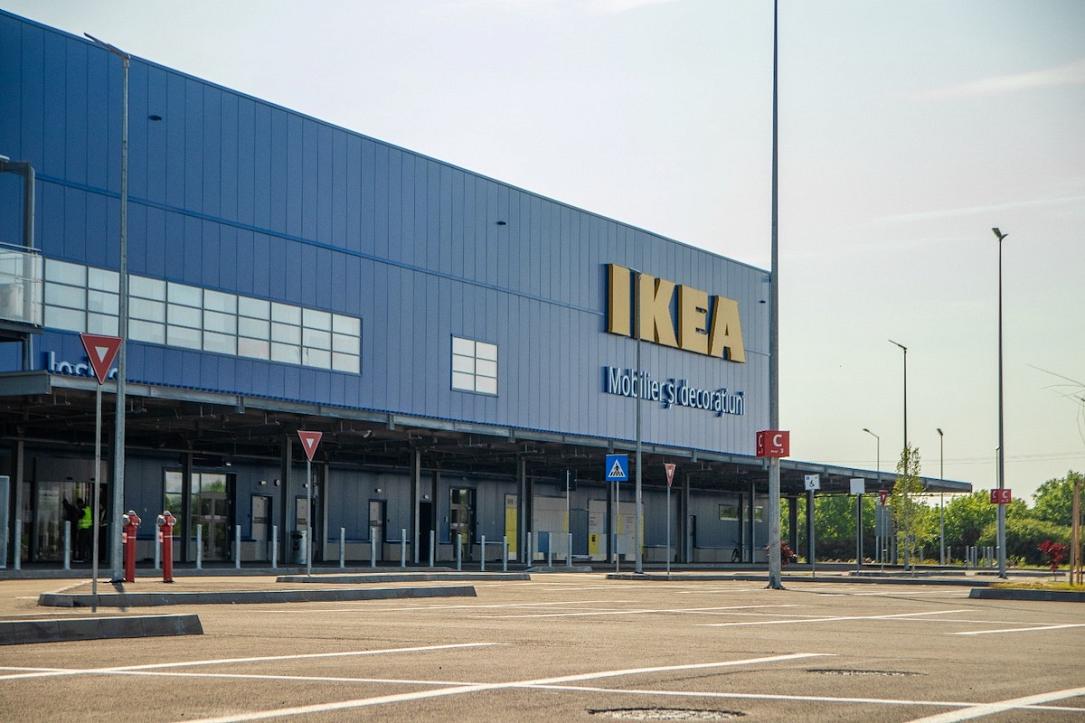 Swedish furniture and home accessories retailer IKEA officially opened its first store in western Romania on Thursday, June 8, after an investment of EUR 60 million. The company said the new IKEA Timișoara unit covers 26,000 sqm and is "the most sustainable IKEA store in South-East Europe."
Located in Dumbrăvița, close to Timișoara, the new store is the third IKEA location in Romania and the first outside Bucharest.
"IKEA has been present in the Romanian market for 16 years, and we are thrilled that today we have the opportunity to take this important step - the opening of the first store in the western region of the country. The total value of the investment is EUR 60 million, which allowed us to create the most sustainable IKEA store in South-East Europe and bring 300 employment opportunities to the region," said Nicoletta Muscinelli, Market Manager, IKEA Timișoara.
The parking lot of the new IKEA Timișoara store has a capacity of 754 spaces. It is also equipped with 12 charging stations for electric vehicles and an infrastructure created for future expansion, supporting up to 150 charging stations.
The building uses renewable energy, with 1,750 photovoltaic panels installed on the roof and a geothermal plant for energy consumption.
Moreover, IKEA Timișoara is the first IKEA store with a 1,600 sqm biodiversity garden that is home to plants and insects specific to the region, the company said.
The Swedish retailer has two other stores in Romania, both in Bucharest. The first one opened in Baneasa, in northern Bucharest, in 2007. The second one, in the city's Theodor Pallady area, became operational in 2019.
irina.marica@romania-insider.com
(Photo source: IKEA Romania)
Normal