Hungry bears leave the forests to look for food in Romanian towns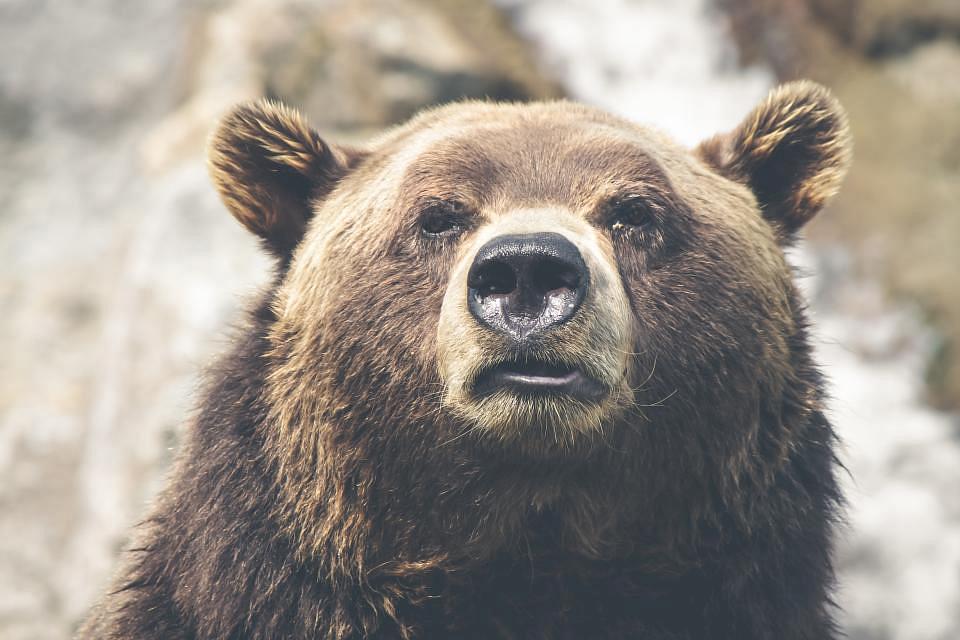 The number of cases of brown bears looking for food in Romanian towns has increased significantly in the last days.
However, the bears are not the only wild animals trying to get more food in this period, as some wild boars were also observed in downtown Sinaia, one of the most popular mountain resorts in Romania.
On Tuesday night, November 7, a total of 11 bears were seen walking on the streets of Busteni mountain resort, in Prahova Valley. The people called the gendarmes to intervene and chase away the bears three times in one evening. The first time, a bear was spotted on DN1 national road. Then, a bear with two cubs was seen walking in the Cezar Petrescu neighborhood. Soon after that, seven bears were spotted in the same area.
A similar event occurred in Busteni on Monday evening, when two bears with cubs were spotted looking for food on the town's streets. The gendarmes drove the animals away using the light and acoustic signals of their cars.
On Tuesday, another bear with three cubs was seen looking for food near the Carrefour hypermarket located on Calea Bucuresti road in Brasov mountain resort. The gendarmes were called to the area to chase away the animals, but the bears went back into the forest by the time they got there.
Last Saturday night, a hungry bear broke the door and a window of the Postavaru mountain cabin in Brasov county, and entered the building, trying to find some food. The animal returned to Postavarul on Monday evening, being chased away by the employees.
Meanwhile, the residents of Sinaia mountain resort, a city that is also used with bears roaming the forests nearby and sometimes the streets, saw ten wild boars in the center of the city on Wednesday morning, November 8. The animals were spotted in front of the City Hall, which is a busy area during the day. Fortunately, no one got hurt as there were only a few people in the area so early in the morning. The gendarmes drove the animals back into the forest.
Sinaia mayor Vlad Oprea told local News.ro that dozens of wild animals were taken back to the woods in the recent days, but the solution is not effective as long as food is not provided to these animals.
"We have to find other solutions to feed them, so they remain in their natural environment," said the mayor.
The authorities recommend people not to get close to these animals in such cases, as they can become aggressive. Citizens are advised to call the emergency number 112 in these cases.
BBC video shows hungry bears looking for food in Romanian town
Environment minister wants to know how many bears roam Romania's forests
Irina Marica, irina.marica@romania-insider.com
Normal