Grivita 53: Works kick off at first independent theatre built in Romania in decades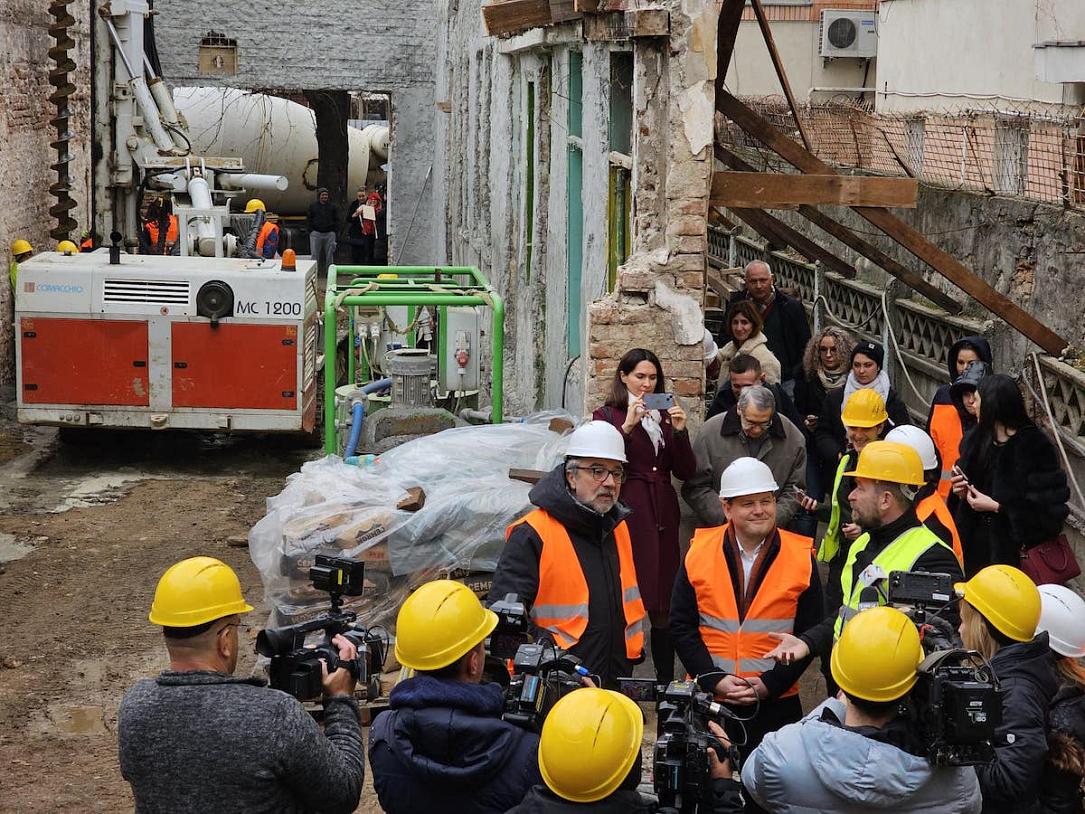 The construction of Grivita 53, the first independent theatre built from scratch in Romania in almost 80 years, kicked off on Wednesday, March 1. Initiated by theatre director Chris Simion-Mercurian, the project was backed by the founders, donations, sponsorships, and EEA grants.
According to culture minister Lucian Romascanu, the new theatre in Bucharest will open its doors to the public next year.
"Grivita 53, the first private theatre built from scratch in almost 80 years, is under construction and will welcome its audience in 2024. Chris Simion-Mercurian and Tiberiu Mercurian managed the impossible and, after 6 years of fighting with inertia, with all kinds of obstacles, with the bureaucracy, they managed to raise the amount needed for the project," Romascanu said.
He also noted that the Ministry of Culture supported the project with EUR 1.9 million from Norwegian funds.
Chris Simion-Mercurian took the first step in 2016 when she bought the land at 53 Calea Grivitei to build this theatre.
"In 2016, we bought this land, and in 2017 we started the fundraising campaign. Also in 2017, the project won an award at an international sustainable architecture competition in France, after which in 2019 we applied for Norwegian funds, and in 2021 we won the grant of approximately EUR 2 million," she told Euronews Romania.
Those interested can still back the project with donations or sponsorships, especially as the increase in prices also pushed up the cost of the project. They can do so by buying one or more bricks as part of the fundraising campaign.
"So far, we have 11,000 benefactors, we're still waiting because there's still a need for help, we still need sold bricks, founder bricks, to complete the project, but here we are today at a very important moment that we've been dreaming of for a very long time," Chris Simion-Mercurian said.
Further details about the project are available here.
irina.marica@romania-insider.com
(Photo source: Facebook/Lucian N. Romascanu)
Normal