Formerly derelict historic Gabroveni Inn in Bucharest's Old Town becomes cultural center this summer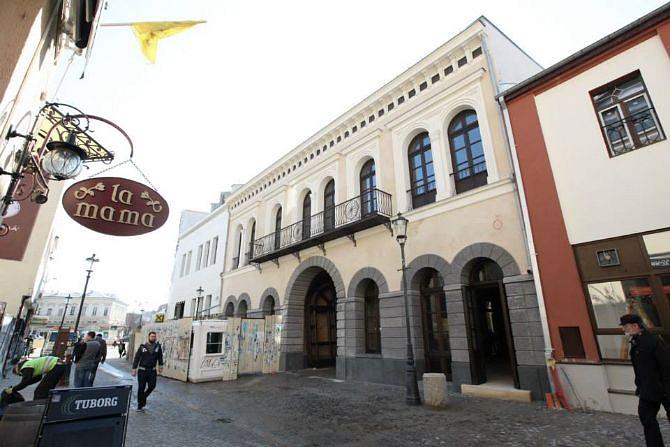 After investments of EUR 8 million, the former Gabroveni Inn in Bucharest's Old Town should welcome crowds interested in culture starting this summer.
Through an investment by the Bucharest Municipality, the derelict inn was revamped and expanded. Workers are now applying the finishing touches.
Initially due to be ready in December 2013, the building, located between the Lipscani and Gabroveni streets, will host a municipal cultural institute, shops at the ground floor, and a coffee shop in its basement. A 200-seat hall for events and shows should also be ready by the end of the year. The new cultural center will feature multi- functional rooms for various cultural events.
Work on the old part of the inn should end in April, and it will take five more months for work to end on the new part, which was added to the existing structure. Revamping the old site was financed via Norwegian grants.
The Gabroveni Inn, a historic monument, was derelict and close to collapsing until February 2012, when the City Hall started to revamp it. The contract for the architectural concept went to Meta Concept Design, which was paid some EUR 125,000 for design work.
The actual construction and renovation work was carried out by Aedificia Carpati, part of a EUR 5 million contract.
The inn is believed to have erected sometime around early- 19th century, but the exact construction date is unknown. The building is believed to have been commissioned by Tudor Hagi Tudorache, one of the most renowned traders at the time in Bucharest. The building was both an inn, accommodating travelers, and a shopping area.
editor@romania-insider.com
Normal