Foreign top managers in Romania: expats who lead thousands of employees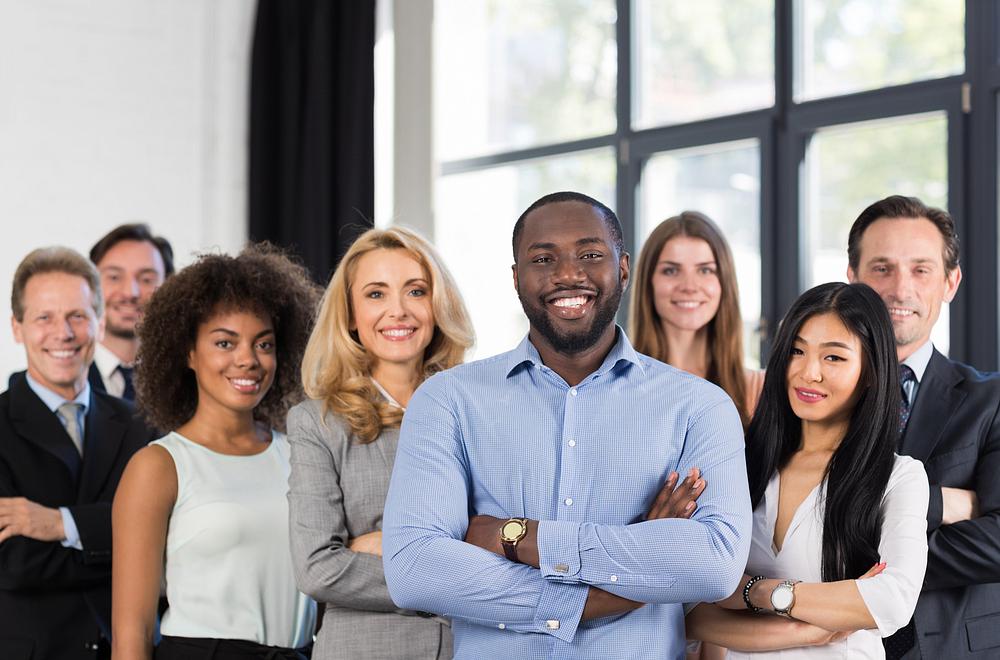 With a booming economy after the global economic crisis and with hiring and professional development opportunities for foreigners, Romania is one of the countries in the region with an important expat community. And polls show that they like to live and work here. Here are some of the expats in charge of large companies with activities in Romania. 
There is a famous joke in the expat community in Romania: there are two sad days in their professional life - the first is when they learn they are coming to Romania and the second is when they have to leave. Although Romania is often perceived as one of the poorest countries in the EU, without infrastructure, low wages and low living standards, expats coming to work here admit that there is a difference from expectations, but in a good sense.
Studies conducted in the expat community confirm that foreigners find Romania, and Bucharest, where most of them work, a cheap place where you can easily build a career (Mercer study). It is even a country where people are happier every year, according to the World Happiness Report. As a result, foreigners like to settle and work at least for a while in Romania.
Looking at the largest companies in Romania, most of them are run by foreigners. The multinational companies which entered Romania years ago came with foreign management and kept it as they developed and diversified their business on the local market.
The most notable exception was, until this year, OMV Petrom, which had a Romanian CEO since the state-run company was bought by Austrian group OMV. Mariana Gheorghe, one of the most powerful women in the local business, who has led the biggest company in Romania for 12 years, was replaced in May by Scottish Christina Verchere.
Christina Verchere left Jakarta, where she was the Regional President of the Asia Pacific region for the British oil group BP, to come to Bucharest and take the helm of Romania's largest oil and gas group. She has been working for the BP group for over 20 years, holding numerous leadership positions in the UK, the US as well as in Canada.
Automobile Dacia, the second largest company in Romania, also changed its management this year. Frenchman Antoine Doucerain, who has been working for Renault in the last 25 years, took over the car manufacturer's management from Greek Yves Caracatzanis. Doucerain began his career at Renault in France, then went to Brazil to coordinate a new Nissan plant, and returned to France in 2015 as Industrial Manager for 8 Renault plants. Since Renault took over Dacia Automobile in 1999, the group preferred to bring only expats to run the company.
Expats also seem to be in charge in the banking sector. Perhaps the best well-known and the long-lasting foreign banker in Romania is Dutchman Steven van Groningen, CEO of Raiffeisen Bank since 2002. Involved in the banking field, as well as in sports or civic activities, Groningen's ties with Romania began in 1985 when he married former Romanian Olympic champion Valeria Racila. He often says that even though he was born in the Netherlands, he spent half of his life in Romania. He speaks Romanian, is passionate about sports and says that, for him, Romania is home.
Although most of Banca Transilvania's shareholders are Romanian, the second largest bank on the local market is also run by an expat. Omer Tetik, a Turkish banker from Germany, who also hols Romanian citizenship, took BT's leadership in 2013, after three years at the local office of Credit Europe. BRD-SocGen is also run by an expat, the Frenchman François Bloch, who has been in charge since 2016.
The largest bank in Romania - BCR, owned by Austrian Erste Group, has a Romanian CEO, Sergiu Manea, who took over in 2015 from the Frenchman Tomas Spurny.
The telecom giants Vodafone, Orange and Telekom are also among the multinationals who preferred to bring expats to Bucharest. Murielle Lorilloux, with a career of nearly 20 years in IT and telecom companies, was appointed CEO of Vodafone Romania last year, replacing Ravinder Takkar. Orange Romania, on the other hand, brought Orange Moldova CEO, Liudmila Climoc, to lead the Romanian subsidiary, replacing Jean-Francois Fallacher. Meanwhile, the Germans from Deutsche Telekom brought Slovak - Miroslav Majoroš - to manage Telekom Romania.
The retail giants, who have grown strongly on the Romanian market in recent years, are also managed by expats. At the head of the operations in Romania, Kaufland brought Marco Hössl, while Metro Cash & Carry's business in Romania is led by Ronald Ruffing. Supermarket chain Mega Image has a Greek CEO - Vassilis Stavrou, while Frenchmen Jean Baptiste Dernoncourt and Thierry Destailleru are responsible for Carrefour and Cora Romania, respectively.
Auchan Romania is led by a Romanian CEO - Ionut Ardelean, who started his career as a store manager, while Selgros Cash & Carry Romania has been run by Alexandru Vlad for more than a decade. Dedeman, a 100% Romanian business, has also Romanian management. The retail chain is led by Dragos Paval, one of its founders.
Many companies prefer to bring foreigner leaders for their Romanian subsidiaries, as they are more experienced in their areas of activity, and can drive further the company culture as indicated by the headquarters. Whichever the reason, the good news is that Romania is considered a friendly country for foreigners, and for many of them it has become the second home.
Here's a list of jobs in Romania, with large companies currently offering openings in different sectors. 
(photo source: Shutterstock)
Normal