Dozens of illegal migrants caught at Romanian borders in three days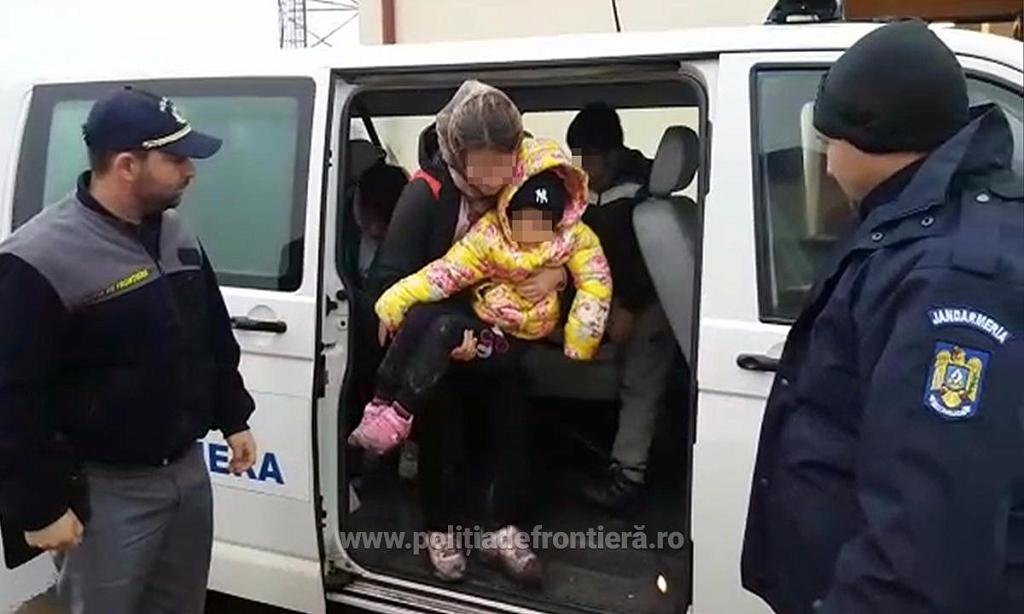 In just three days, the Romanian Border Police caught 60 migrants who were trying to enter or go out of Romania illegally.
On Saturday, September 10, the Giurgiu Border Police discovered ten migrants hidden in a truck loaded with pallets of paper packaging.
"On September 10, 2016, at around 04:00, Bulgarian citizen Yosuf H., 37, tried to enter the country via the Giurgiu crossing point driving a truck loaded with pallets of paper packaging from Bulgaria, which was supposed to go to Germany," reads a statement from the Border Police.
Following a detailed check of the truck, the border police discovered ten people hidden in the trailer, between the pallets of paper. Eight of them were adults, and two were minors.
After a preliminary investigation, the authorities found out that nine of the migrants were Syrians, and one of them was Iraqi. Their ages varied between 10 and 40 years.
The migrants told the police that they had been hidden in the truck in Bulgaria. They were supposed to go to Vienna and had promised EUR 4,000 per person to the Bulgarian driver to take them there. On the other hand, the driver said he didn't know that there were people in the truck, as the trailer was already loaded and sealed when he picked it up from the exporting company.
Under the Romanian-Bulgarian protocol, both the driver and the migrants were handed over to the Bulgarian Border Police, which will continue the investigation.
On the night of Saturday to Sunday (September 10-11), a joint team of border police and gendarmes caught 20 migrants who were trying to cross the Romanian border to Hungary illegally. Following a first investigation, the police found out that the group was made of Syrians, Iraqis, and Iranians aged between 2 and 36 years.
According to the Border Police, most of them had filed for asylum in Romania after entering the country illegally. However, they were trying to get to a state in Western Europe.
On Monday, September 12, the border police caught another group of 30 people who were trying to enter Romania illegally, from Serbia. The incident occurred at around 02:20.
The preliminary investigation showed that there were 29 Afghan citizens, and one Pakistani, all men. They said that they were trying to get to a state in Western Europe.
Romania has implemented tighter security measures at the border with Serbia starting August 19 to discourage possible illegal border crossing attempts by immigrants. Romania has become an alternative route for refugees who want to get to Western Europe after Hungary, Croatia, and other countries in the region have raised barbwire fences at their borders to stop the immigrants.
Border Police: 24 Turkish migrants caught trying to enter Romania illegally
More illegal migrants caught at the Serbian-Romanian border
Irina Popescu, [email protected]
(Photo source: Politiadefrontiera.ro)
Normal