Former PM during protests: We can't play with Romania's future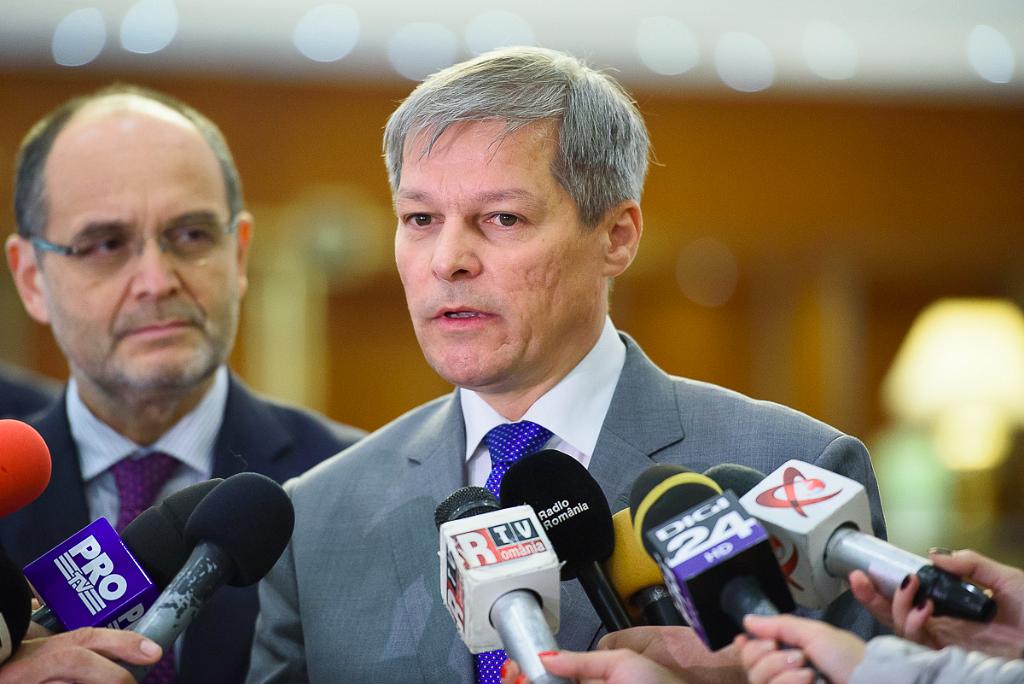 Former Romanian Prime Minister Dacian Ciolos participated in the protest organized in Bucharest on Sunday evening, November 5, against the new changes to justice laws announced by the ruling coalition.
The former Prime Minister told journalists that he decided to join the street protests because "a limit has been crossed" and because "we can't play with Romania's future."
"It's important for me to be here as well because a limit has been crossed. We have witnessed almost a year of governance with very important economic growth potential but I believe we have missed many good moments this year precisely because of the unpredictability and mess in the decision making process and because of this attitude towards justice that only weakens the investors' confidence," Ciolos said.
"We can not build well-being in Romania unless we have a solid foundation of honesty and that means that justice needs to do its job."
Dacian Ciolos, who led Romania's technocrat Government last year, also said that the country's economy is going through a favorable period, but that the current Government may waste this chance by its unpredictable decisions.
"We can't play with Romania's future through such decisions. We announce one thing today, and then we come back tomorrow and announce something else. We're talking about people who are governing the country and send signals, and the way Romania is perceived depends on their behavior. I believe the direction we want for Romania needs to be clear, and we need to do what we say we're going to do," the former Prime Minister added.
Dacian Ciolos also said that his Romania 100 civic movement would be present at the future elections, whenever they will take place. However, he also stated that it's not important now if he is doing politics or not and that, in a way, all those protesting are doing politics because they care about Romania.
Protesters in Bucharest started gathering in front of the Government building on Sunday evening, around 18:00. An hour later, they started marching towards the Parliament Palace. Estimations say that over 15,000 people took part in the march. Former Prime Minister Dacian Ciolos, former health minister Vlad Voiculescu, and former justice minister Raluca Pruna were spotted among the protesters. Several PNL and USR leaders were also present in the crowd.
Meanwhile, thousands others protested in several big cities across Romania, such as Cluj-Napoca, Brasov, Sibiu, and Timisoara.
These new protests came as the Parliament is currently debating a series of new changes to the justice laws, some of which may limit justice independence and impact the fight against corruption.
Irina Marica, [email protected]
Normal