Romania's Cristina Neagu voted Europe's handball player of the year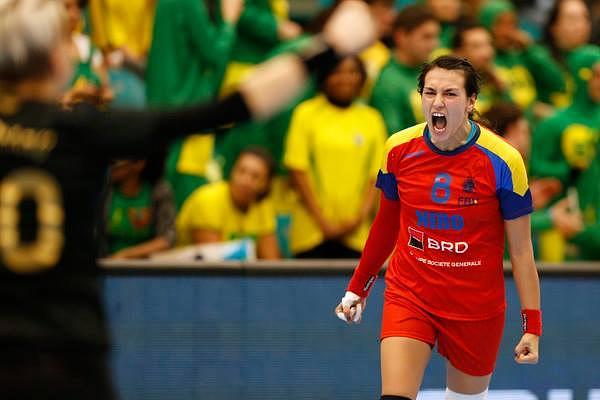 Romania's handball star Cristina Neagu was voted Europe's female player of the year 2017, according to a poll of the European Handball Federation (EHF).
About 30,000 fans participated in the poll, with Cristina Neagu receiving 15,185 votes, or 52% of the total. Hungarian handballer Anita Görbicz ranked second with 11,168 votes (38% of the total), followed at great distance by Norway's Nora Mørk with 1,237 votes (4% of the total).
Meanwhile, Croatian handball player Luka Cindric was voted male player of the year, receiving 46% of the total votes.
This is not the first time when Cristina Neagu wins such a title. She was voted World Player of the Year three times so far, in 2010, 2015, and 2016.
Born on August 26, 1988, Cristina Neagu began her career at Rulmentul Brasov (2006-2009), making her debut when she was only 18 years old. A year later, she was summoned to the senior team of Romania, being part of the team that played at the World Championship in France.
Between 2009 and 2013, Neagu played for Oltchim Ramnicu Valcea, winning a total of four gold medals in Women's Handball National League. In 2014, after Oltchim disappeared, she decided to sign with ZRK Buducnost in Montenegro, a team with which she won the Champions League in 2015. She is currently playing for CSM Bucuresti.
Romania's women's handball team, eliminated from World Championship
Irina Marica, [email protected]
Normal