Bucharest's suspended mayor stands trial, his advisor gets 4-year sentence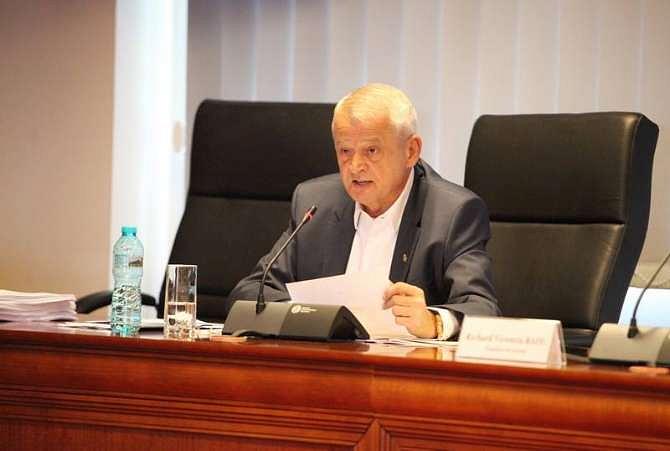 Bucharest's suspended mayor Sorin Oprescu's corruption trial started on Monday, November 23. Oprescu's personal counselor from the Bucharest City Hall, Solomon Wigler, was convicted to 4 years in jail, no parole, for influence peddling, the previous week.
The National Anticorruption Directorate (DNA) has sent to court the former mayor of Bucharest, Sorin Oprescu, together with other eight persons for charges of bribery, money laundering, abuse of office and setting up an organized criminal group.
One of the other eight defendants is Bogdan Popa, the former head of the Graveyards Administration. Popa started an organized criminal group, which was led by Sorin Oprescu starting 2013, according to prosecutors. The criminal group's leader needed to be the head of a public institution that could organize public tenders. The group's other members were managers of private companies that took part at auctions, and companies without activity through which the bribes were paid, according to DNA. The group's activity has expanded over time, as the number of members grew.
The DNA prosecutors arrested Sorin Oprescu in early September on bribery charges. He spent almost two months in arrest. The court placed him under house arrest at the end of October.
Prosecutors used all their means to catch Bucharest's mayor, court's arrest motivation sheds some light on this case
While Oprescu's trial has just started, his counselor Solomon Wigler was already convicted. The Bucharest Court sentenced him to four years in jail, no parole, for influence peddling, but he can appeal against the decision. Wigler was arrested in early June for taking money from company managers to help them get some urban planning decisions approved.
Bucharest Mayor's personal advisor caught red-handed while taking bribe
Normal