Bucharest to relaunch double-decker tourist bus route after three years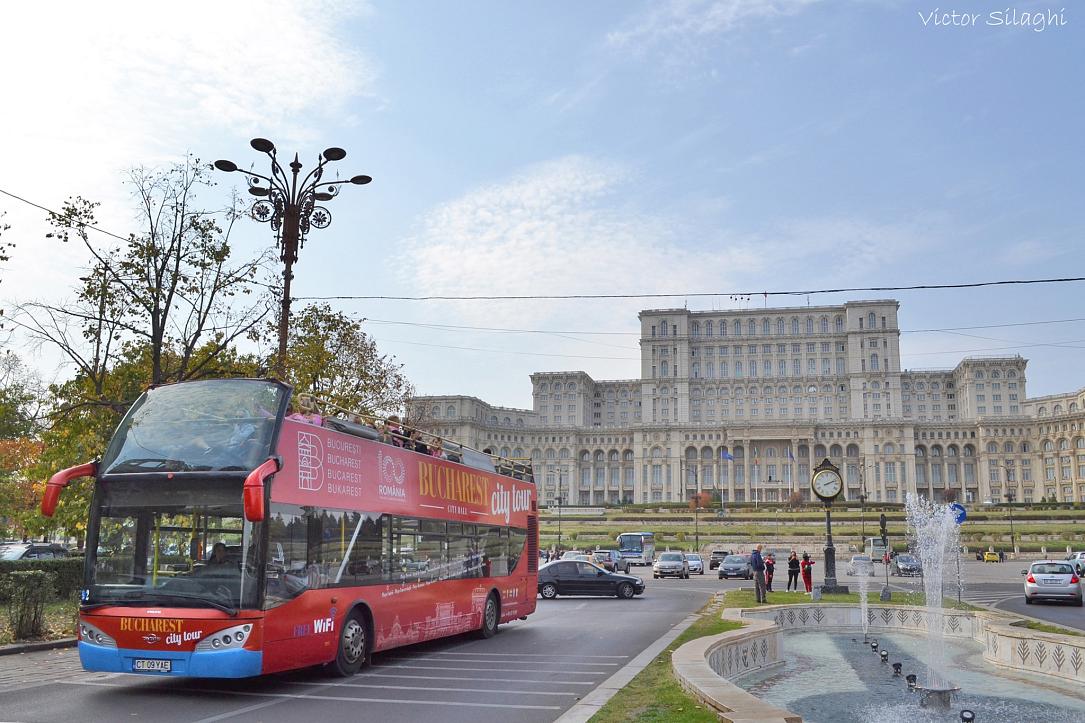 Bucharest's public transportation operator STB aims to relaunch the double-decker tourist bus line that will run from Presei Square to Unirii Square, a project that was axed almost three years ago.
The capital's tourist line, dubbed the "Bucharest City Tour," is set to be served by six special buses.
"I hope we will start operating in the next week, depending on how quickly we obtain the transport licenses. We have the strategy and all the logistics in place. We have acquired six vehicles with a larger capacity for transportation. As a novelty, we will operate all year round, with the park's size adjusted according to the demand from the tourism market," explained Adrian Criț, the director of STB, for Buletin de București.
The tourist line will operate on a hop-on/hop-off system, allowing tourists to organize their time to visit attractions without having to stay only on the bus or in a group.
"We have considered the hop-on/hop-off system applied in all major European capitals. The lowest price there is around EUR 25 per day. We have designed ours to be the cheapest in Europe, which means EUR 20 per day for adults. For children, the price is half, plus free admission for a certain age group. In the case of groups, there will be special rates established by the STB Board of Directors. Considering the price increases in recent years, we want this line to be sustainable and not funded by the municipality. We couldn't support the price of RON 25 (EUR 5), approved in 2009," added Criț.
The six Volvo buses were purchased second-hand in December of last year for a total of EUR 428,000, which is EUR 71,300 per unit. "The buses have been inspected and accepted by the specialized commission, and they come with a one-year warranty. In the event of any issues, the supplier is obligated to provide maintenance for one year," added Adrian Criț.
Until 2019, the last pre-pandemic year, the capital's tourist line was served by four double-decker buses rented from the Constanta City Hall. In 2016, the six-month rental contract amounted to EUR 148,800 with VAT, according to Buletin de Bucuresti.
(Photo source: Bucharest City Tour on Facebook)
Normal